Upcycling has little boundaries, it allows to explore endless styles and techniques, letting creativity to thrive. Today we enter the world of deconstructed vintage, by chatting with one of the best brand in the field: Fade Out Label.
By creatively re-thinking how denim can be re-used, the brand frees itself from the standard rules of fashion, achieving unique results.
Fade Out Label is a Berlin-based brand with Italian roots. Andrea Bonfini is the designer behind the label and he sat with Revibe's editorial team to tell us a bit more about his path and vision of the fashion industry.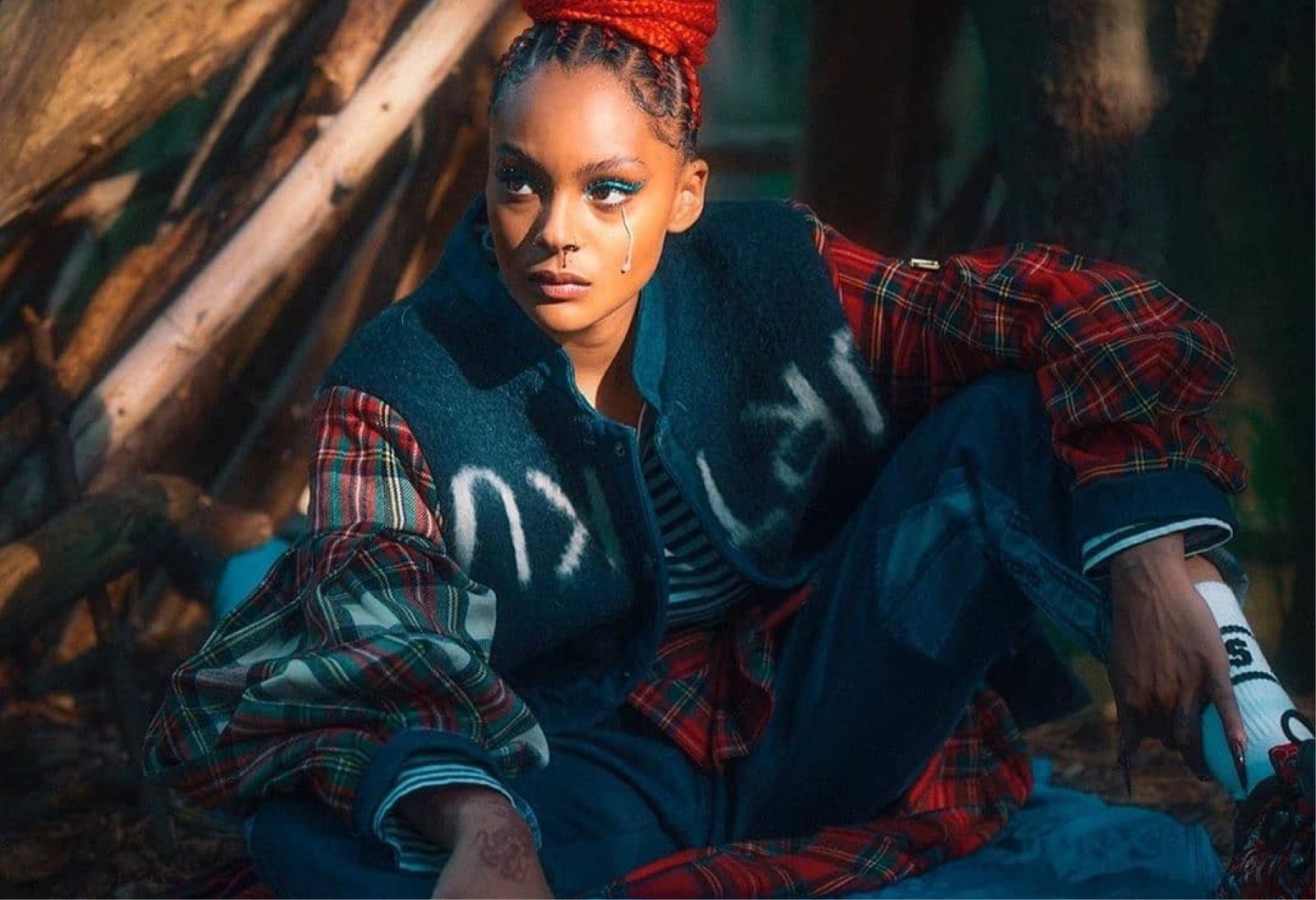 Hello Andrea, how would you describe the mood and aesthetic of your work?
If I had to pick three keywords to describe my style, I'd choose concrete, contemporary and dynamic.
What has been your favorite piece of work to date?
The short answer would be that I don't have one, or better, I have too many. Every day I wake up with a different mood that affects how I dress, so every day I have a different favorite piece.
I must admit, however, that the capsule collection called **"KOTTI" **(one of a kind, S/S 2020), made with real protest banners collected from the street, still excites me a lot. I consider them DADA, real "rectified readymade": fabrics created for a specific function (in this case mostly bed sheets), recycled with writings and slogans, then thrown away after the protest demonstration and finally recovered by me, modified again, and introduced into contemporary fashion. I believe is a very conceptual approach.
Was it always your plan to become a fashion designer?
Yes, since kindergarten. But I don't relate completely to the term fashion designer, as I prefer to define myself a clothing craftsman.
I don't relate completely to the term fashion designer. I prefer to define myself a clothing craftsman.
Having worked in both Rome and Berlin, how would you say these places have influenced your style of work?
Rome raised me, and I consider it the most beautiful city in the world! The italian capital city had a huge influence on me when it comes to design, aesthetics and well-made clothes. In Italy when something is beautiful but not functional, we say: "Bella ma non Balla" which means: it's beautiful but not dancing!
But, as I also wanted to dance, I then took the decision to move to Berlin! Such a vibrant city helped me to evolve my style, embracing more practical, concrete and sustainable approaches.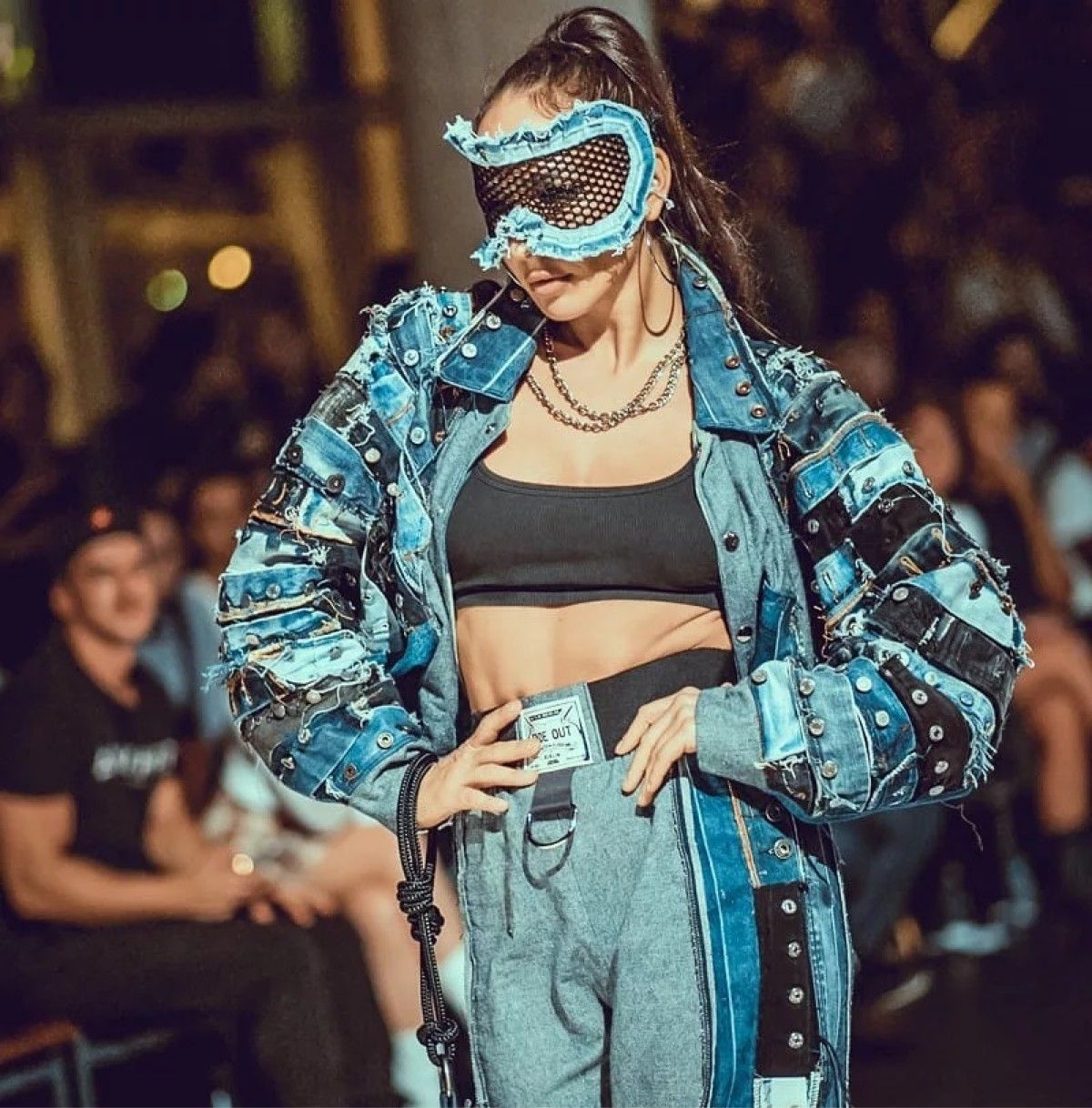 How did you see markets evolving in relation to upcycling fashion?
Nowadays we can safely say that upcycling fashion is a global reality and upcycling creations are almost everywhere. That was not at all what the market looked like when I launched my brand. When I started with FADE OUT LABEL, markets weren't so open towards upcycling. Nevertheless, some opportunities came by, notably from one of the world capitals of fashion, Paris.
Since 2015, well-known fashion fairs like Denim Premiere Vision, Premiere Classe and Who's Next, have invited me several times to exhibit my collections. I must say that back in those early times, such level of openness and trust was a true act of bravery!
I was the only upcycling brand presenting clothing collections made entirely of recycled fabrics and patchwork denim. My approach was initially a shock for many people. Many exhibitors looked at my clothes in disgust and snubbed them, while even some famous fashion magazines refused to publish photos of my pieces because the editorial staff considered them a sort of anti-fashion work! Luckily, the teams behind these fairs believed in sustainability and praised the originality of the project, awarding me "designer of the year" for 3 years in a row!
A few years ago, even famous fashion magazines refused to publish my pieces because the editorial staff considered them 'anti-fashion'.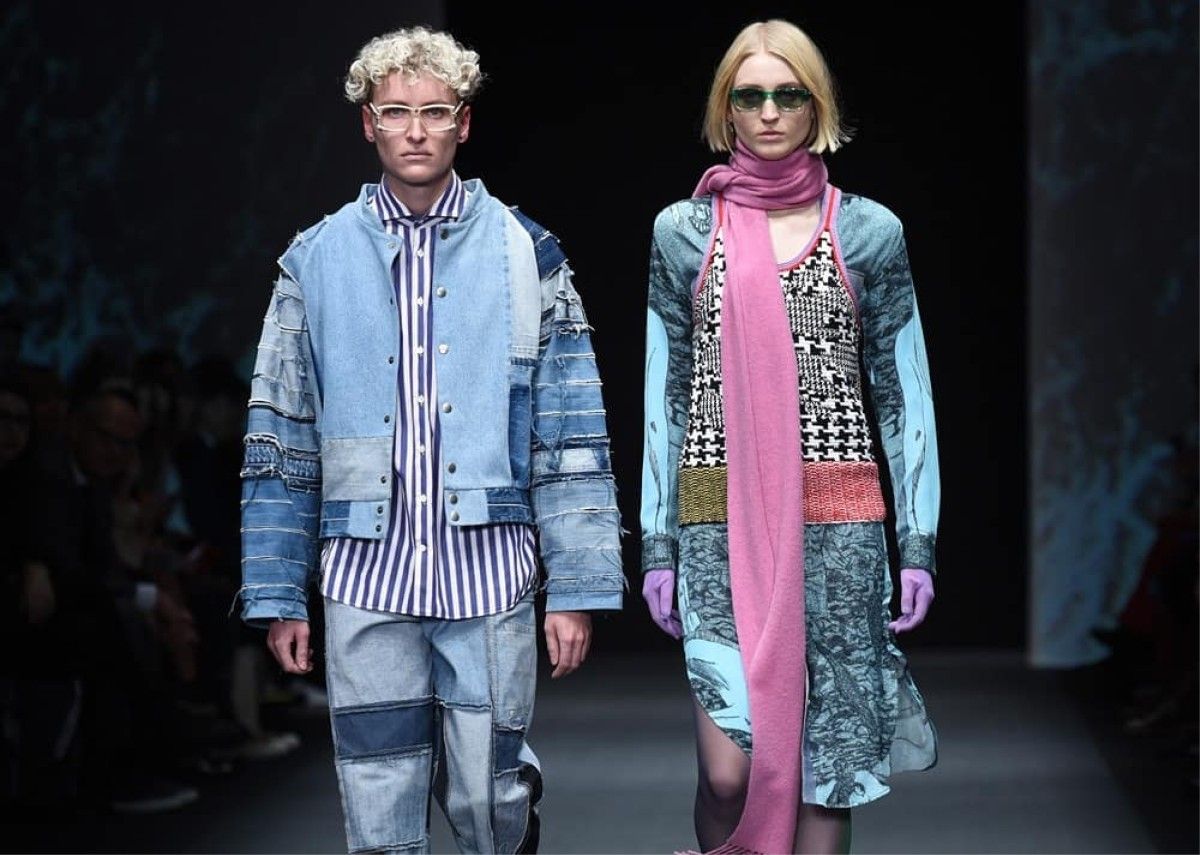 So, to give a broader markets overview and to add a few names to the list of my favorite cities. I would add Paris and its fairs, with which I still collaborate, Tokyo and its smart buyers, and also London. I received great support and visibility there: from the Not Just A Label online platform and from Victoria & Albert Museum who in 2017 named me the "coolest upcycling brand of the moment" and asked me to write the introduction to their book about fashion and patchwork.
Markets have changed a lot in just 7 years and now the future of upcycling looks brighter than ever.
Your collections are not based on a seasonal frequency, but on a permanent basis. Do you think is going to be the standard in the future?
Honestly no, I don't think permanent collections will be the future of the fashion system, most likely it will be just a small number of brands (like mine) which will adopt them as their way of production.
I have decided to have a permanent collection, of repeatable but unique garments, because I believe in the originality of my ideas and I love my fabric creatures. I want to give people who fall in love with any of my products the possibility to have and wear them at any time of the year, regardless of the season we're in. However, this model doesn't block me from creating unique and unrepeatable pieces, made with very rare materials that give total vent to my imagination.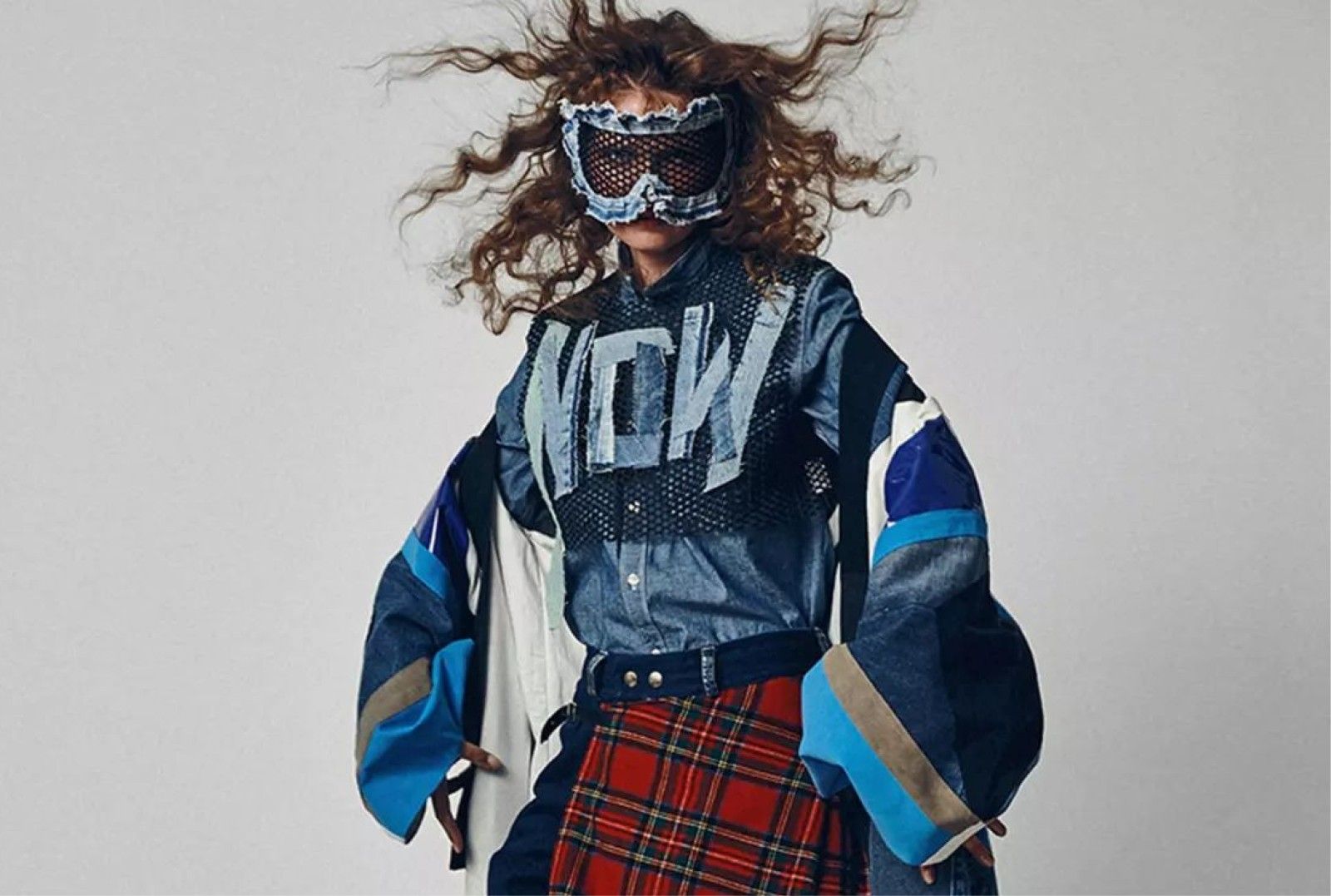 Last time I asked you about where you were finding the inspiration, and you correctly answered me saying that it comes from "all of the experiences in us". But during that interview you were also mentioning Max Ernst's graphic novels, and I found it very interesting and true. Could you tell us a bit more about it?
The surrealist artist Max Ernest began composing graphic novels as early as 1922. These books include images created using the technique of collage from old illustrations of encyclopedias and other Victorian novels. My patchwork method of creating clothes follows the same philosophy as collages, but here fabric is used.
Fashion embraced the technique of collage from surrealist and futurist artists, adding its own sense of creativity.
Collage is an artistic technique invented by Cubist painters, and taken up by many artists later not limited to the universe fo painting. Some examples are Ernst and futurist artists, such as Giacomo Balla or the co-founder of the Orphism art movement Sonja Delaunay. Fashion embraced the idea as well, through the technique of patchwork. In the end, me and many patchwork designers, are still building on the same original concept of collages, adding our own personal creativity to this simple but strong base.
I can't help but ask you about your famous collection "You Are What You Wear" presented at the Berlin Fashion Week 2021. How did the idea come about?
A few years ago in Paris, a vegan fashion shop organized an event to show my brand's collections. The two owners asked me to think about something to decoratte the shop windows. There were two large showcases and I didn't have much time to think about an arrangement.
So I instinctively painted on the glass in large white letters : "YOU ARE WHAT YOU WEAR". I intended it to be a provocation about overproduction and the unsustainability of the fashion industry. It's clearly inspired by the slogan for sustainable food awareness campaigns: "you are what you eat". I simply adapted it to the fashion system. This sentence became my mantra and I started embroidering it over some special garments, which I also showed at the Berlin Fashion Week in 2021, during a kind of unexpected live striptease on the catwalk.
"YOU ARE WHAT YOU WEAR" became my mantra, a provocation about overproduction and the unsustainability of the fashion industry.
Who are some brands or fellow designers that you would love to collaborate with?
Sometimes I collaborate with some independent clothing brands, but what brings me the most joy is to create clothes and costumes for musicians, art performers and dancers, especially for the "walkers" (voguing) and their ballrooms. That is pure energy!
What can we expect to see from Fade Out Label in 2022?
In 2022 there will be new capsule collections, characterized by the iconic Fade Out Label's patchwork denim, and new upcycling materials.
In May, Berlin will host the International Denim Premiere Vision event, and I'm curating for them the image campaign, some accessories, uniforms for the hostess and much more. Also I will present a new capsule collection during the event.
Other than that, I believe in chance (or karma, if you prefer). As most of the time, I'll try to attract and leverage new encounters and cool opportunities floating in the air. As Picasso said: "I don't seek, I find".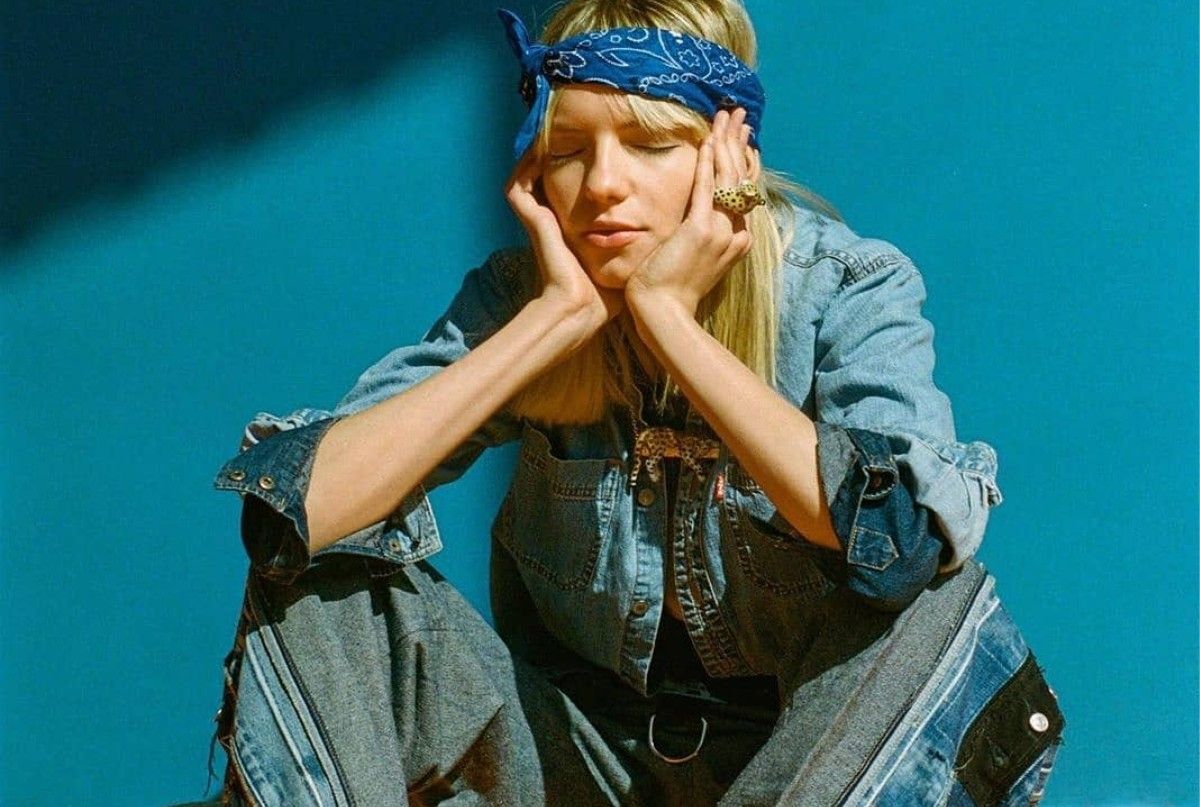 Follow Andrea on Instagram to keep up with his latest work!