Discover the largest selection of upcycling designers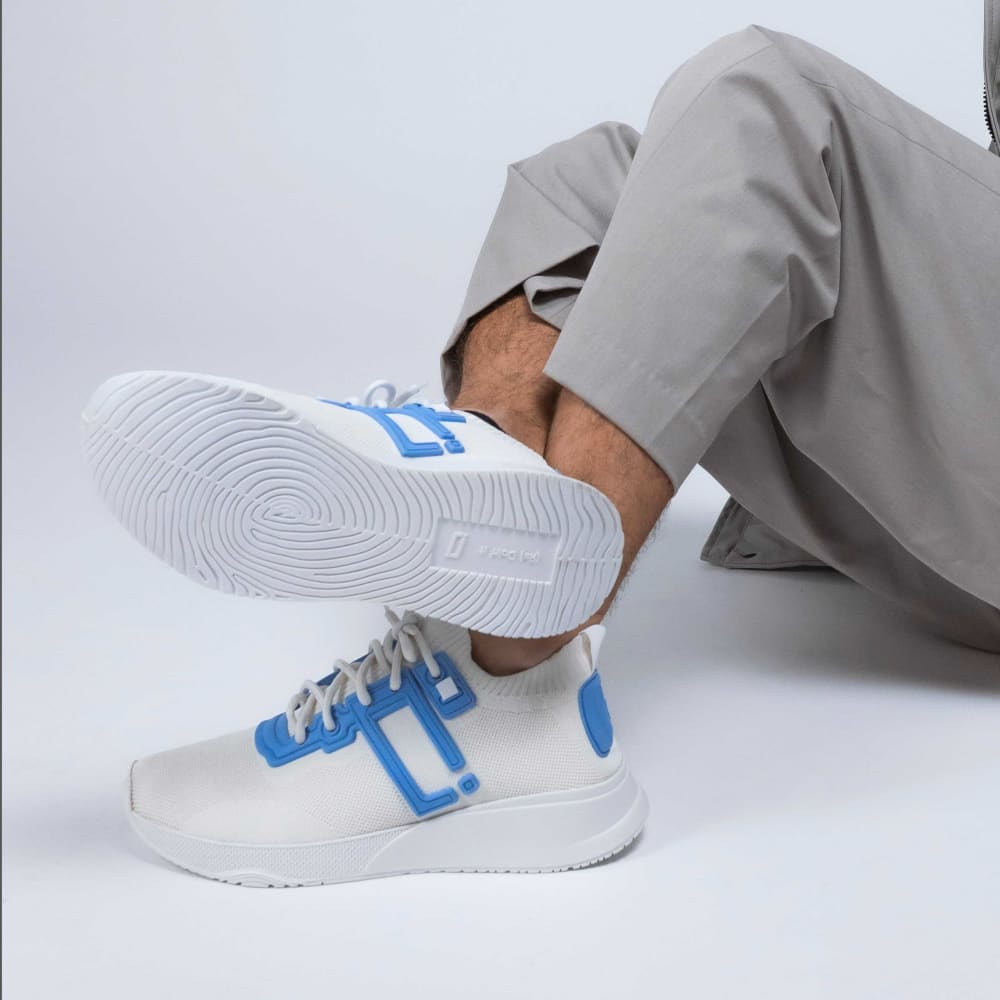 Italy
.0
.0 was founded by a 24-year-old florentine, David Braccini. David was born in the shoemakers' world thanks to the family factory which had been continuing to sustain itself for two generations. Hence the dream to create something incredible, accessible to the middle classes, offering quality and design for a competitive price, respecting the environment and the people. .0 searches for natural simplicity, finding its complexity in the little details' structure. It wants to give a voice to the young ideas merged with the Tuscan artisans' experience. .0 aims to the deconstruction of the concept of linear consumption "buy-use-trash". .0, the completely recyclable sneaker, was born from the introduction of a new virtuous model of usage and recycling, integral in our footwear. Although it's a kind of footwear that reminds the shapes of a runner, its silhouette suggests more elegant match-ups, maybe also with a blazer and trousers from a suit to defuse formality. It's completely recyclable, made with bio-based materials derived from the waste of wood processing, without implying water use and cruelty-free. .0 sneakers have a dream: to promote a necessary change in the concept of footwear consumption.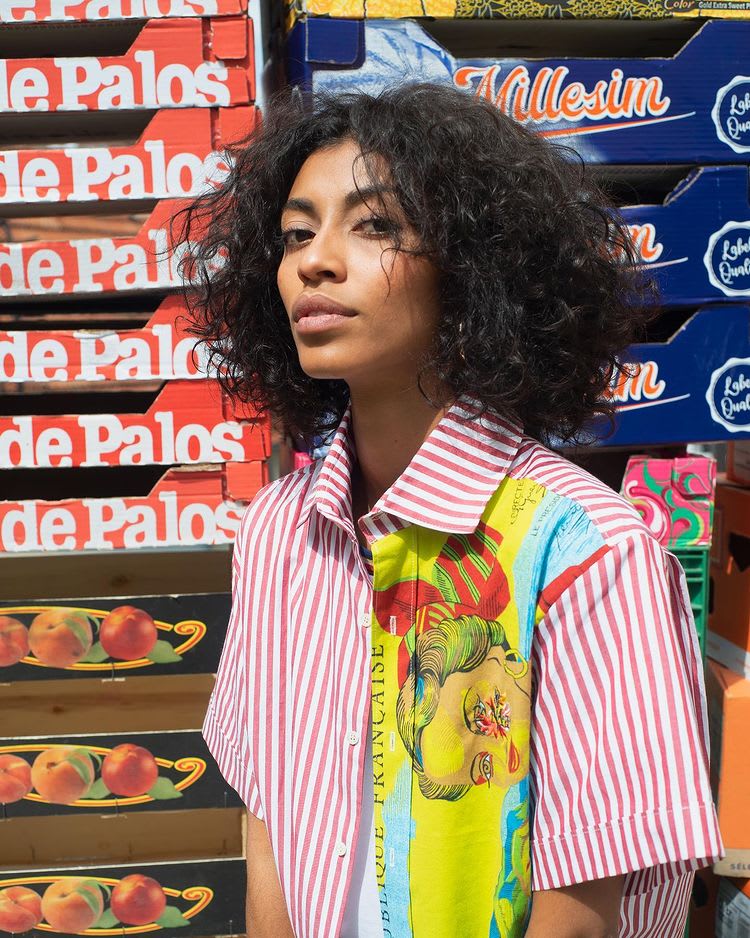 France
2 Mai Paris
2 Mai Paris is a mixed clothing brand made in France, based on upcycling values. Rising star of the french upcycling galaxy. The brand is playing with vintage fabrics, recycled material and canvas acquired in flea markets ; to create unique pieces with their own history.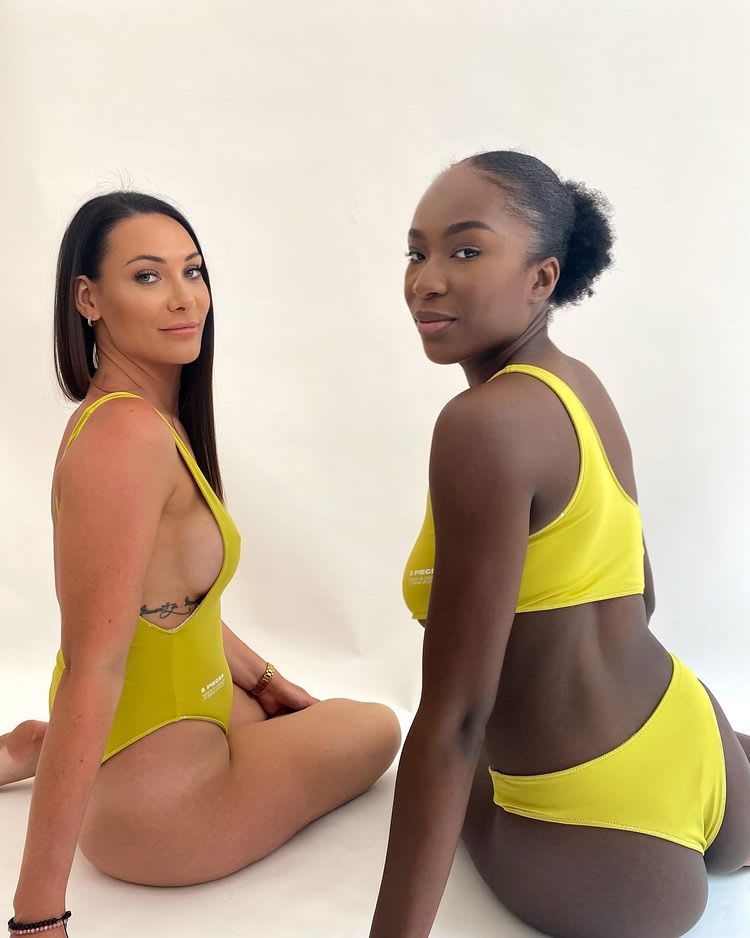 France
2pieces
2pieces is the first French brand of upcycled swimwear. Pioneers in this segment, often forgot by sustainable fashion, the two designers collect old swimsuits to create unique and customizable pieces. They also offer limited editions of upcycled pieces made from recycled fabrics. High quality but still affordable, their creations are the perfect way to bring an eco-conscious and elegant mindset also on the beach.
France
A3 Studio
A3 Studio is an upcycling brand from France created by a father and his two children. The brand's creations take inspiration from ethnic and traditional fashion of different countries, as well as streetwear and urban trends. The astonishing results are creations close to works of art.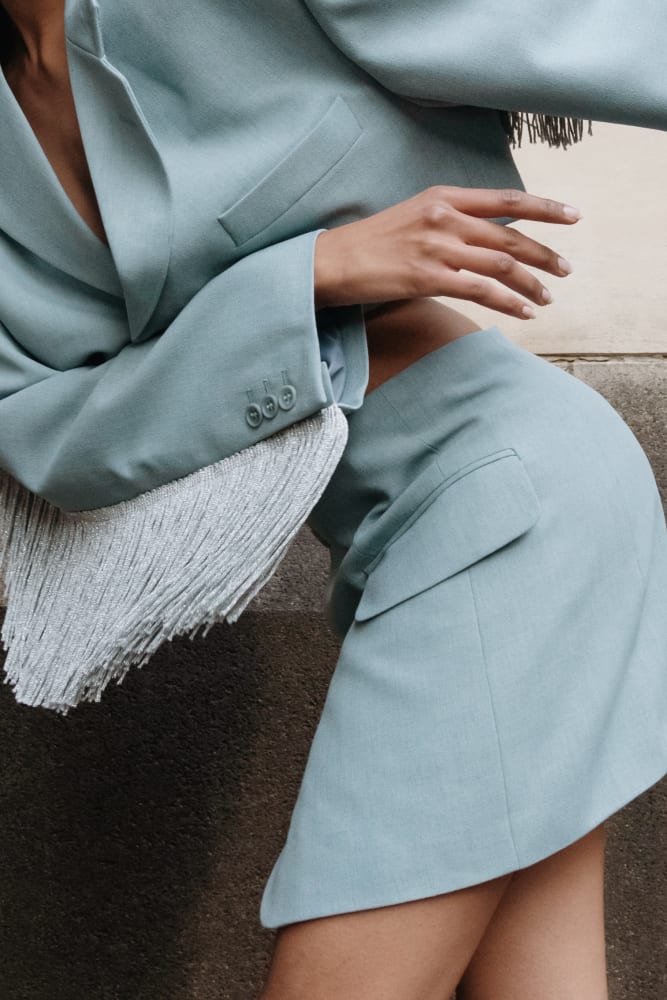 France
ÂGE PARIS
ÂGE is an upcycling brand based in Paris. They revalorize second-hand clothes and accessories and makes sustainable fashion clothes in the heart of Paris. They offer unique pieces in small quantities, according to finds and inspirations. They have meticulous attention to finishings and material selection, which guarantee a lasting life for their pieces. ÂGE Paris believes in more sustainable and valued fashion, with pieces that can be passed down as a family heritage.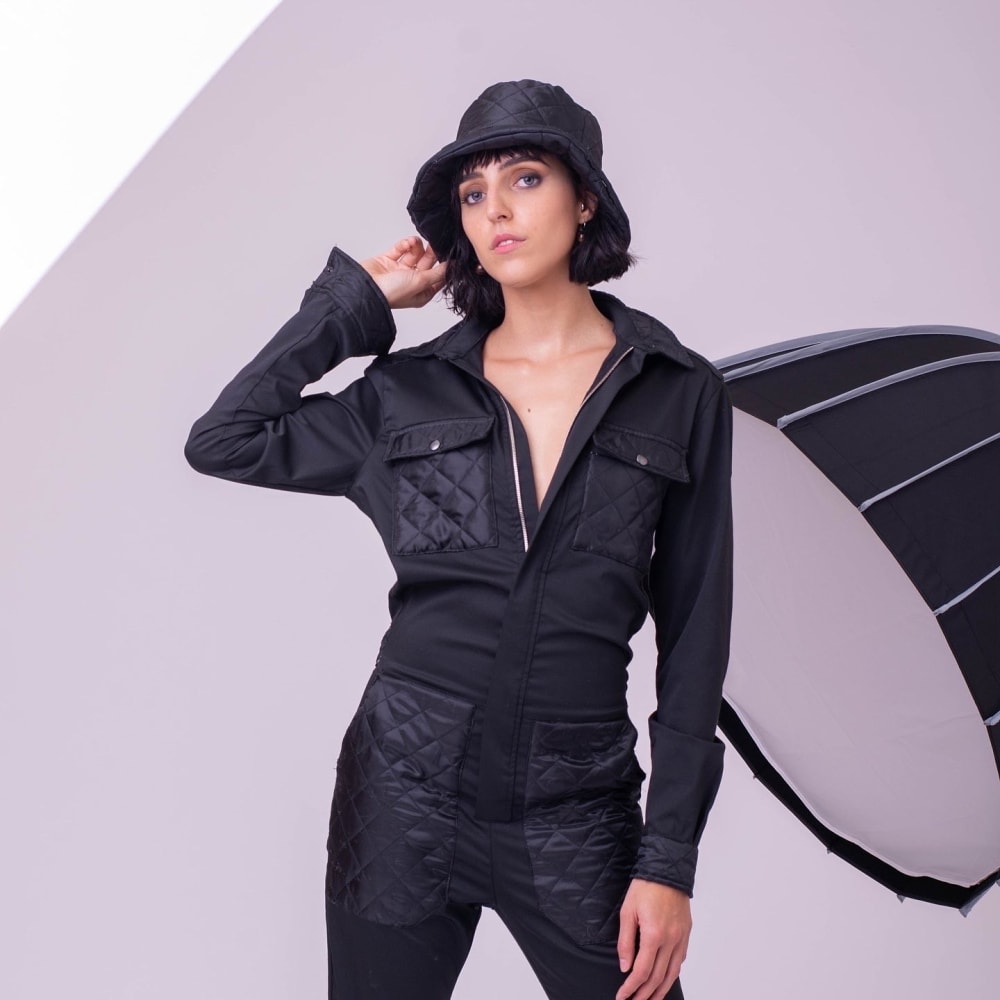 Italy
Atelier Barracu
Atelier Barracu is a young brand 100% made in Italy and sustainable. Elegance and a look to the future with a touch of nostalgia are the key points of the designer who proposes unique and high quality garments, made with fabrics coming from private donations or from last stock fabric. The atelier, founded and managed only by Matteo Barracu, in the development of its collections makes use of the collaboration of local realities such as knitters and embroiderers in order to create a product tailored and personalized, as well as create a network of support among local artisans. The brand caters to both a male and female audience, without distinction of gender.
France
Atelier Eveil Ludique
Atelier Eveil Ludique is a Paris-based upcycling brand that launched in October 2019. Born from engaged inspiration and creative energy, the brand is surrounded by the frenetic energy of innovative people: photographers, tattoo artists, DJs and designers. Every creation is conceived with two main drivers : ruthless inspiration and revolutionary spirit, symbolised by the "fuck fast fashion" mentality. "This brand would be in constant evolution, without a priori, without pre-defined codes, without constraints, like a kid in a kindergarten class" are the words of Mirco Bercelli, the founder of the brand.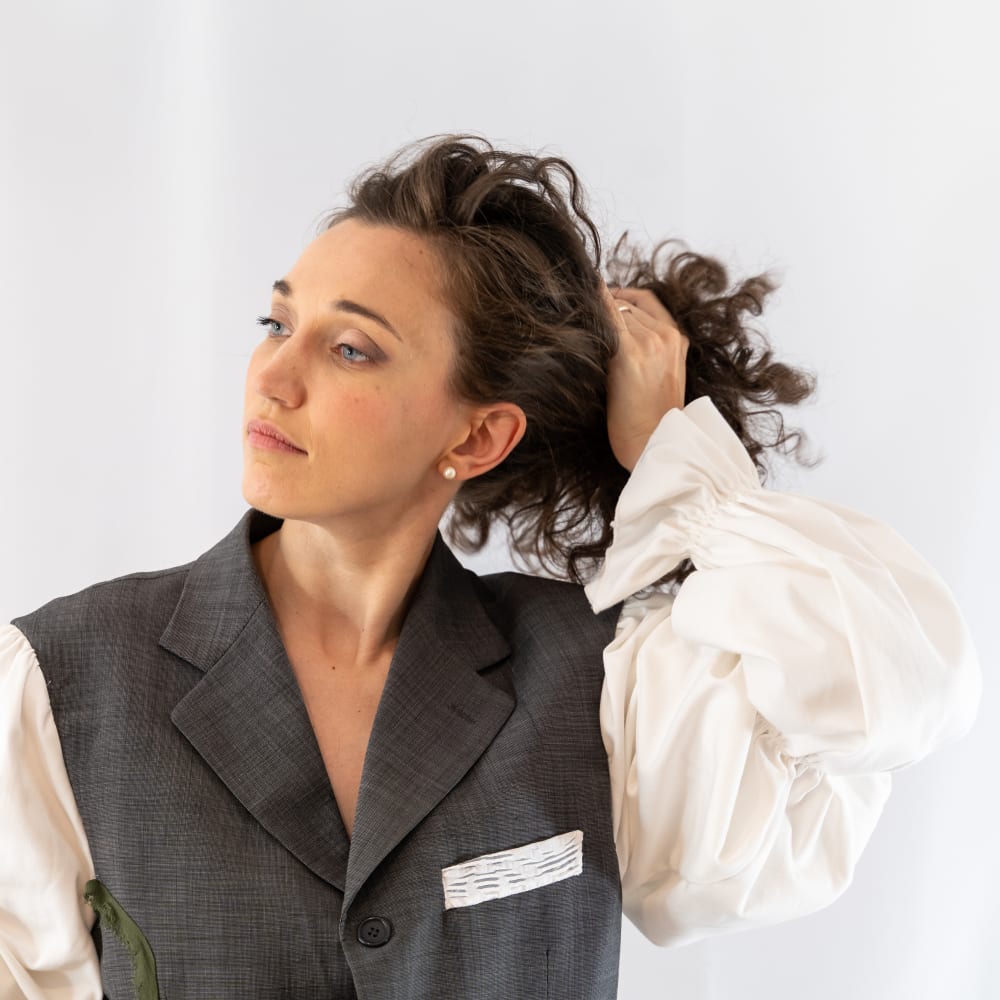 Italy
Atotus - Be a Tipper
Atotus is the first Italian sustainable fashion circuit. We take care of creating virtuous circles recycling upcycling and reusing. We have opened a physical and an online store, a technological platform and created a virtual currency, our TIP. We have involved 14 textile companies with our same values, a fashion school and non-profit associations with which we create circularity. In collaboration with the "Centro Moda Canossa" Professional Institute of Trento, we have created the first Atotus branded upcycling capsule collection. The collection comes from the garments in good condition and quality that we recover, all made of natural and recyclable fibers. We have also opened the doors to young designers who, in co-branding, create new models by experimenting with upcycling techniques, thanks to the garments we collect. We strongly believe in what we do and in the importance of our actions. Sustainability is a process of change that takes place over time, step by step. Today is the time to start walking, taking into consideration not only the environmental but also the social and economic aspects of our daily actions. #BEATIPPER is a mission that we can carry out together, if you wish, to overturn a fashion system that does not respect the environment and people.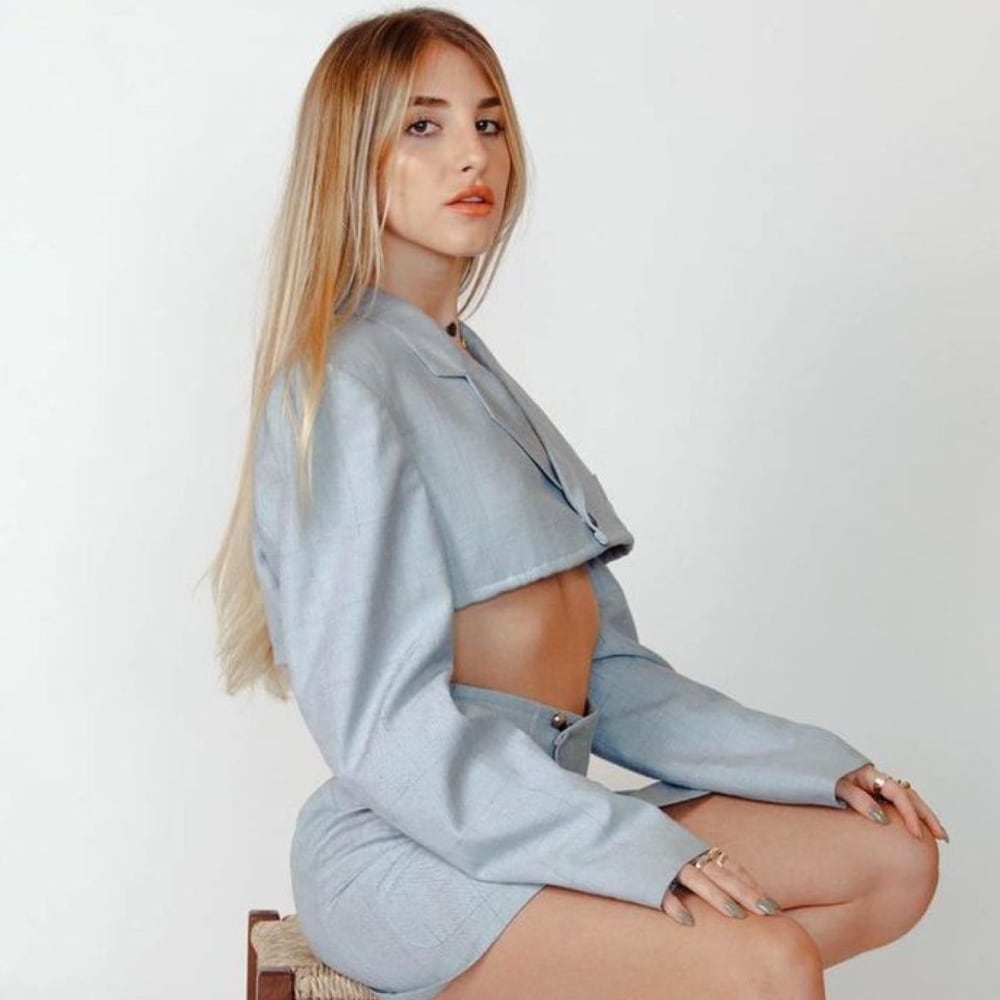 Italy
B3Vintage
Young Italian upcycling streetwear brand, Since 2021. Born in Southern Italy, with a specific goal: give a second chance to old items and fabrics, creating a visionary concept, a new point of view.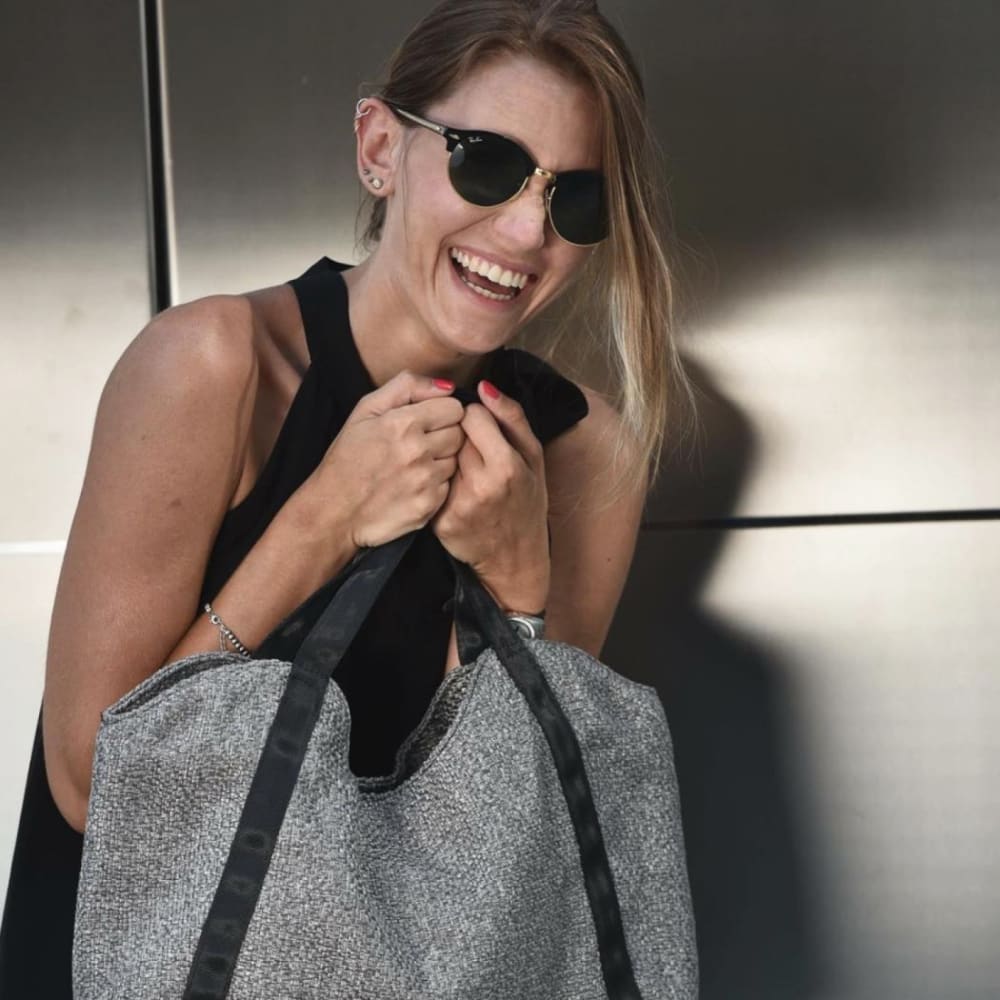 Italy
Belt Bag
Belt Bag is a brand of upcycling fashion accessories based in Milan. The items, with an essential and refined design, are made with pre and post-consumer recovered materials (safety belts, end rolls, and textile scraps, used clothing). The characterizing element of Belt Bag is represented by the recovery of seat belts thanks to the structured collaboration with car wreckers.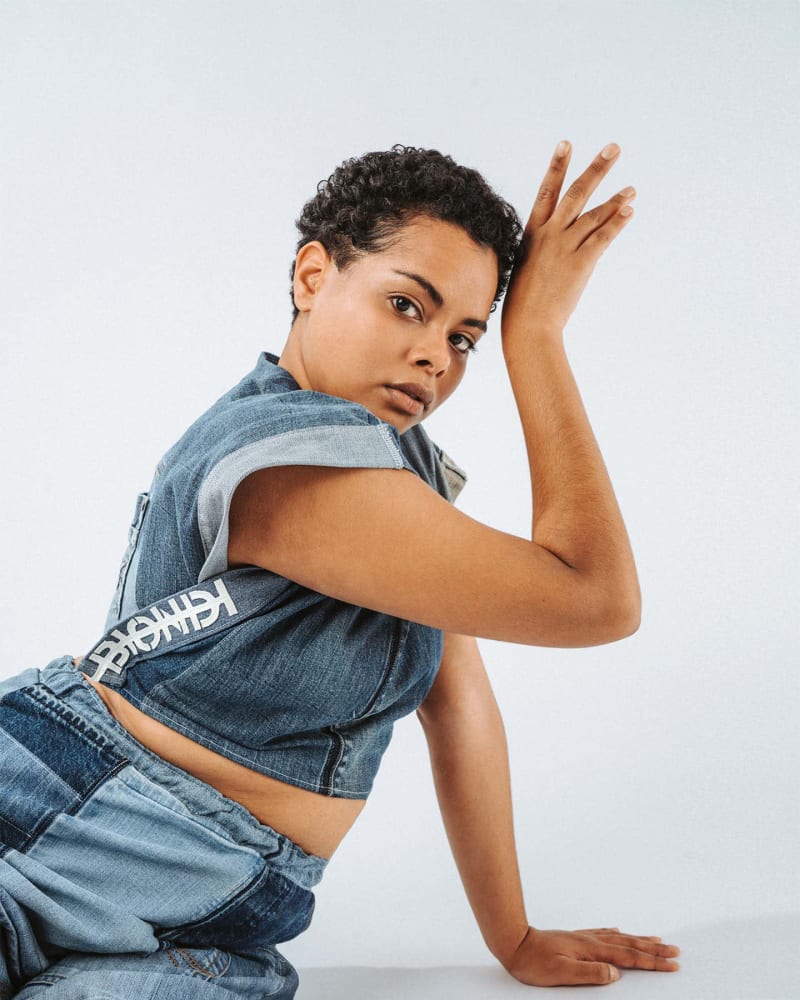 Germany
BIONDI STUDIO
Biondi Studio is an upcycling Label based in Germany, reworking old denim into dance inspired clothing. Strongly engaged about the environmental cause and waste-reduciton, the young designer behind the brand is making small collections, using patchwork and old denim jeans. Everything is handmade in Germany with a high qualitative of work and a meticolous attention to detail.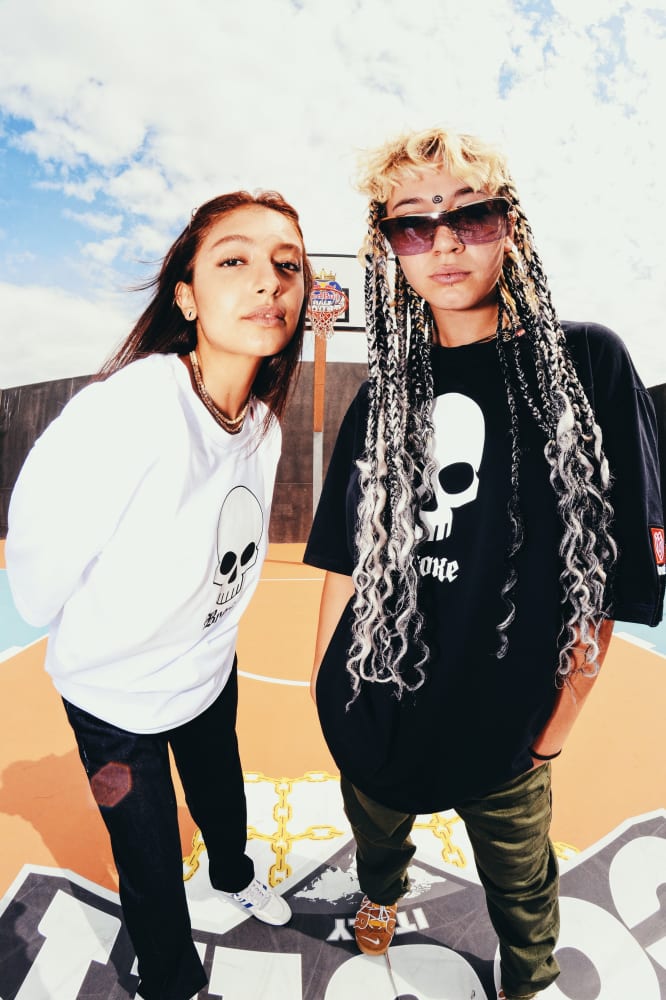 Italy
Broke Clothing
Broke Clothing is the first streetwear brand in Italy. It was founded in 1994 near Venice and since then it has been committed to delivering unique garments for the quality of the materials and the sustainability of them.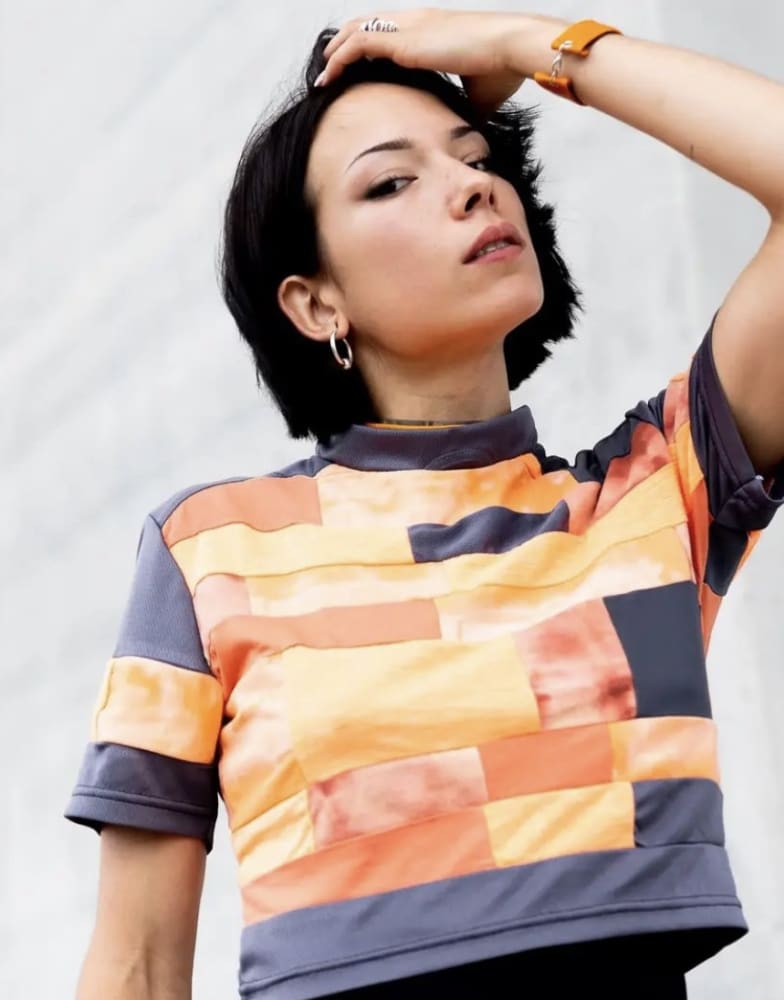 France
Cadavresky
Created, developed and produced by Charlotte Abalé, in her workshop in Lyon, France, Cadavresky hijacks the world of streetwear, in the form of unique handmade pieces. The brand finds its origin in a mix of urban cultures, which it revisits through cuts often oversized and ultra comfortable. Cadavresky revalorizes already manufactured textile elements, often forgotten in recycling, and constantly seeks to reach zero waste, playing with the "preformal" constraint of these materials. The brand develops, against the current of a monochrome minimalism, new timeless baroqu'hip hop and playful. It is not for nothing that its name is a direct tribute to the game "exquisite corpse", invented by the surrealists, from which it draws many principles of creations. Each piece is thought as an original pictorial assembly, between materials, colors and prints. Last but not least, Cadavresky is an amusing life experience, a proposal of free expression through one of our arts of living.
France
Spain
CO2
CO2 is a Spanish upcycling independent brand, born in 2018 and based in Madrid. The young designers behind it : Irene and Ana work with tablecloths, upholstery, second-hand garments, scraps, garments with defects. Its goal is to create a product ethical, unique, alternative yet affordable. Everything, from design to production is locally done.
Romania
Common Parts
Common Parts is an upcycling luxury womenswear brand, based in Romania. It is one of the most interesting designers from the ramping Easter Europe upcycling ecosystem. The designer work with the textile waste of clothing factories or other types of discarded fabrics and aims for a 'zero waste' process for the entire production cycle. The brand's inspiration comes from pop art and cartoons, with futuristic vibes all along the way. Using deconstruction, modularity, and patchwork, the designer aims to surprise and strike with her creations.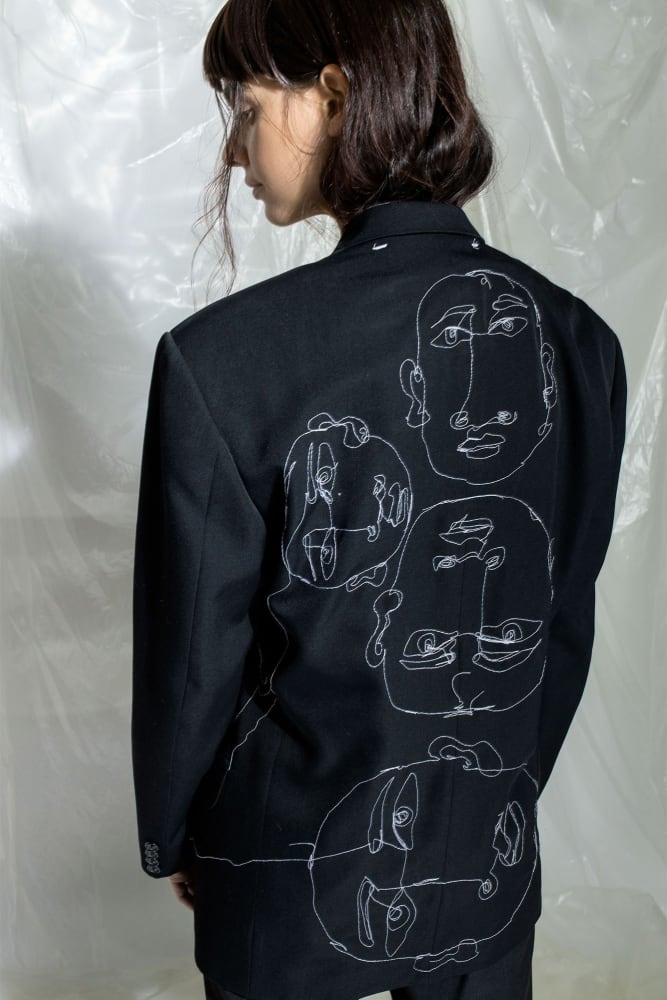 Italy
DADAMAX
DADAMAX is an Italian upcycling brand. The aim of the designer is to give new life to men's vintage blazers. Blazers of our fathers, grandfathers, men of our family history. Customizations and embroidered portraits create new stories and a new life. Dafne, the designer behind the brand says : "I'm happy to do what I do, because my history, my past, and my roots are important for my future". Freestyle embroidery, vintage blazers, and more, each piece is unique and made in Italy.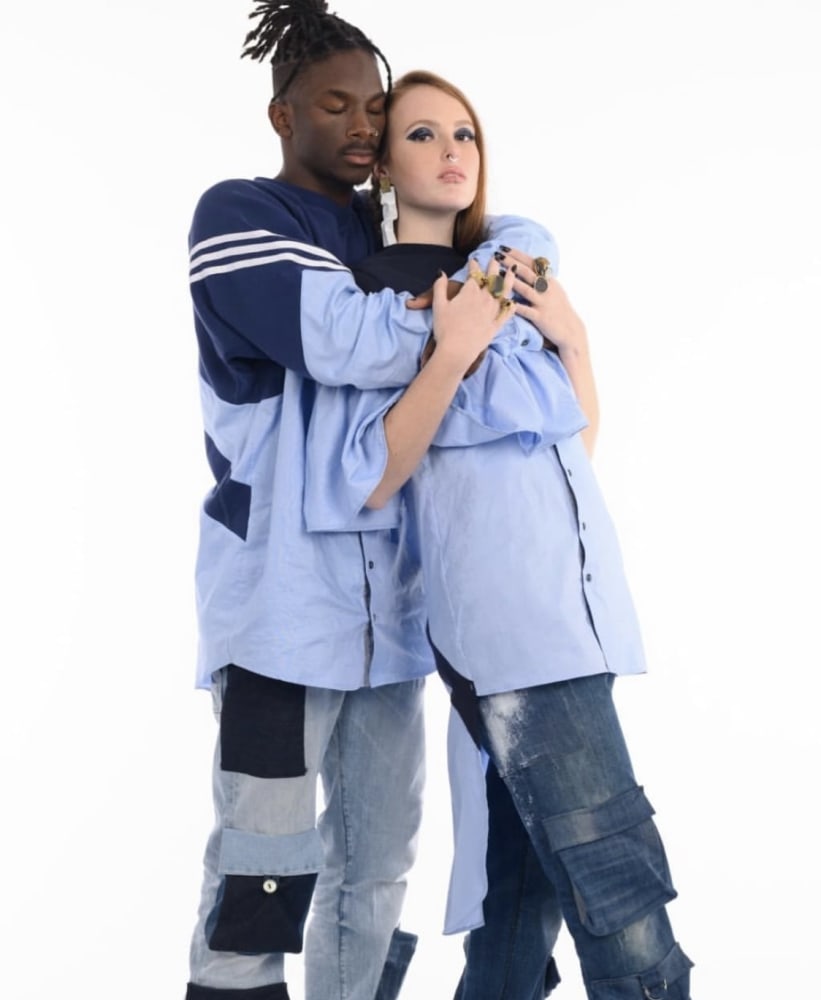 Portugal
Dancers by Georgia
Dancers by Georgia today is an inclusive urban fashion brand, adapted to the modern lifestyle, for women and men who like unique pieces, made 100% with second-hand or vintage clothes, carefully picked by Georgia. Minimalistic patterns and light garments make Dancers by Georgia a perfect brand that takes inspiration from the dance world. Everything is handmade in the brand's atelier Portugal.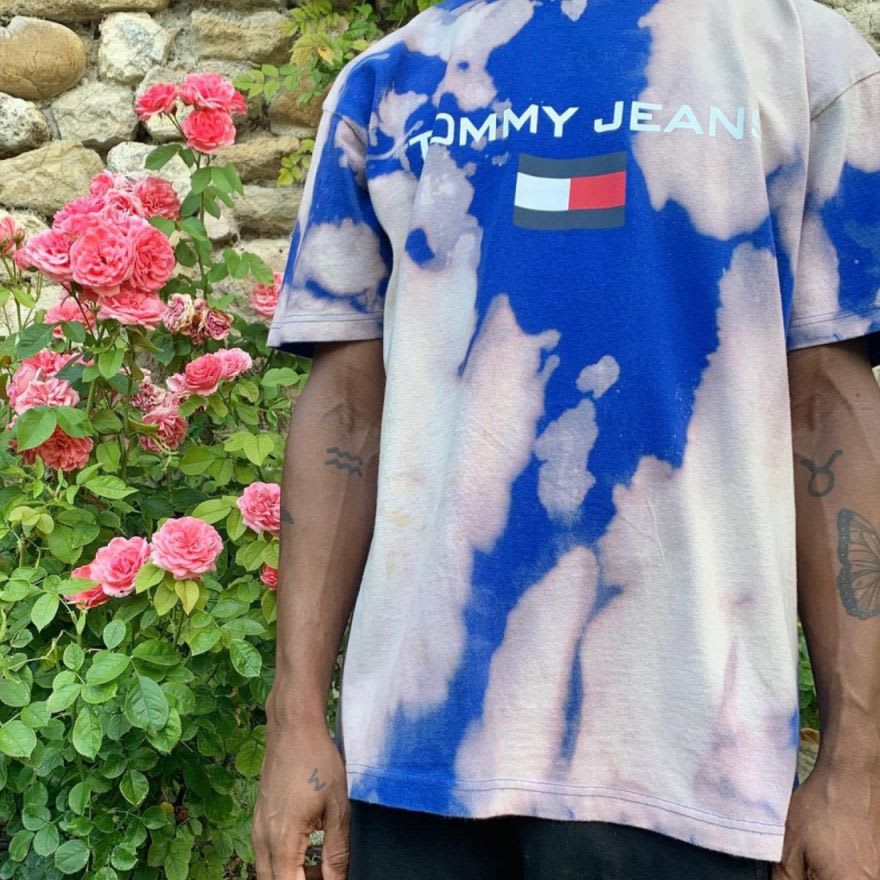 France
Daniel's Clothing Lab
Born during the pandemic, Daniel's Clothing Lab perceives itself more as a place of experimentation than a brand. This french upcycling designer techniques are the result of years of customizing its own clothes. The only settled rules for this brand are having fun by creating unique handmade designs, and being sustainable by using upcycled material. The style takes inspiration from street culture and American trap scene.
Spain
DANIELA PARELLA STUDIO
Daniela Parella Studio is a sustainable upcycling brand based in Barcelona. Its creations are hodes to simplicity, elegance, class, and casual wearing. The brand is quickly making its way into the Catalan fashion scene thanks to its famous reworked blazer characterized by elegant hand-drawn lines. Each garment of Daniela Parella Studio is one of a kind, hand-painted with professional waterproof textile paints.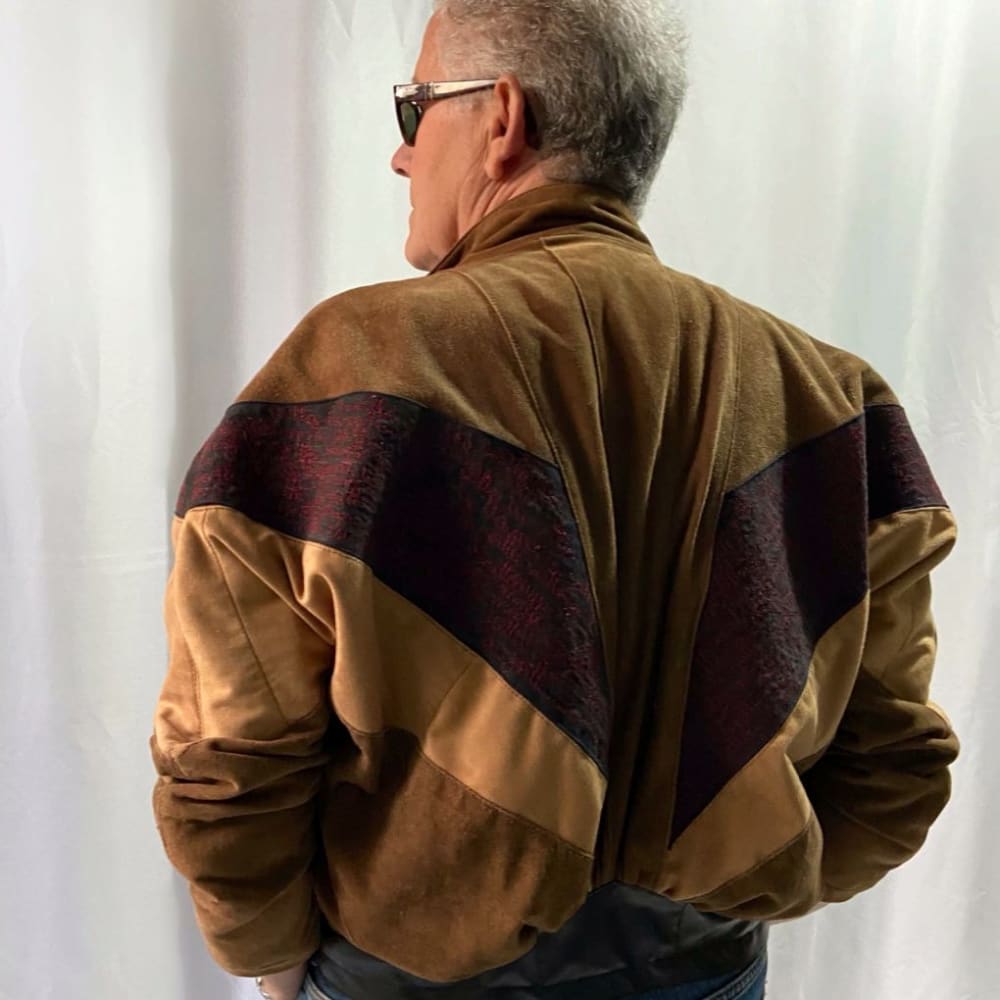 Italy
DUO
DUO is an upcycling handmade in Italy brand that creates unique and made to order pieces to prevent stockpiling. DUO aims to contribute to positive social impact by reducing waste and by turning clothing waste into premium products through the sophisticated and artisanal reuse of existing materials.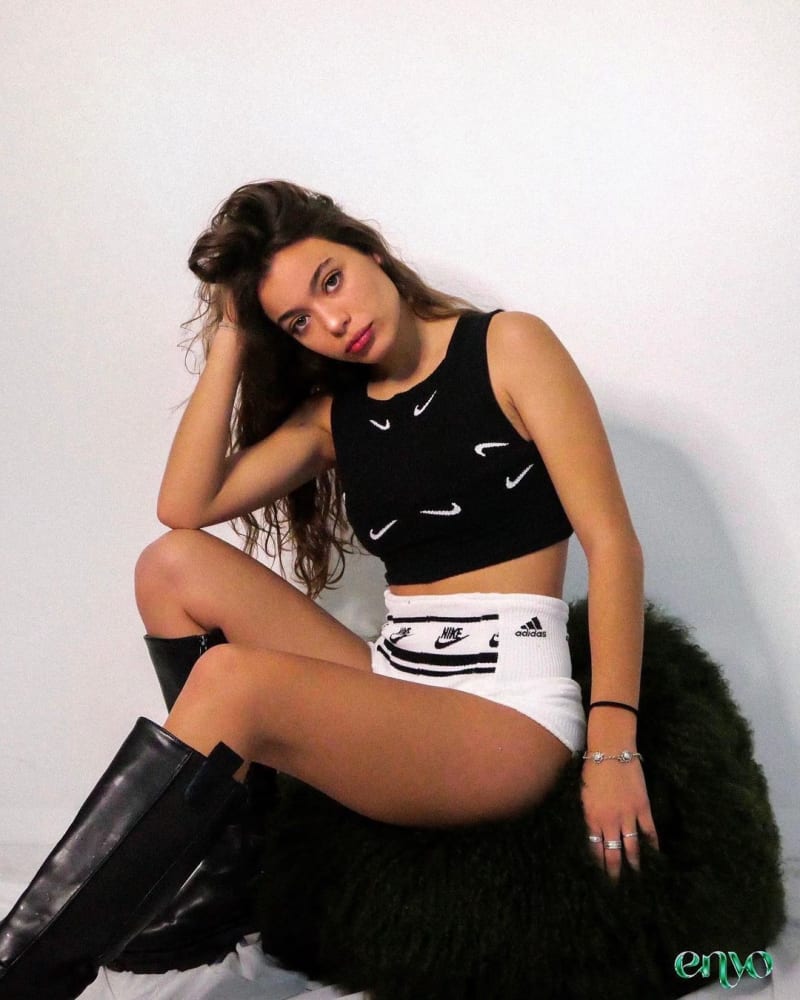 France
ENYO
Enyo studio is one of the most interesting upcycling brands. Freshly launched in 2022, the brand takes the name by the Greek goddess of war, that perfectly sums up the streetwear vibe of the brand and its militant attitude. The most iconic Enyo's pieces are tops reworked starting from Nike's socks.
Germany
FADE OUT Label
FADE OUT Label is an upcycling brand born in Berlin in early 2015. It is a unisex and urban line clothing and accessories where used material are recombined in a fresh and different way creates new unrepeatable alchemies. The German brand strongly believes in timeless creativity, and it, therefore, create permanent collections to which new items are added every season.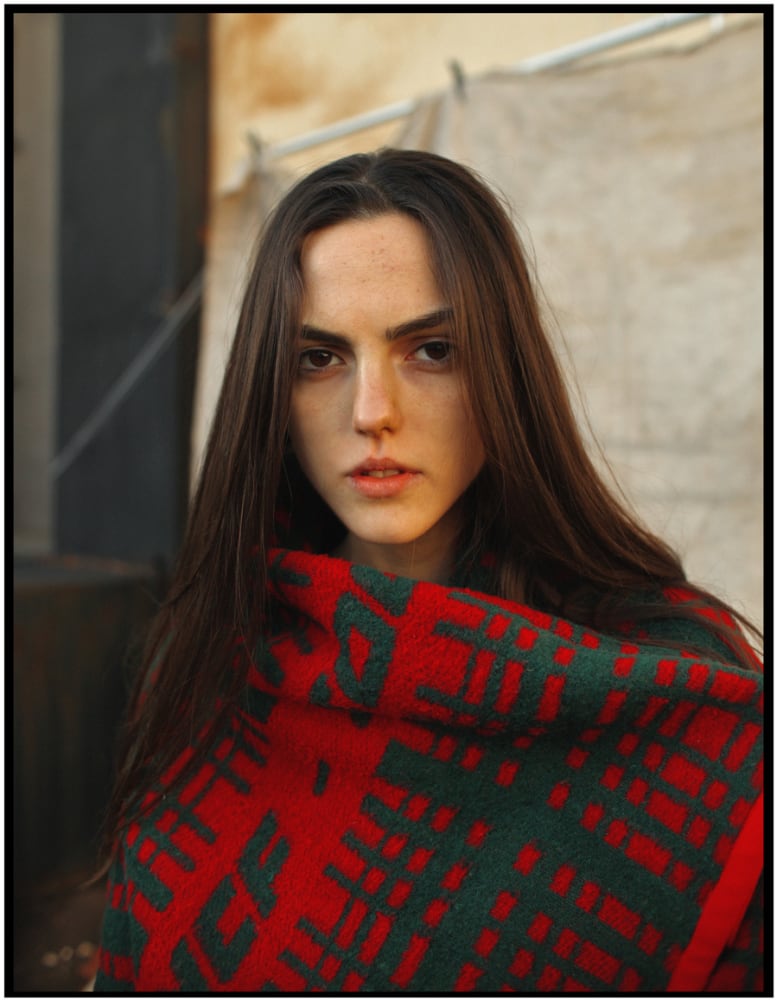 France
FEMME D'INTERIEUR
FEMME D'INTERIEUR is an independent up-cycle fashion label; based in Paris and created in 2013, by Aline Pérot. It offers clothing for all genders. FEMME D'INTERIEUR mixes fashion and art through repurposing items about to be thrown away. The label selects unconventional, rare and desirable materials to make unique pieces of clothing. The studio is located in Paris, where each product is handmade, encouraging local sourcing and ethical production. Sustainability is at its core yet it fights the "green look", offering a powerful and relevant aesthetic.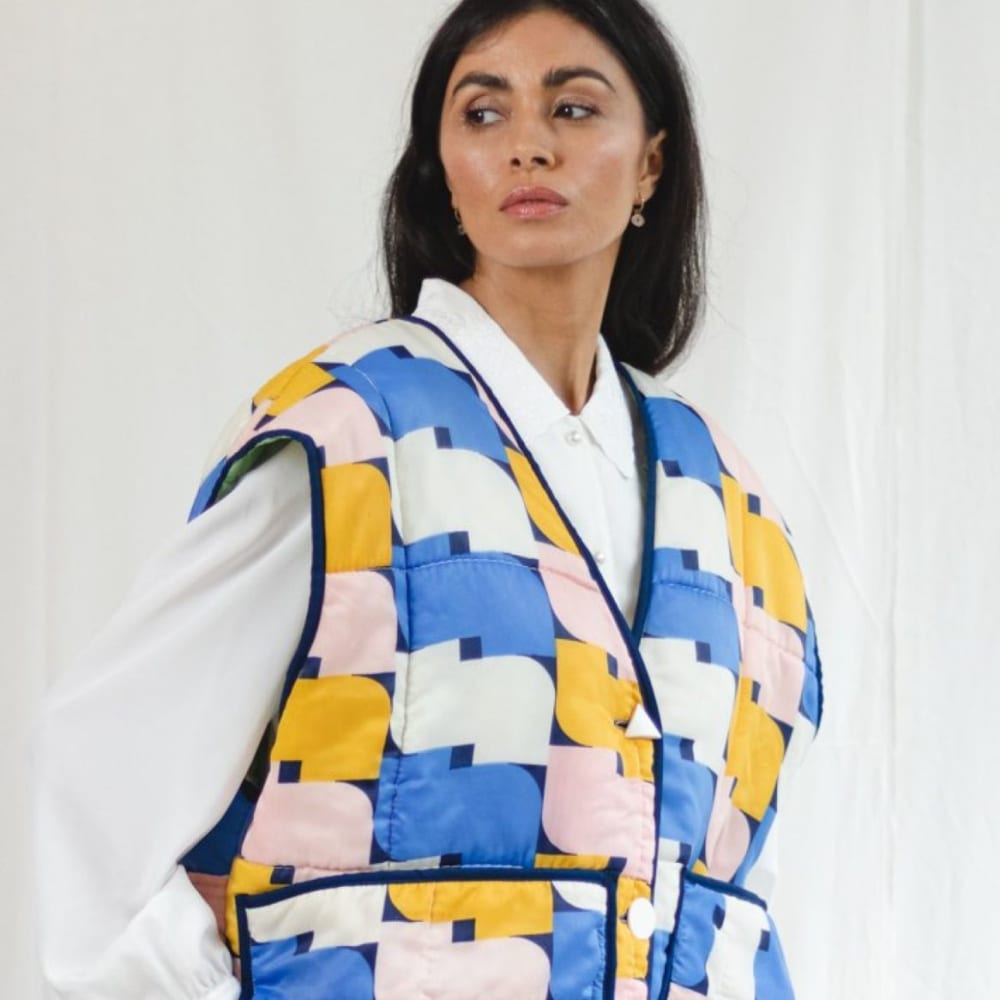 Netherlands
Fitolojio Workshop
Φitolojio Workshop (Φitolojio - /fiː toːˈloː gɪo/) is an Amsterdam based web boutique with handcrafted and one-off pieces. It was founded in 2020 by Katerina Michaloutsou (an ex-Statistician). The designer upcycles preloved garments and textiles such as sleeping bags or quilts found at vintage markets, off-the-grid second-hand stores and private online sellers transforming the ordinary into fabulous designs. The ideal can best be described as "Nobody Is The Same, So Why Should Our Clothes Be? No two pieces are ever the same and this is an important part of the deconstruction process. Fitolojio Workshop loves diversity in people and that's why any project is carefully curated to encompass diverse tastes in style. ""The idea of choosing the name "Φitolojio" came up from my childhood memories of making a "herbarium" - "fitolojio is the Greek word with Latin characters" and collect my favorite unique leaves & flowers that were available in my garden. Fitolojio resembles the creation of one-of-a-kind garments with what is available around me."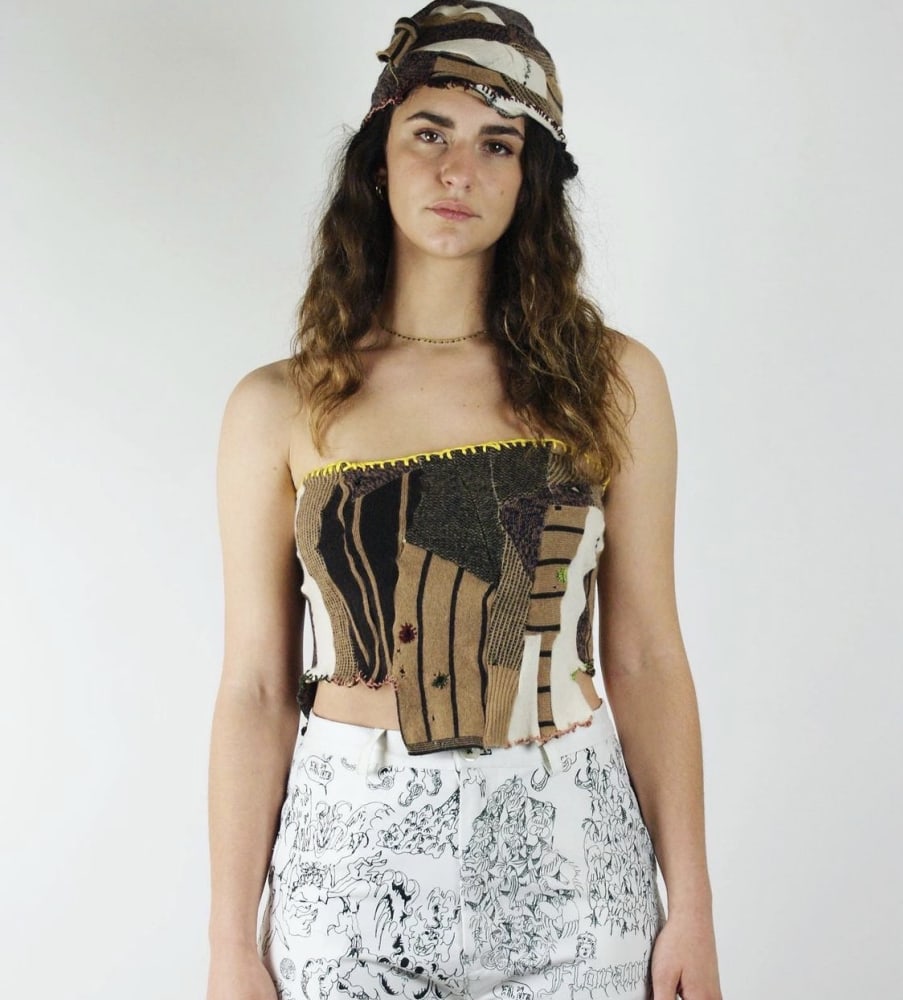 Italy
Florania
Florania is a ready-to-wear independent clothing brand, genderless and no season, hand-made and designed in a sustainable way in Milan. The brand is founded in 2021 by Flora Rabitti, designer and illustrator born in 1992 in Mantua. Florania is a brand guided by an optimistic and progressive vision of fashion and the future, with an attention to craftsmanship and a "horizontal" design process in which every brain is valued. The ethics behind the brand is based on the Solar Punk philosophy, a subculture directly linked to a post-punk attitude for experimentation and aesthetics of do-it-yourself (DIY) and by the Arte Povera artistic movement. In the creative process, discarded materials are a starting point for construction.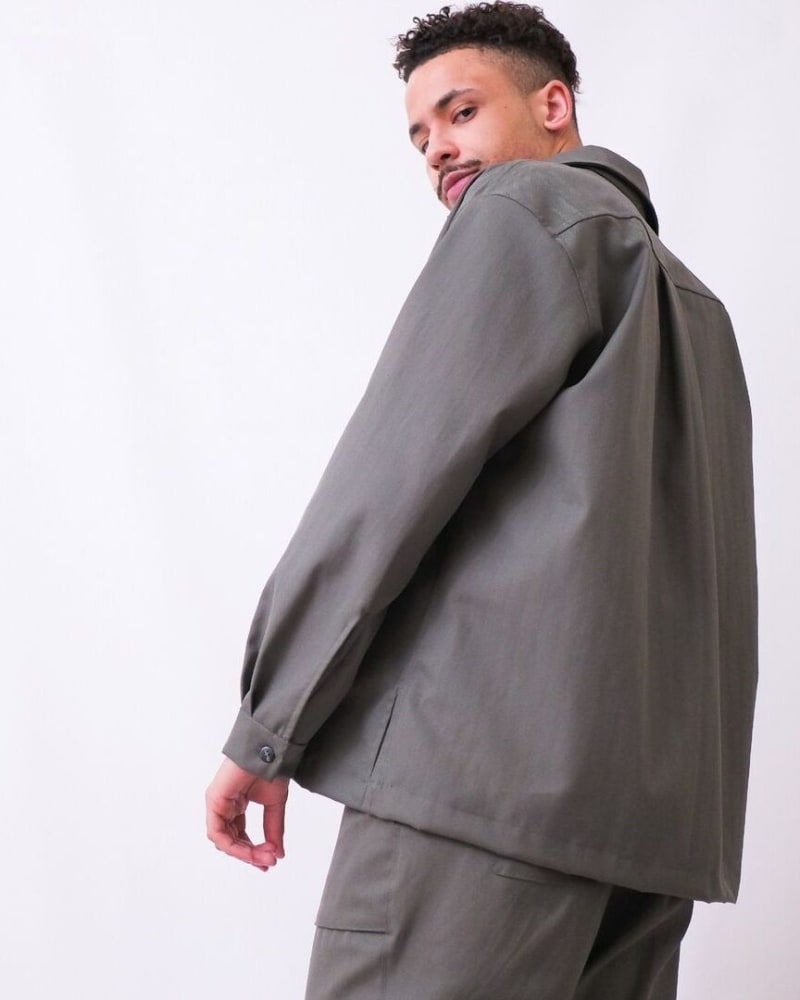 France
Forus Editions
Forus Editions is a modern ethical brand based in Paris producing on-demand with our in house pattern maker and seamstress. All the Editions are limited All pieces are made with deadstocks materials from major fashion houses and the selection of fabrics is very important, only picking the best qualities and making the best finishing. Forus Editions focus on a minimalist and timeless wardrobe with an harmony in textures and colors inspired by sunny memories we keep from travelling.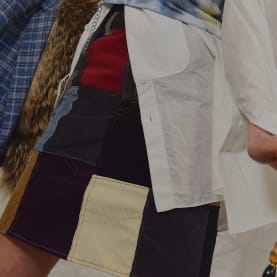 Italy
Gatoloco
Young Italian designer who reworks used jeans and jacket. For this brand, denim is a canvas where to express creativity. Gatoloco's works transform post-consumer material in open-field museums. Her creations take deep inspiration from modern and contemporary art, for unique and sophisticated works, capable of sharing the beauty of the world.
Italy
GIGLIO TIGRATO
Born from the creative mind of Carlotta Orlando, Giglio Tigrato is an upcycling brand based in Milan. Since October 2020 Giglio Tigrato is driven by the desire of going against industrial overproduction, fighting against the homologation carried out by Fast Fashion. The limited collections presented by Giglio are (Re)Made in Italy and composed by one-of-its-kind pieces, free from the concept of seasonality, gender, mass production and consumption.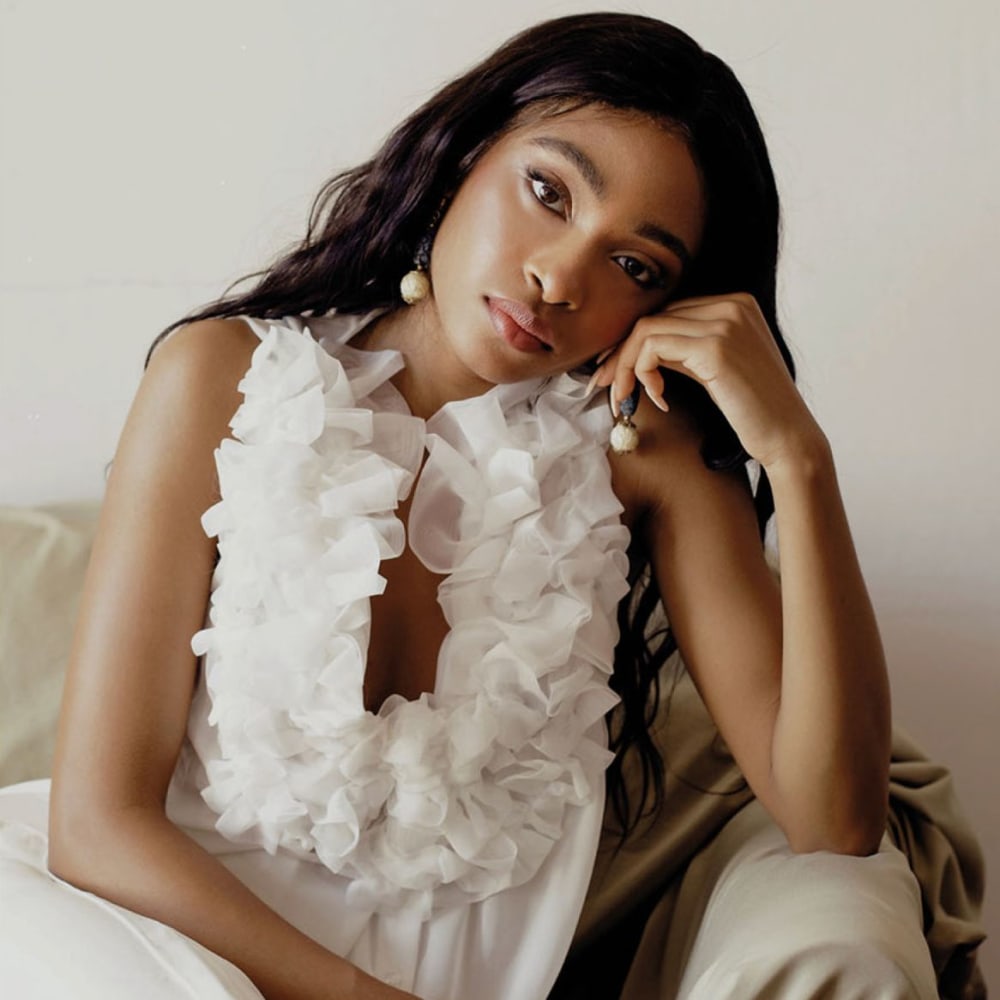 France
Glase
Glase is an independent French brand created in 2018 by Morgane Cassin, which implements an ethical design with a minimal and sophisticated aesthetic. Highlighting materials, singularity of volumes, this is how the brand leaves its mark. Its creations are thinn, Clean designs and light colours give his collections a lightness and an ethereal, timeless image.
France
GOODMATES
GOODMATES is a French upcycling brand, based in Lyon. Dafina, the young designer behind it, get her influence from streetwear, post-industrial and trap universes. The raw materials are mostly taken from iconic collections of 90s streetwear brands. Every upcycling creation from the designer is handmade and unique.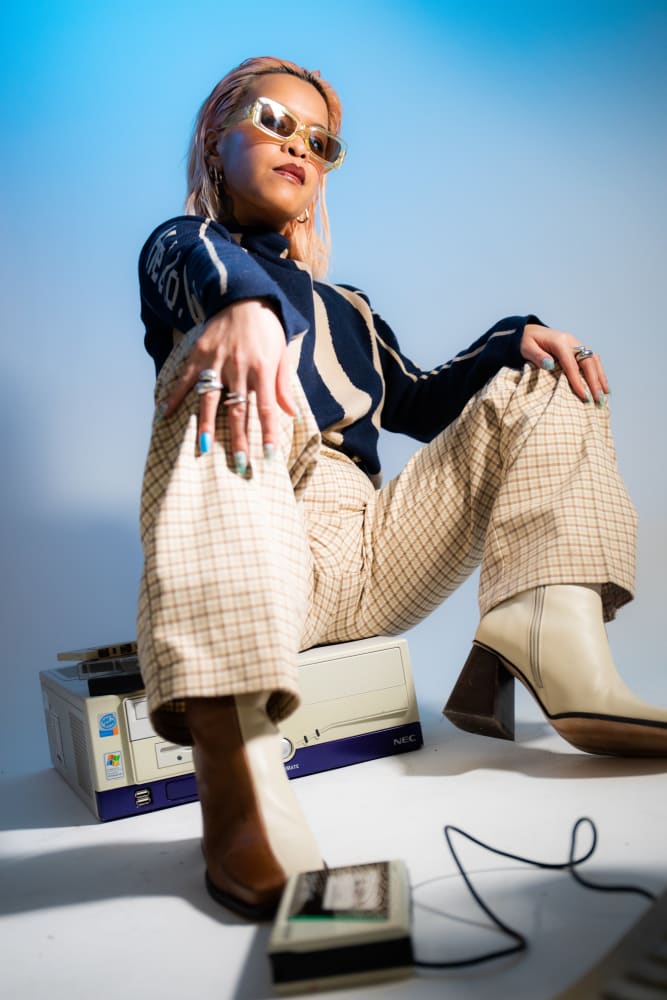 France
HELLO WORLD
Hello World is an eco-feminist brand based in Paris, fighting to put pockets back at the heart of 'feminine' clothing! Because for us, clothes are not just fashion items but real tools of revolution. To achieve our mission, our clothes are durable, aesthetic, and functional. We only work with upcycled or recycled fabrics, allowing us to have a reasoned production with the lowest possible impact. We only work in Europe, and are in the process of relocating our production exclusively in France! In short, our brand aims to be a collective, committed and united. A creative laboratory that rethinks the role of clothing in our daily lives, emphasizing its social, political, and environmental impact. Are you ready to join the revolution?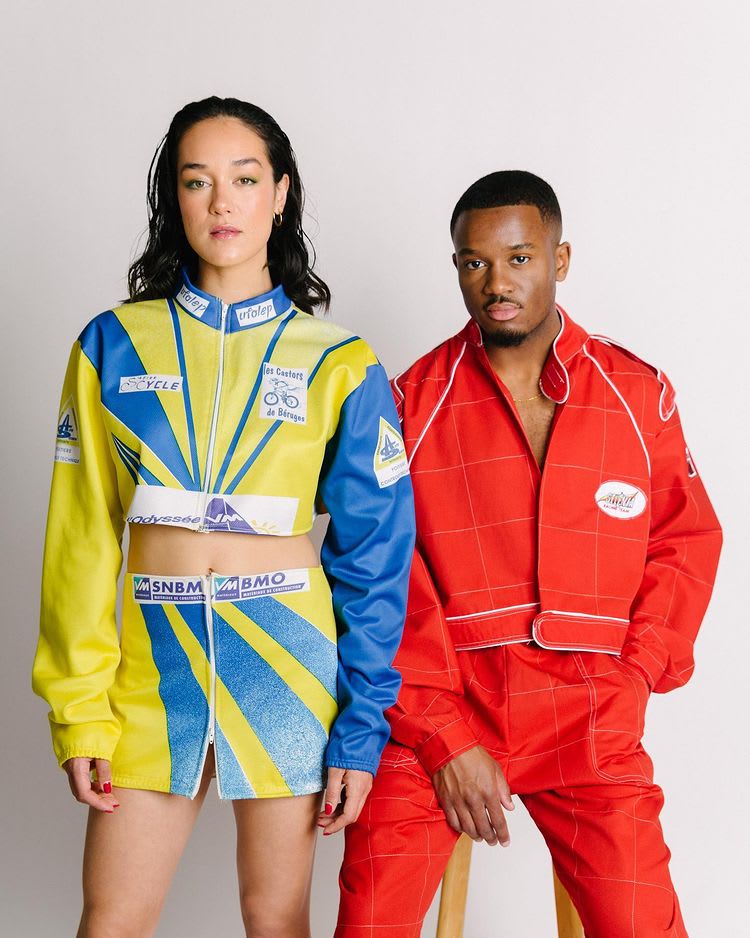 Belgium
House Of RE
House of RE is a Belgian brand founded by Nilab Hamidi. At House of RE garments are offered a second life by being reimagined, redesigned and reworked into wearable objects. The goal is to create a new fashion perspective by prioritizing sustainability and uniqueness.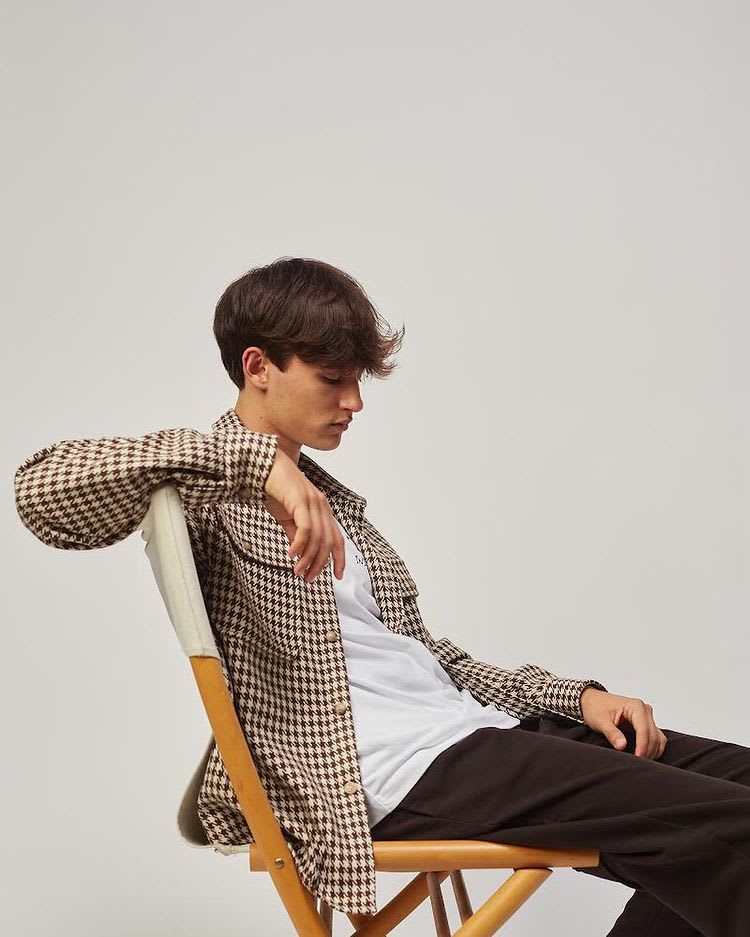 Italy
Industree Store
Industree was born with the aim of recreating, improving and recycling what already exists. Our approach is circular, reimagining remaining and surplus quality materials, giving them a renewed life through Made in Italy techniques and craftsmanship. Our mission is to support and increase the excess reduction movement in the apparel industry by connecting creativity and sustainability. Our commitment is to build a sustainable and atypical business model that will continue to thrive as long as there is excess production. The ultimate goal is to exit the market, leaving behind a planet without waste. Produce Less, Reimagine More.
Spain
Infinitdenim
Infinitdenim is an upcycling brand, based in Barcelona founded in 2016. They focus on recycling denim fabric to produce jeans and accessories with a minimal carbon footprint. The mission of the two founders Nuria Nubiola and Montse Bayan, the goal of the brand is to create durable, traceable garments whilst empowering local female workers. Infinitdenim's clothes are easy to wear, with a versatile urban style to suit all occasions.
Italy
Italia 90
ITALIA90® was born in Turin in 2017, from a group of young creatives linked to the world of fashion, art and design. Research, experimentation, eco-sustainability and uniqueness are the founding values ​​of the team, which works to find the meeting point between tailoring and streetwear. All Italia90 garments are designed and handmade in Turin, with carefully selected high quality fabrics.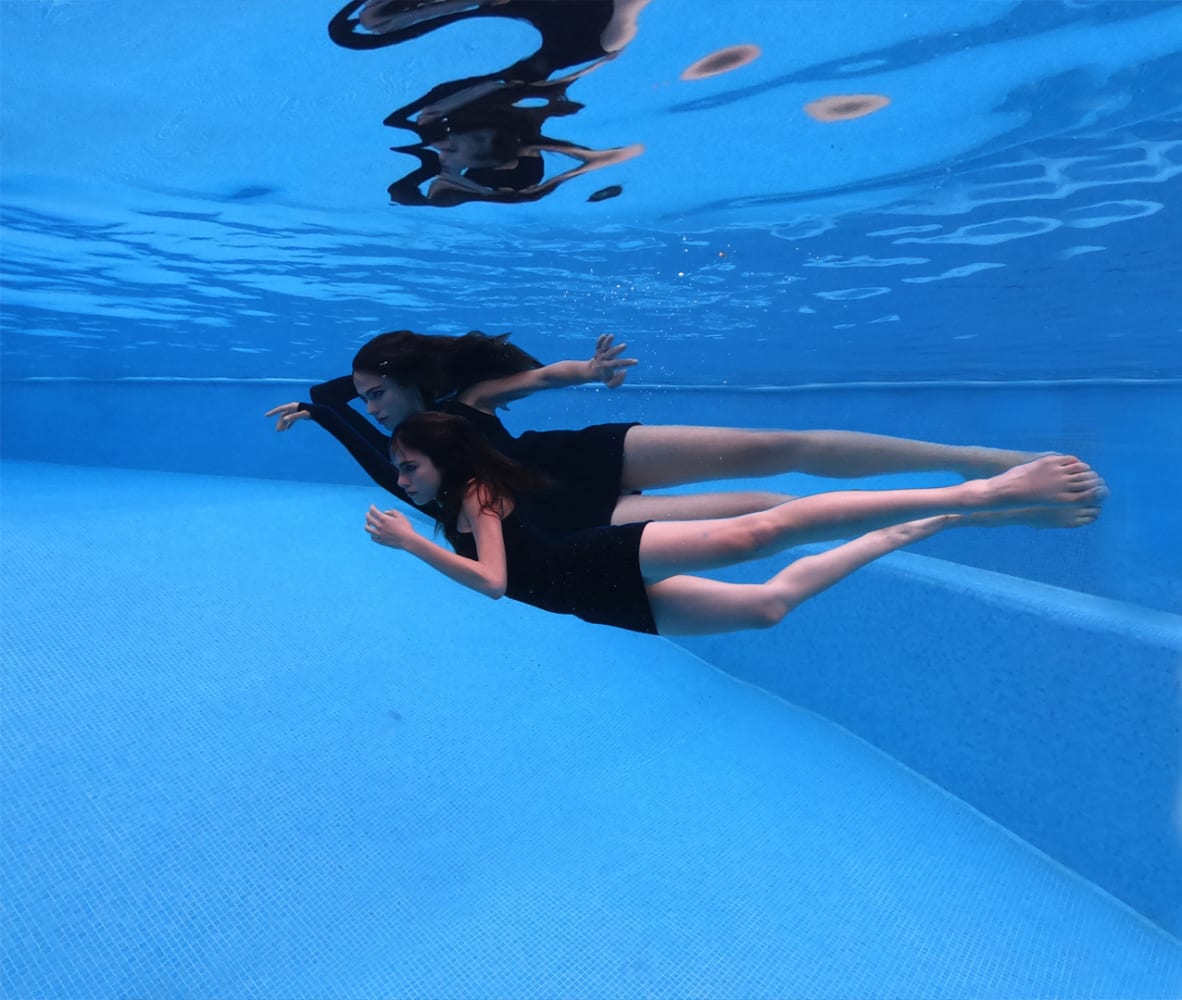 Italy
Janhe
Janhe is a seasonless womenswear brand featuring a small initial capsule of a few iconic and recognizable pieces that celebrate a new concept of ready-to-party defined by the Nineties Nouveau Dresses. Janhe tries to be as sustainable as possible by offering clothes that are good for the planet, based on the concepts of seasonless, Made in Italy, responsible consumption, and ethical production. Each of our garments is crafted for clients looking for high-quality and limited edition pieces. We create clothing using conscious design methods and minimal waste, and only deadstock material as a basis. It is a new way to develop a fashion collection starting from what we have without increasing fabrics production, and then designing with freedom and creativity at our forefront.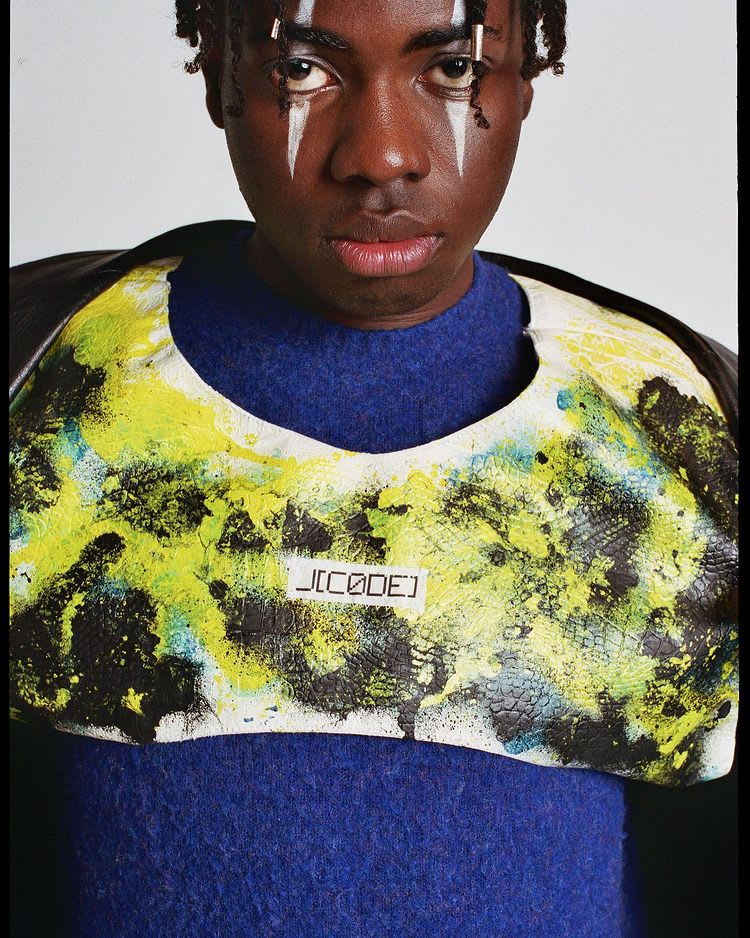 Italy
J[C0DE]
One of the most interesting designers in the Milan upcycling ecosystem. J Code is the new must-have signature for the upcycling pieces with contamination from trap and postpunk vibes. All the products are uniques and handmade in the brand atelier in Italy.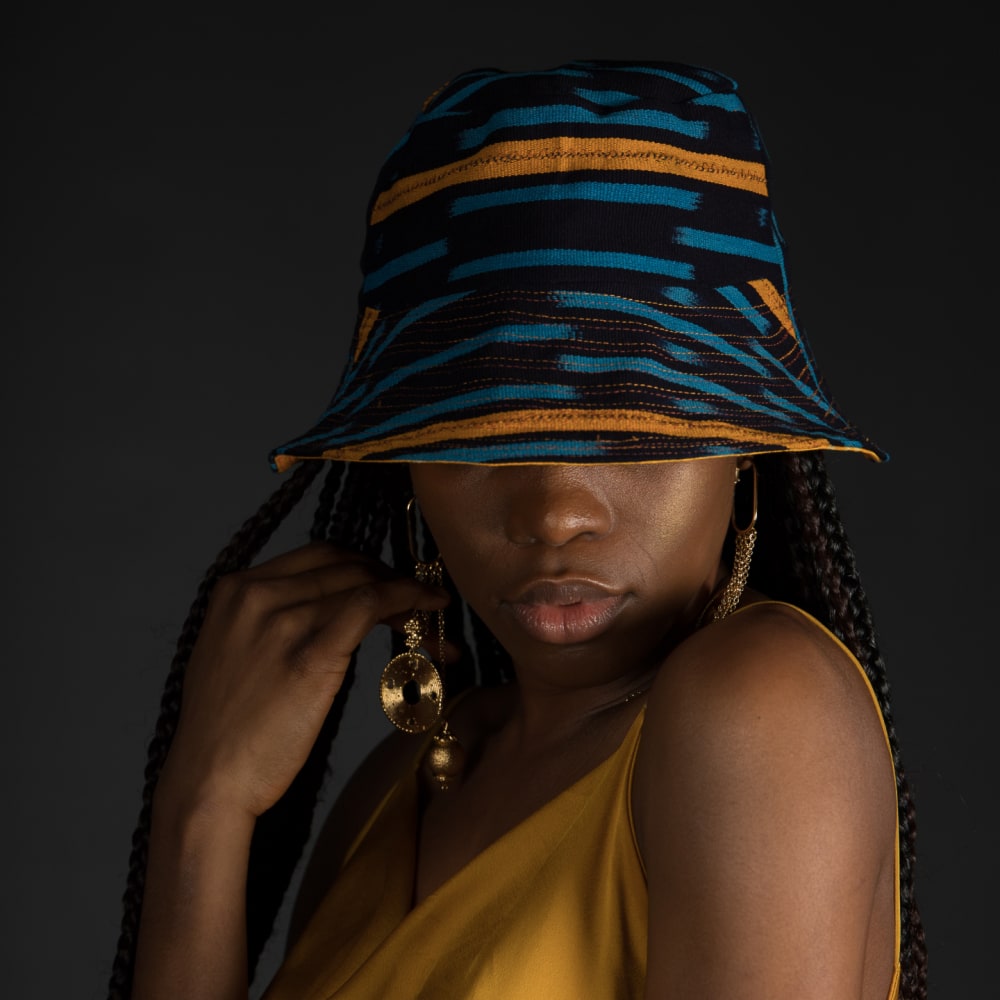 France
KAEMA
We propose sustainable pieces with Ivorian aesthetic touch and luxurious upcycling approach. Our collections are made to order in France in limited editions and unique pieces.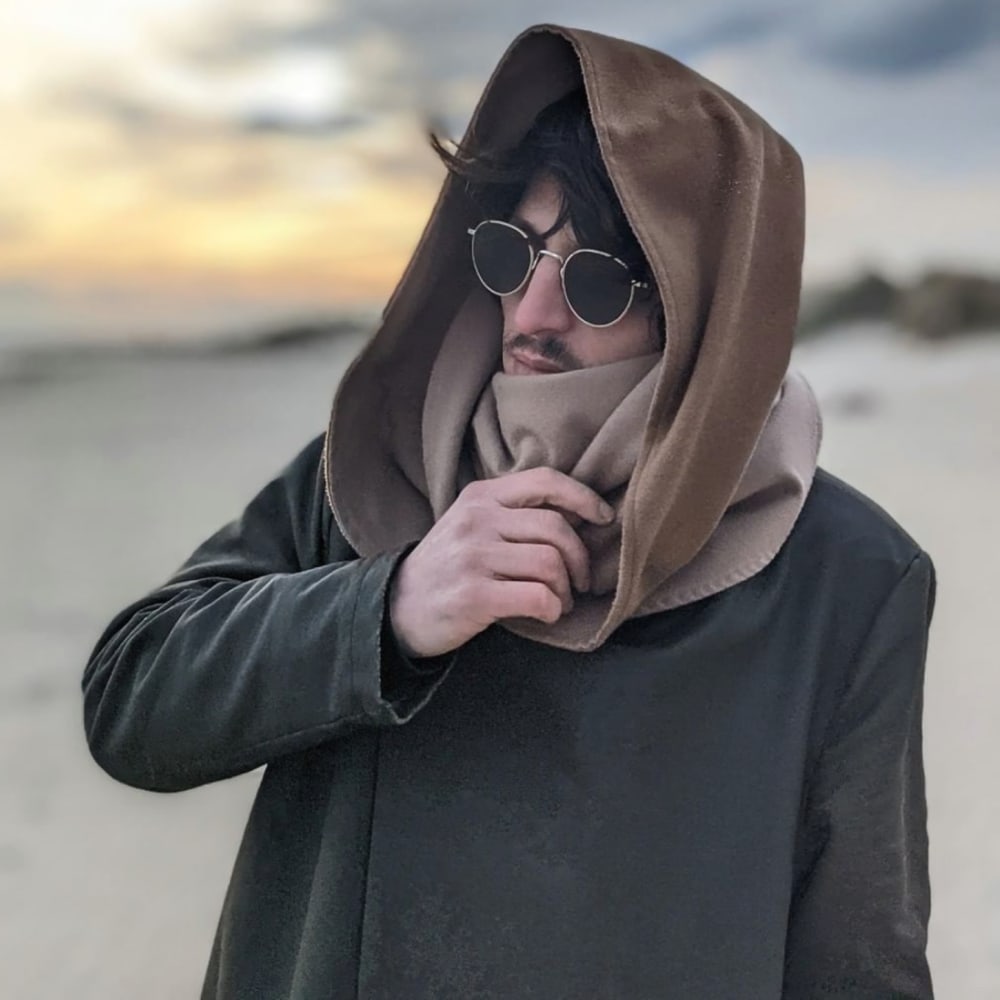 France
Kanten
観点 Kanten means point of view in Japanese, a way of conveying our vision of more responsible fashion. The first kanji 観 - kan - refers to perspective. The second kanji 点 - ten - refers to a point, a brand. Kanten is a Paris-based clothing brand offering limited editions, made from high-quality fabrics from the luxury industry. Our products are all made in Paris with local professionals. Discover our iconic magnetic scarf: Fudo, an incredibly warm, irresistibly soft and minimalist scarf. We also produce the screen prints in our own workshop, on premium organic cotton T-shirts and sweatshirts. We also use a lot of magnets to add ergonomics and transformation perspectives to our creations in order to extend their life through an evolutionary aspect and strong attachment to the garment.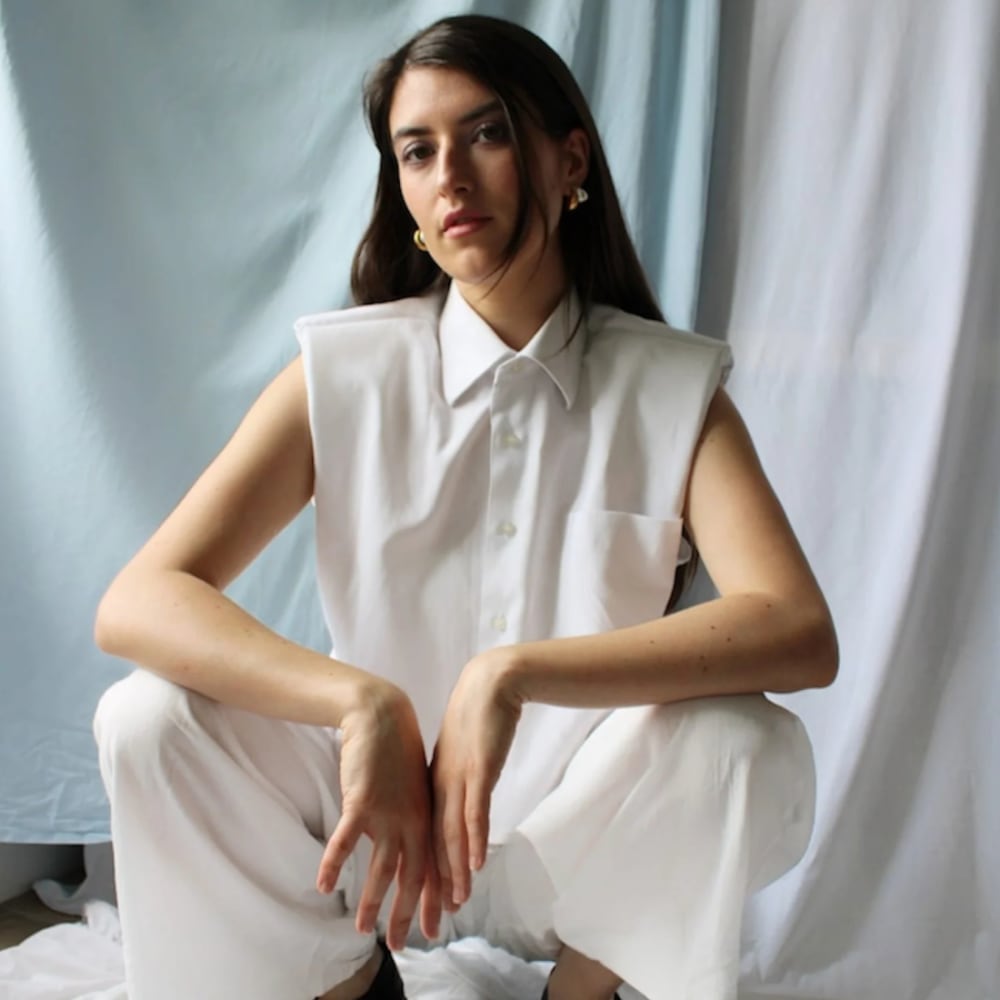 France
Kolmé
Kolmé is a upcycling clothing brand made in Paris. Its creations come from post-consumers products thirifted in vintage shop in France. The upcycling creations are light, soft, atemporal. Unique and classy garments, with simple lines and refined finiture.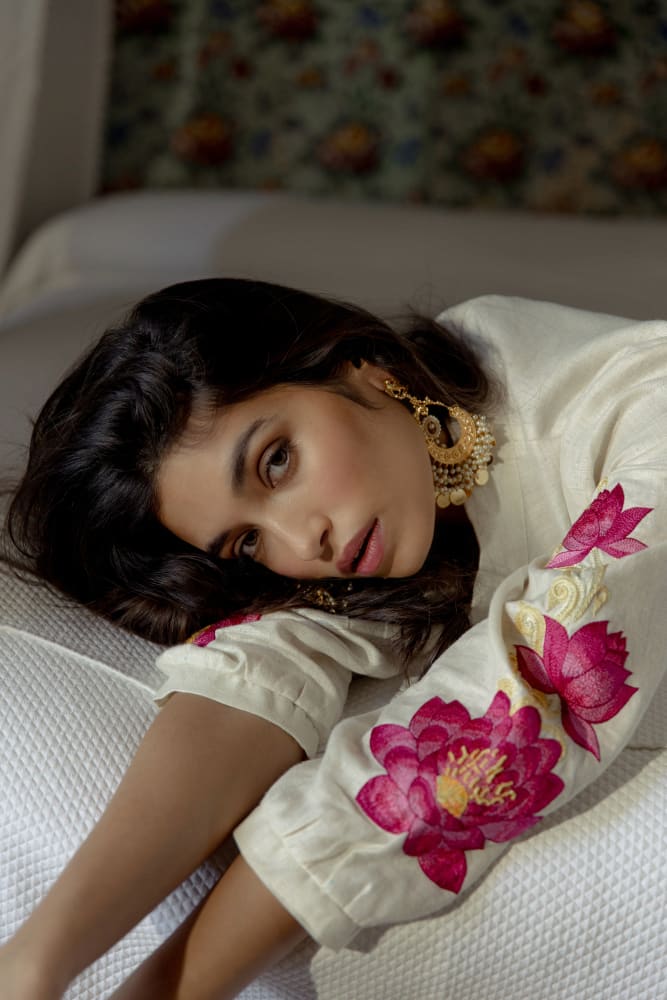 Italy
Kurinji
Kurinji is a sustainable fashion brand with Indian-Italian roots. Kurinji stands for preserving nature, traditions, and culture of the people before they are erased by the expansion of the new. At KURINJI, we know that sustainability is both a choice and a challenge. The current manufacturing sector promotes overconsumption and relies on unsustainable materials and processes, treating environmental impact as an external cost that society – and often the less privileged – must bear. As a fashion brand, we are in the position to make choices that reflect upstream to their entire supply chain and to promote a positive change in the entire system.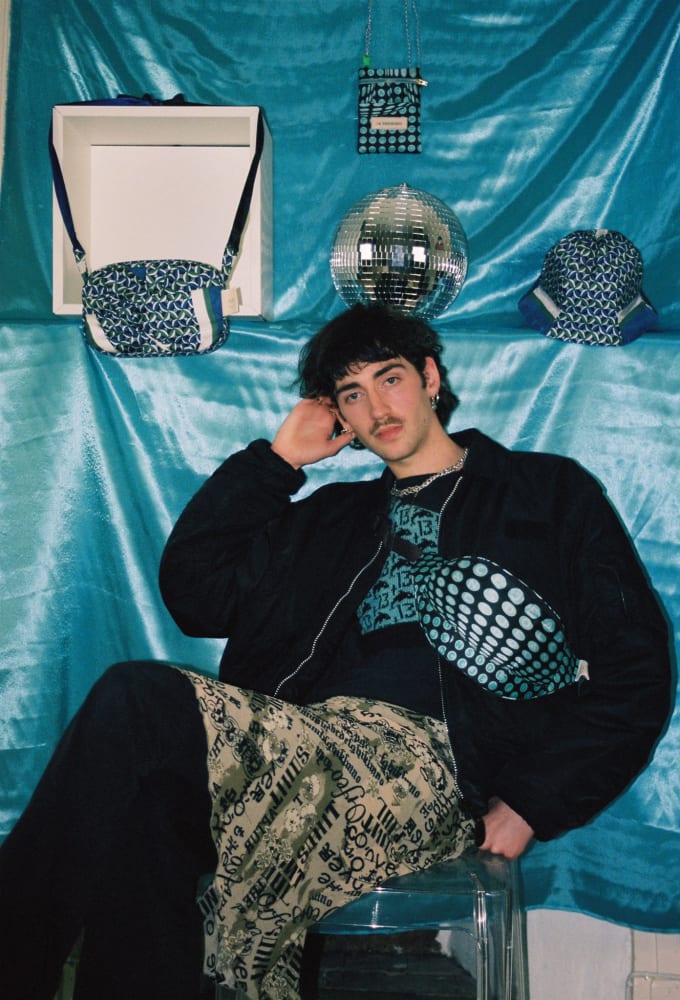 France
La Bananeraie
La Bananeraie is a French, upcycling brand of handmade accessories from printed scarves and toile de Jouy. It is a sensitive and eco-responsible fashion brand built around the 3 U's: Upcycled - Unique - Unisex. Their goal: to (re)create stories between objects, designers and fashion consumers.
France
La Fameuse
L△ F△MEUSE is an independent French upcycling brand based in Montmartre. It rethinks streetwear with a creative and inspired mindset. The brand's most iconic creations are tradaditional 90s football jersey, revamped to a new fluorescent life. All items are handmade in Paris.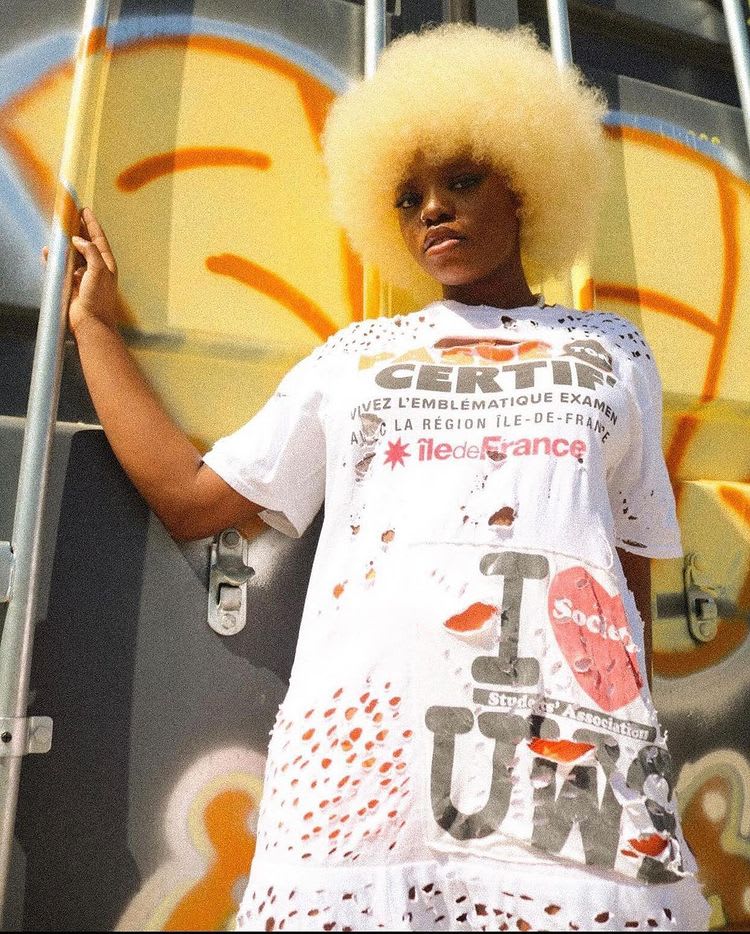 France
Liveshinedie
L$D in a german based brand, taking inspiration from streetculture and clubwear. Fighting the status quo through upcycling, their first collection is an hymne to a 'Misundestood generation', that is going to take the lead in the fashion industry envitonrmental changes.
France
Lucide
Lucide created by the young designer Lucie Da Silva is a ready-to-wear brand specialized in recycling and upcycling. She creates unique pieces for women from second-hand furniture and clothing. Inscribed in an eco-responsible approach, the materials are found everywhere in Paris. Her creations with singular and colorful style are available on Revibe.
Italy
MAGLOW
Maglow is an Italian upcycling brand based in Treviso (near Venice). All the creations steps, from supply to design to productions are made in the same place : this proximity ensure the success of an high quality product of unique design. All products are made of materials coming from dead stock of our suppliers. Its signature pieces is the unique upcycled bag "Ensemble".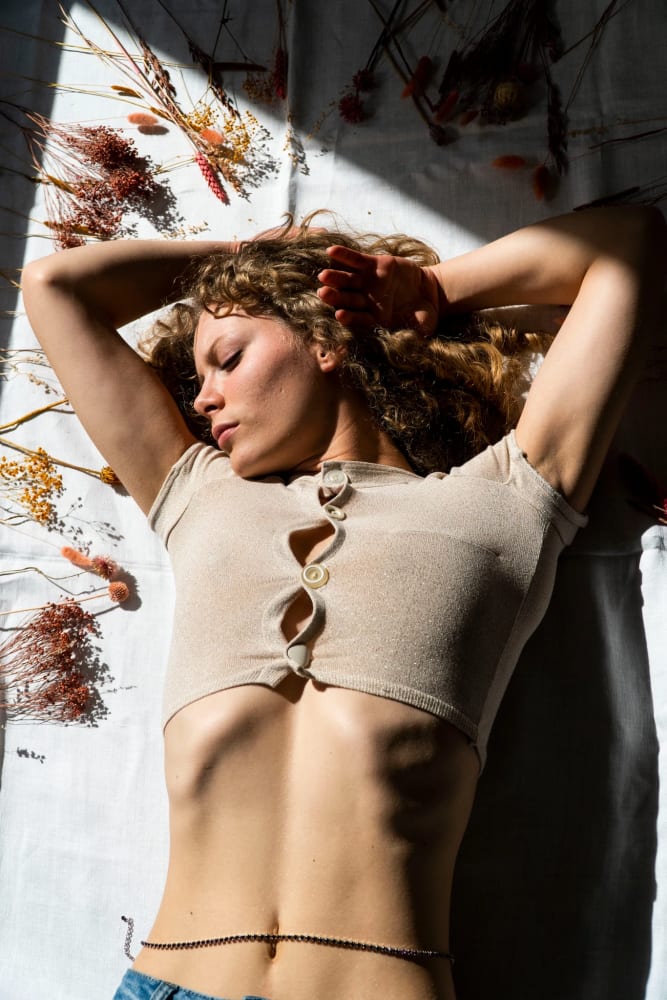 France
MAHAUD
MAHAUD is a young and dynamic french brand, one of the most talented in the parisian ecosystem. Unique in its style, with futuristic and 90's nostalgic vibes, everything is made out of stocks, recycling the stock of the French brand Royalities. Socks is the new basic! Elastic, soft and comfortable, it perfectly fits the shape of the foot without hindering its movements. A freedom that can be found in the pieces of our collections. We design ultra-contemporary silhouettes for everyday wear. Everyday fashion, in the spirit of less is more, seemingly minimalist, but sharp and original. Everything is handmade in Paris.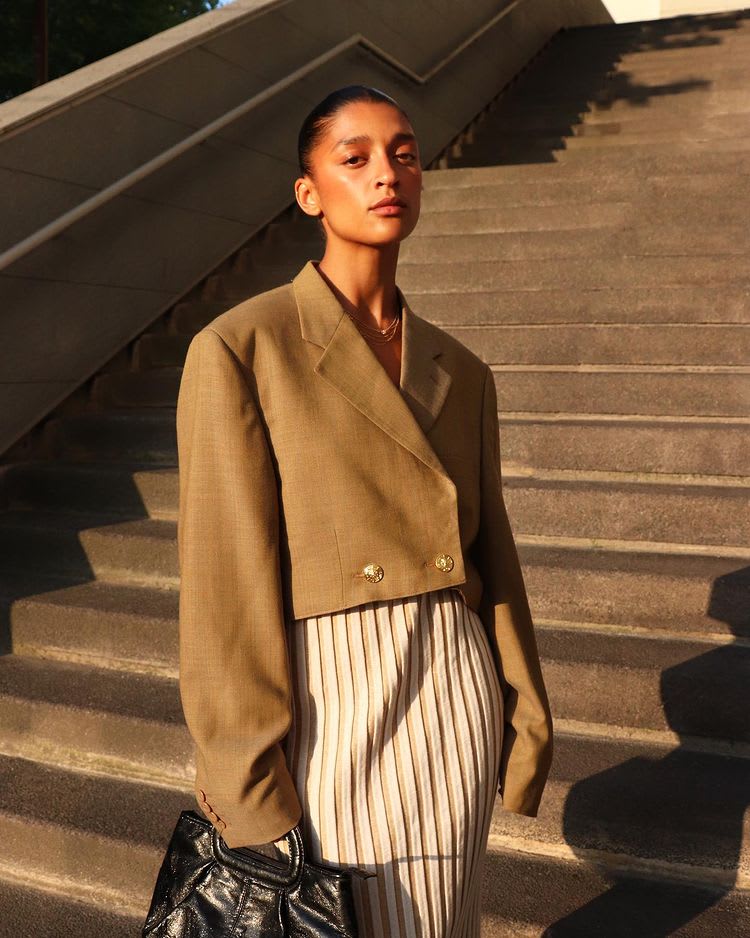 France
Maison Blazée
Maison Blazée est une jeune marque d'upcycling, qui produit des pièces uniques à partir de blazers vintage. Grâce à l'upcycling, Blazée favorise la mode circulaire en donnant une nouvelle vie à des blazers chinés à travers le monde. La marque propose des pièces tendances pour femme, qui évoluent au cours des saisons.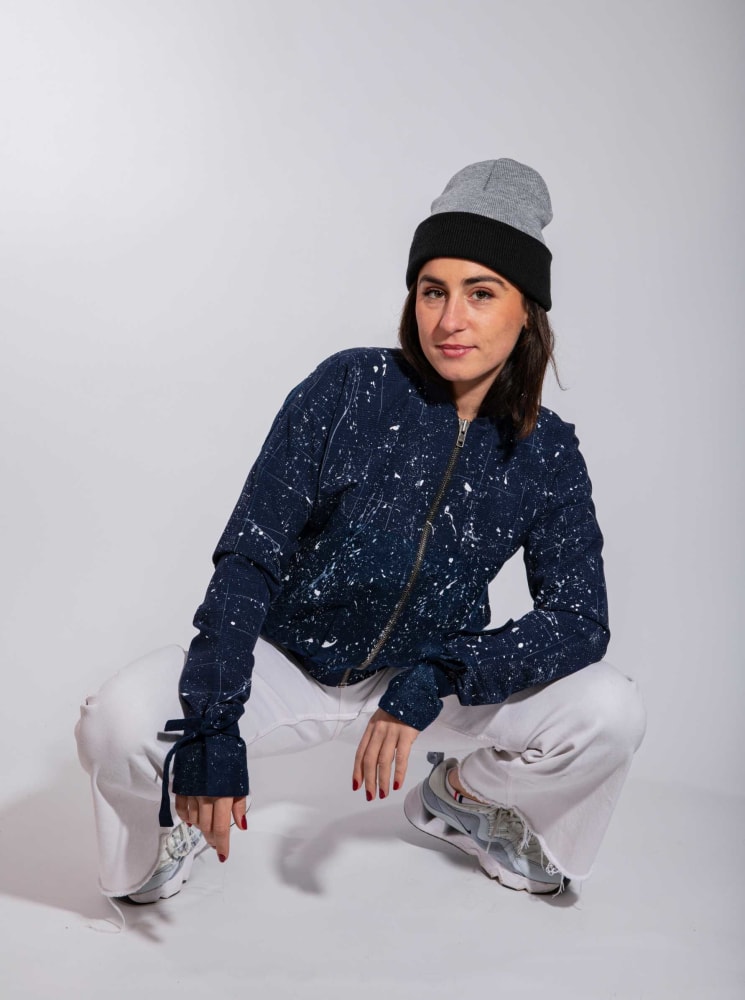 France
MARIE LOUISE
MARIE LOUISE is a Parisian upcycling brand, created by two designers from ESMOD Fashion school. They design and create only one kind of clothes : bomber jackets. They use and re-use different fabrics from clothing, furnishing, household linen ... Every jackets is unique pieces made in Paris.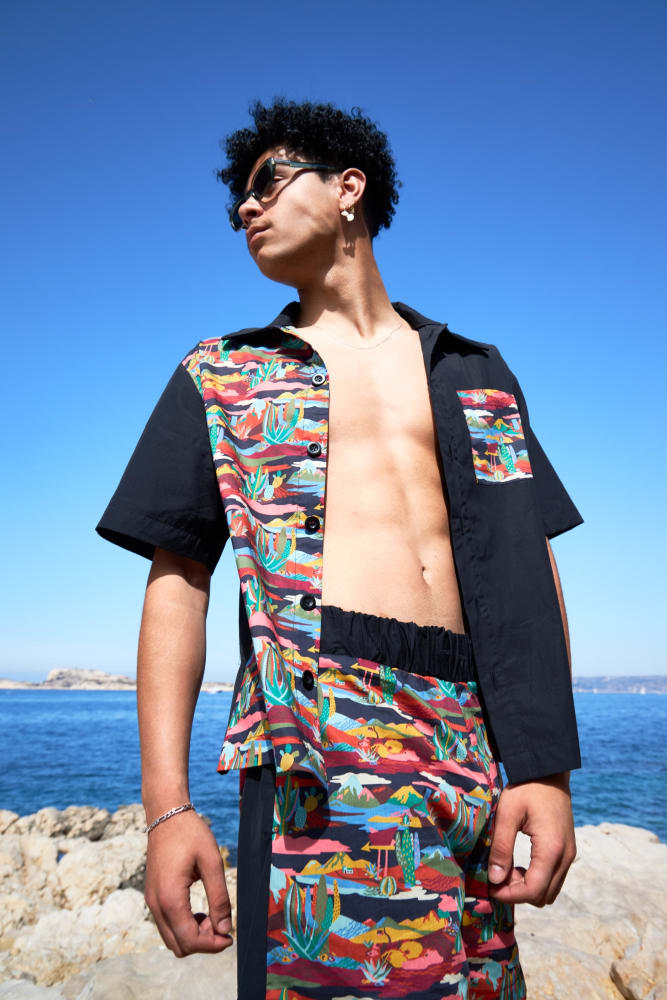 France
MARJ
MARJ is a new sustainable fashion and lifestyle brand ! Their goal ? To offer you trendy and comfy clothes that are good for the planet and for your wallet Their collections are produced near Marseille - France, and Jakarta - Indonesia, always respecting ethics and fairtrade. They also source the most eco-friendly materials : upcycled, recycled, organic... they're up for anything as long as it's green ! They were also tired of how the fashion industry offered only "average" sizes and represented the same type of person over and over again. That's why they believe in genderless clothing, available in all sizes and adaptable to most body types. They are also cruelty free and promise to do their best at transparency, sustainability and inclusivity.
France
Mélanine MC1R
MelanineMc1r is a slow fashion brand based in Paris. In an unconventional designer style, it highlights the details of materials or cuts that will bring to the clothes their uniqueness.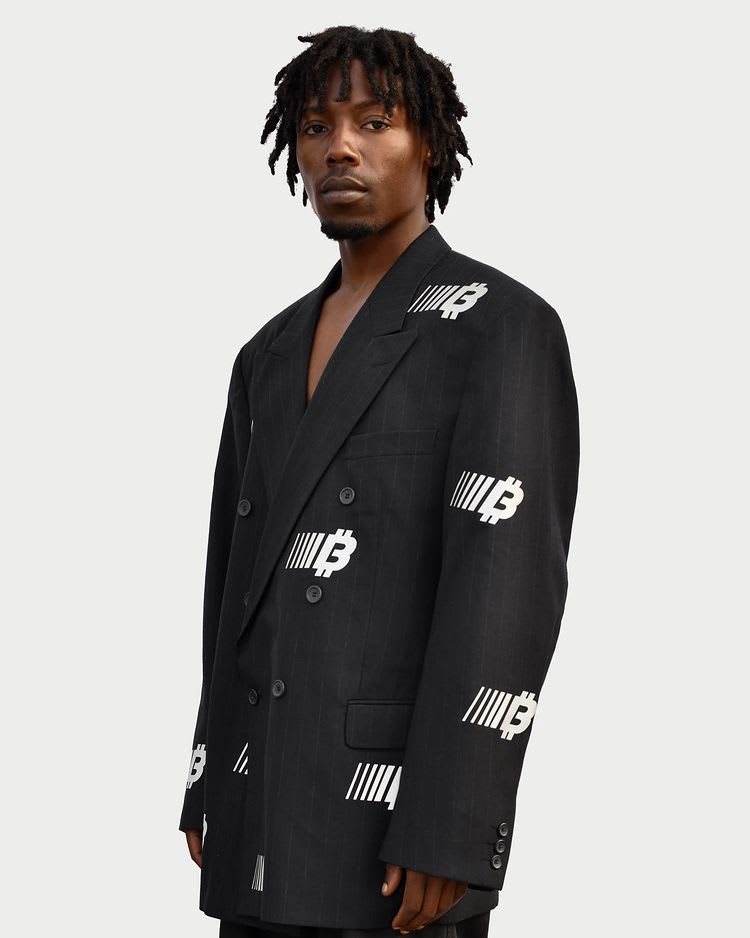 Germany
Melisa Minca // System Recovery
MM serves as a bridge between ethical fashion and contemporary design. MM is for eccentric individuals who want to have fun with self-expression, but at the same time not contribute to the environmental pollution and human exploitation which the fashion industry is causing. Our mission is to transform the way people treat clothes, but also the way they treat each other. What one is wearing shouldn't perpetuate any sort of hierarchy, but instead celebrate our uniqueness.
Italy
Mishimi
Mishimi is a swirling flow of creative currents, constantly changing and merging with each other. Based in Italy, the brand was born from the desire to blend Italian technique with international culture, quality and innovation, all at the artist's disposal. Mishimi has embraced in every aspects the "slow-fashion" philosophy, sourcing second-hand garments to give them new life using environmentally-friendly techniques. Contemporary, innovative, sophisticated, Mishimi never repeats itself. Each garment is unique and has its own life.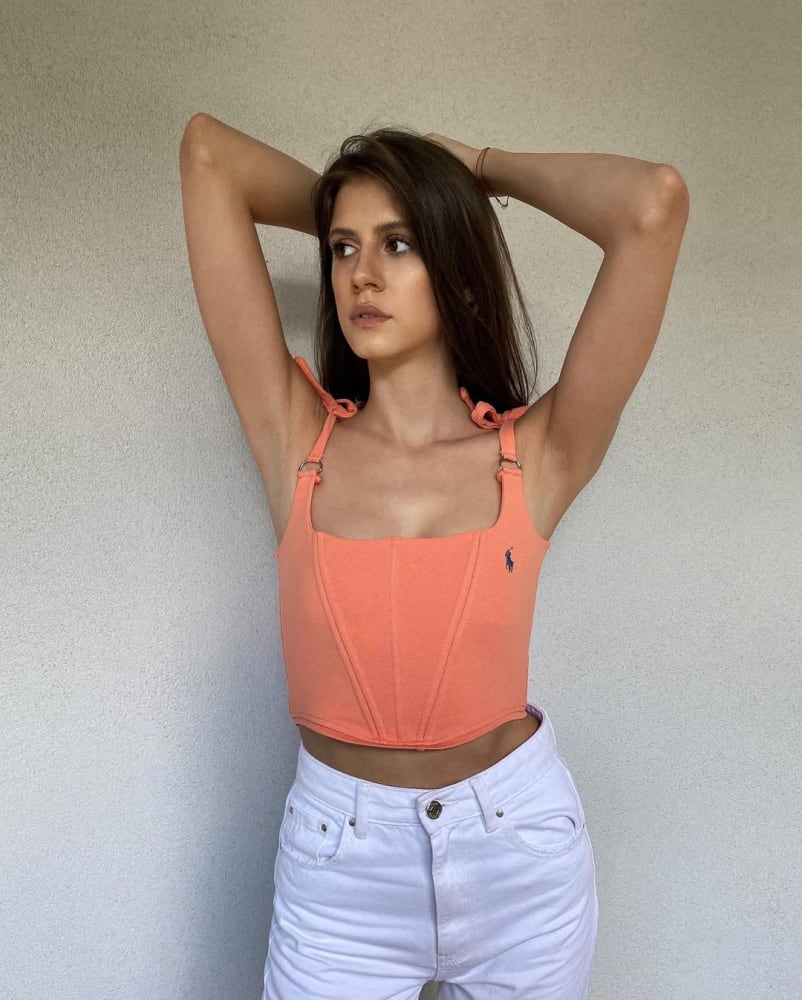 Serbia
MITSUKAI
Mitsukai® is the new generation ethical and environmental friendly fashion brand that focuses on upcycling vintage clothes. All of our pieces are hand made in Europe from authentic vintage/ second hand clothes. We always carefully handpick all the vintage items. We care about plastic pollution and waste issues that is why we are only using plastic free biodegradable packaging and working towards zero waste production.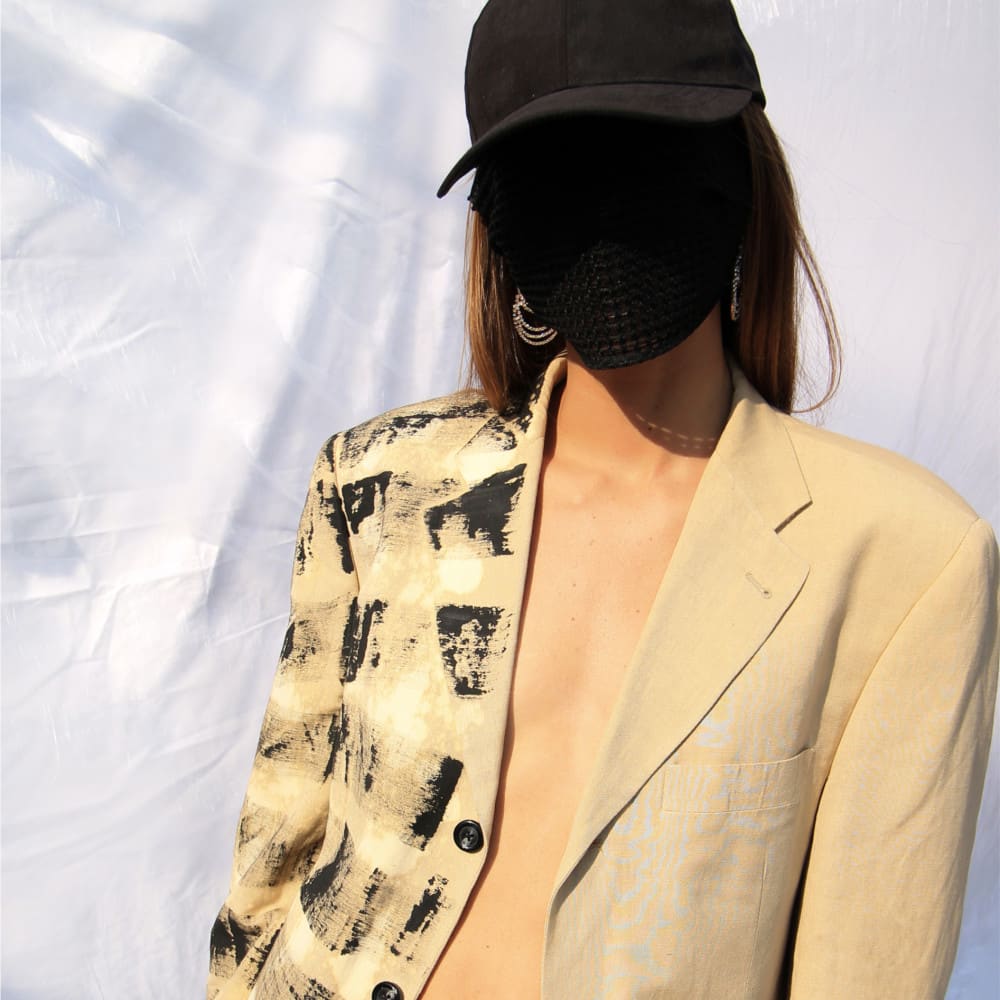 Italy
MODERO Studio
MODERO studio is an Italian upcycling brand from Sicily, born to support the concept of circular fashion by encouraging solutions like recycling and customization. The brand's products are unique pieces, mostly men's clothing. The brand signature creation is the reconstruction of blazer and costumes in an oversize, class and genderless way. All garments are Made in Italy, using artisanal techniques.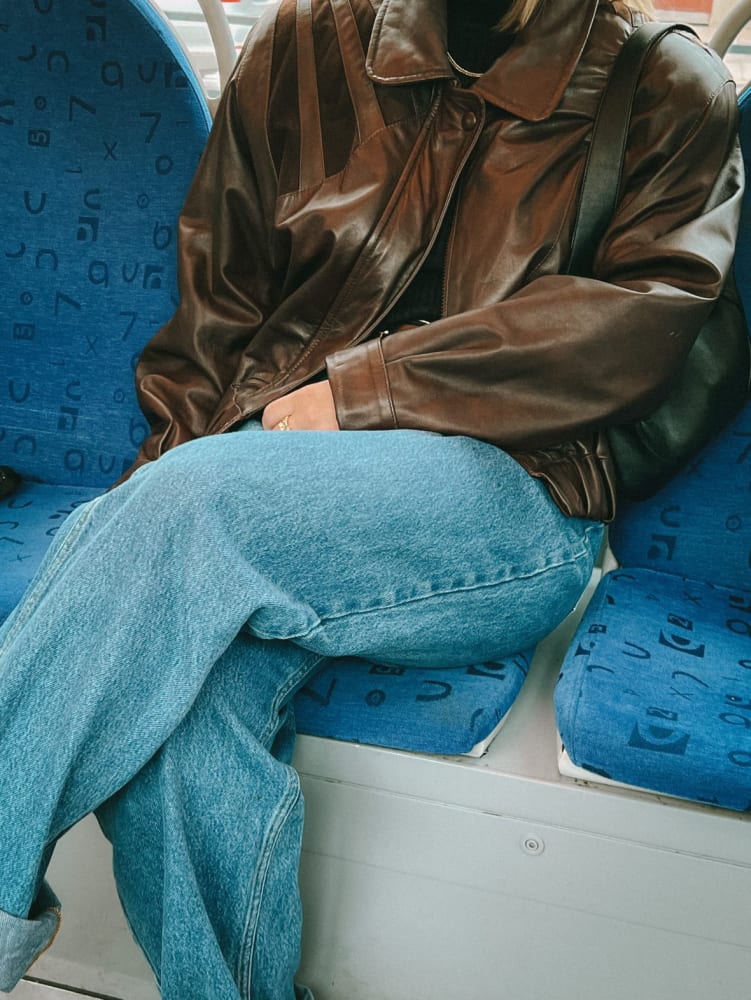 Sweden
MTABK
MTABK is start up fashion company with a focus on upcycling. Our focus area is reuse of vintage and second-hand products that otherwise would have been thrown away. The original material is always controlling the end product and that makes every piece unique and limited. Through a detailed craftsmanship of every garment combined with the upcycled material makes MTABK´S design original that today is hard to find in increasingly commercialised fashion world. All our garments are unique, limited and hand-sewn in Gothenburg.
Italy
N.P.
N.P. is an upcycling fashion brand founded by the Italian designer Nicolò Puccini was launched in 2015 in Empoli (Florence). The core of is business are the reworked vintage jeans, whose collections are organized in limited drops. It is one of the most interesting emerging upcycling brands in Italy.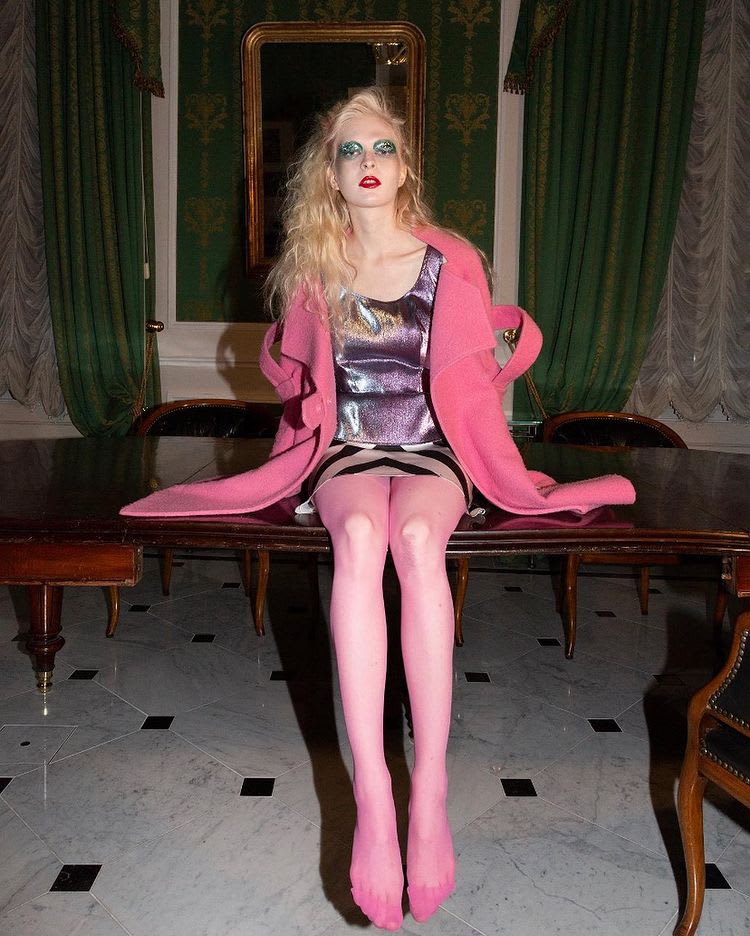 Italy
Natascha Wanvestraut
Natascha Wanvestraut is an independent Italian designer. Her creative vision combines minimal lines with unexpected details in a sophisticated and contemporary way. She does not follow seasonal trends, but only and exclusively her imagination. She works with deadstock, upcycled or vintage fabrics to create unique handcrafted, made-to-order and one-of-a-kind pieces. No collection, but garments that express sartorial touch, play on contrasts and sophisticated design. Each item is made in Italy by Natascha and local artisans, with a focus on zero waste, seasonless and sustainability, in order to limit waste and inspire more conscious consumption.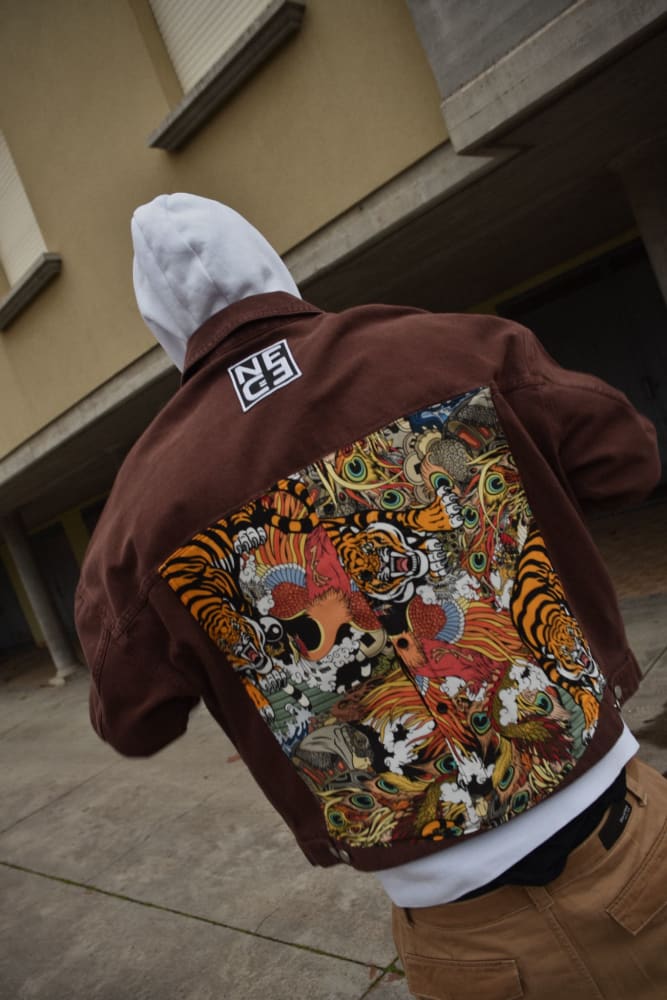 Italy
need.jpg
Need is an Italian designer, born from the desire to escape from the usual scheme and from canons and rules. A mix of curiosity and creativity. The common thread is the passion for adventure and the surprises it holds in store for us; the constant search for new challenges to overcome and grow, seeing style from other horizons and redesigning it. In a standardised world it is right to differentiate ourselves, we are unique as these garments are unique, don't go unnoticed and become part of the "need" community. Each garment is a unique piece with the possibility of being reproduced in a similar way but never the same. The pieces are studied and designed for all those who want to stand out.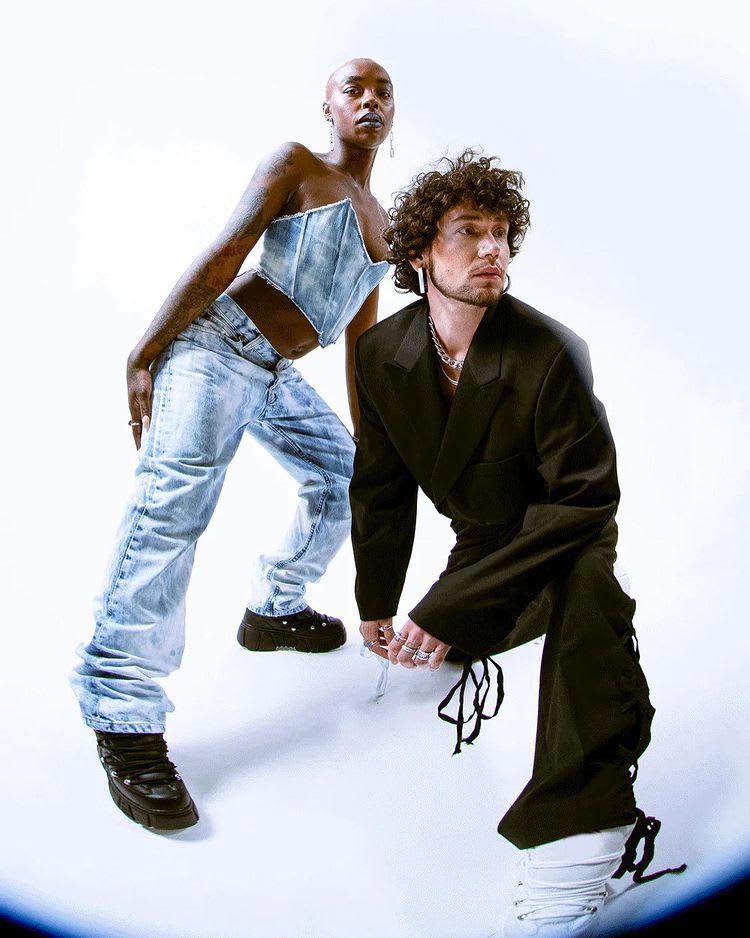 Spain
NENA Barcelona
I always loved buying second hand from a young age and experimented with upcycling pieces to develop my own style. It felt natural, when I became commercial director in discount fashion, to pursue sustainable solutions for collections. 'Fast fashion's' focus on quantity and price, however, frustrated me as this always superseded true sustainability. Inspired by the creative souls of Barcelona, I left my life in Holland to pursue my passion project. To use my creativity for good. To creative beautifully crafted pieces, that are sustainable and celebrate true individuality. In January 2022 Nena was born. Slow fashion with a voice behind it. One - to empower you to be the best you with bespoke garments designed around you. And two - upcycling fabrics and clothing to create long lasting items that look after our planet. I use every part of usable fabric -specializing in reconstructing vintage denim, leather and tuxedo. From upcycling belt straps into chokers to creating sleeves from leg openings. I believe everyone's beauty is unique. We shouldn't all look the same. Nena is here to celebrate your individuality. To feel powerful and fearless. I can't wait to share it with you. Nena xx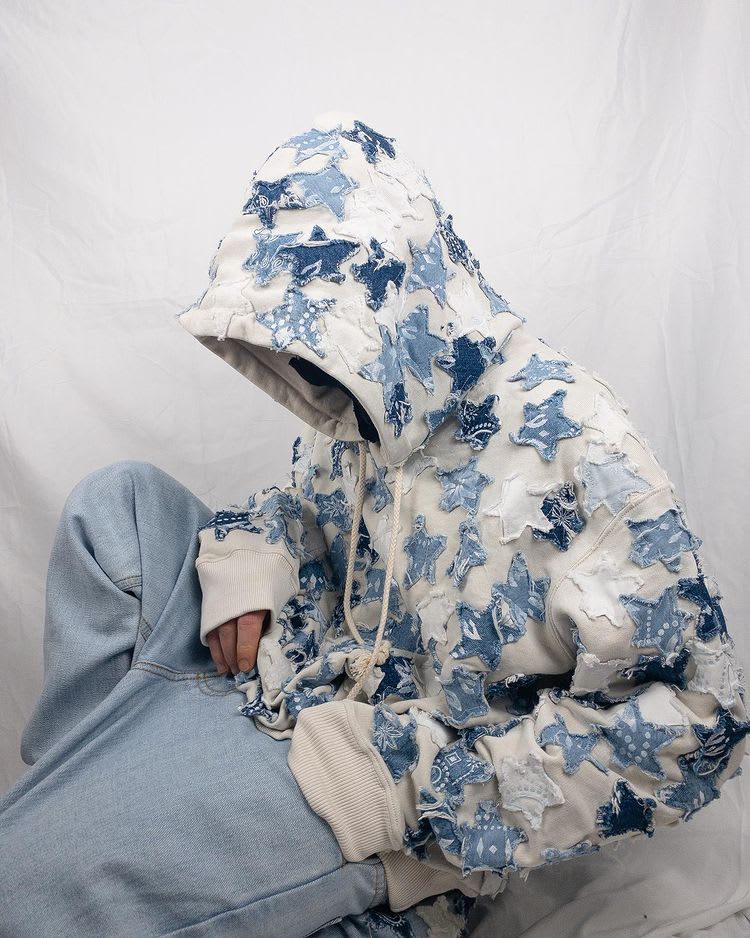 Italy
NTMB Never too much basic
NTMB is an italian collective from Naples working on handmade customization and crafting of garments. The acronym NTMB, NEVER TOO MUCH BASIC, it has been chosen for the principle that clothes should have recognizable features, breaking the usual way and the monotony of the mechanism of the fashion system. The inspiration comes from the underground culture, in particular neapolitan one, mixing all cultural references to "shock" the feelings with a new vestimentary code. NTMB was born in 2014 with homemade customization and rework of some vintage clothes focusing on fabric manipulation, lettering and hand painting, starting from a clear and ongoing research of materials and techniques, involving all the categories of clothing, with a strong focus on denim, that has become one of the main features of the brand. The chase of the concept of uniqueness is always one of our main point, and we explore it in capsules or special pieces for editorials and celebs, reassembling vintage garments and recycled fabrics.
United Kingdom
Olli Hull
Olli Hull is a London based artist and designer. Olli navigates the space between fashion and art, romance and punk, old and new. Through the process of up-cycling old garments and fabrics, Olli creates clothes that are individual pieces of wearable art. Each item is hand painted with a visual language that explores the experience of being different in an indifferent world.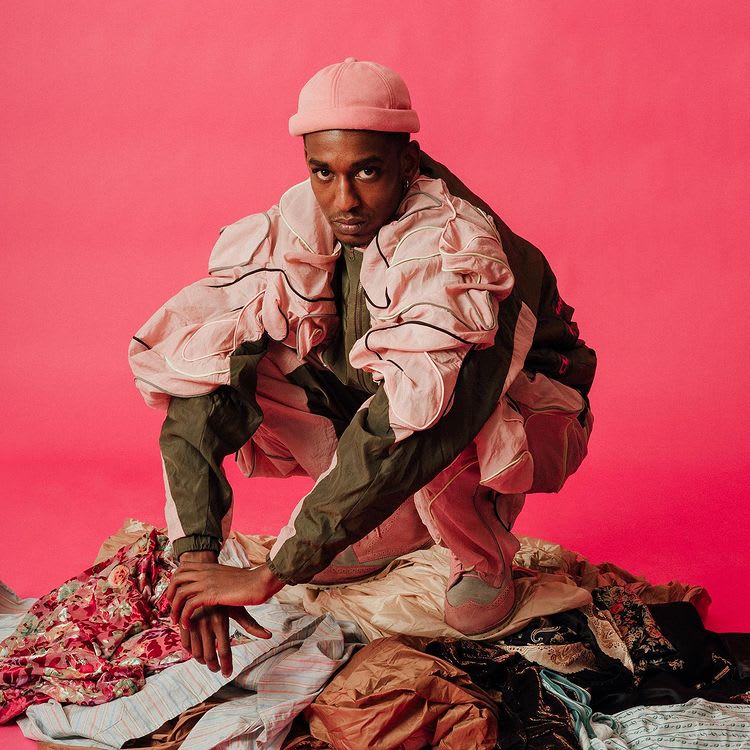 Denmark
OUR SHIFT
OUR SHIFT is a pioneering activist fashion brand based in Copenhagen, Denmark. With a mission to shift the fashion landscape, the brand offers ethical clothing reflecting sustainable principles and challenges overconsumption. They upcycle deadstock and abandoned fabrics with their innovative technique preventing clothes from going to landfills or being burnt. OUR SHIFT transforms unconventional materials and repurposes luxury fabrics to create unique and bold styles. The brand is best recognized for giving new purpose to abandoned festival tents, which serve as the base for their creations. They are building a community of fashion firefighters shifting the fashion world into a better one.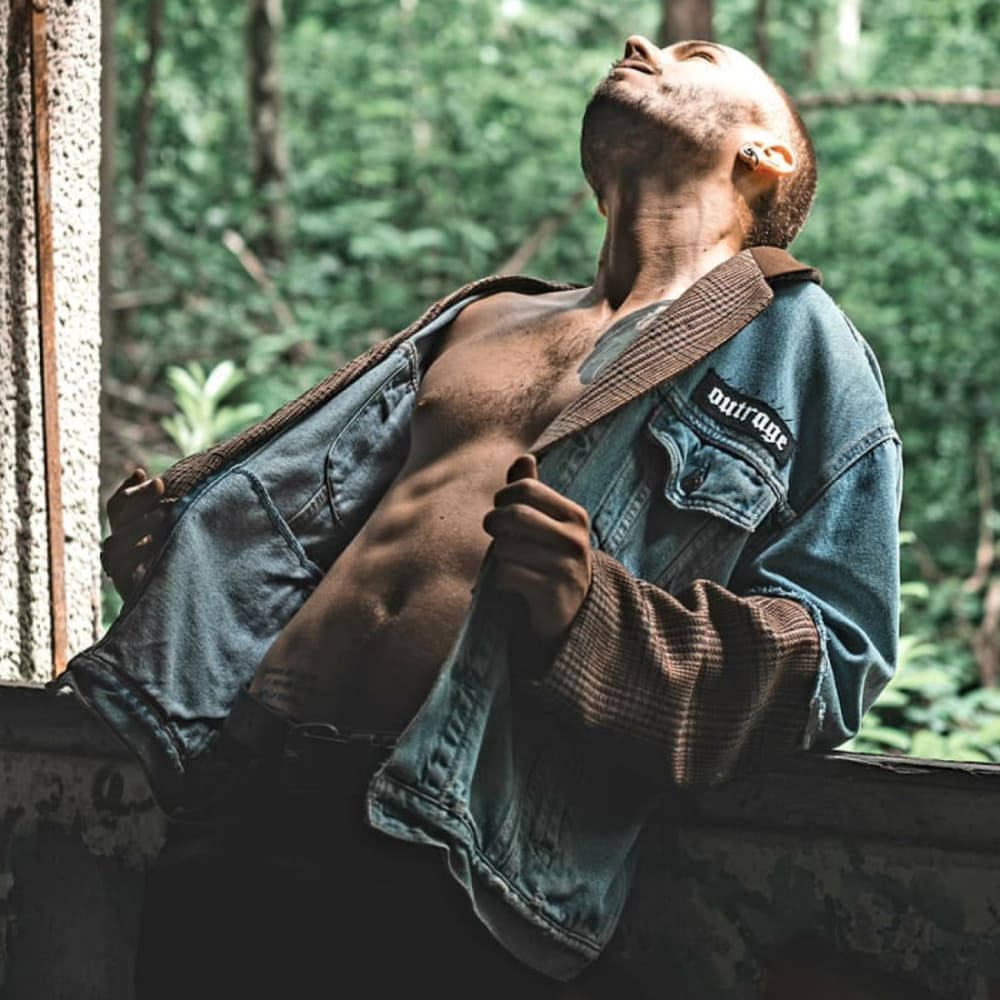 France
Outrage Paris
The works of this French Upcycling streetwear brand are characterized by creative cut and sewn combinations coming in the form of cascading rings of denim, destroyed double hoodies, or split color jacket among many other? The works range from sharp organized designs in muted colorways to spiderwebs of fractured fabric sewn together with bright shocks of color each captivating in their own respect. For Outrage Paris the decision to begin creating clothing was driven by a simple notion: the desire to be able to create when the spark of creativity lights within them. The brand finds inspiration in the streets and harbours a deep love for underground cultures, raves and the very people of their city Paris.
United Kingdom
PATIENT Z
Patient Z is a woman-owned independent brand based in London. Its designs are rooted in Post- Soviet Russian heritage, merging the worlds of punk fashion, art and cultural exploration. Bringing together high quality with individuality, the brand uses a variety of upcycling techniques to deliver carefully crafted premium garments designed to make a stand and to be fully sustainable.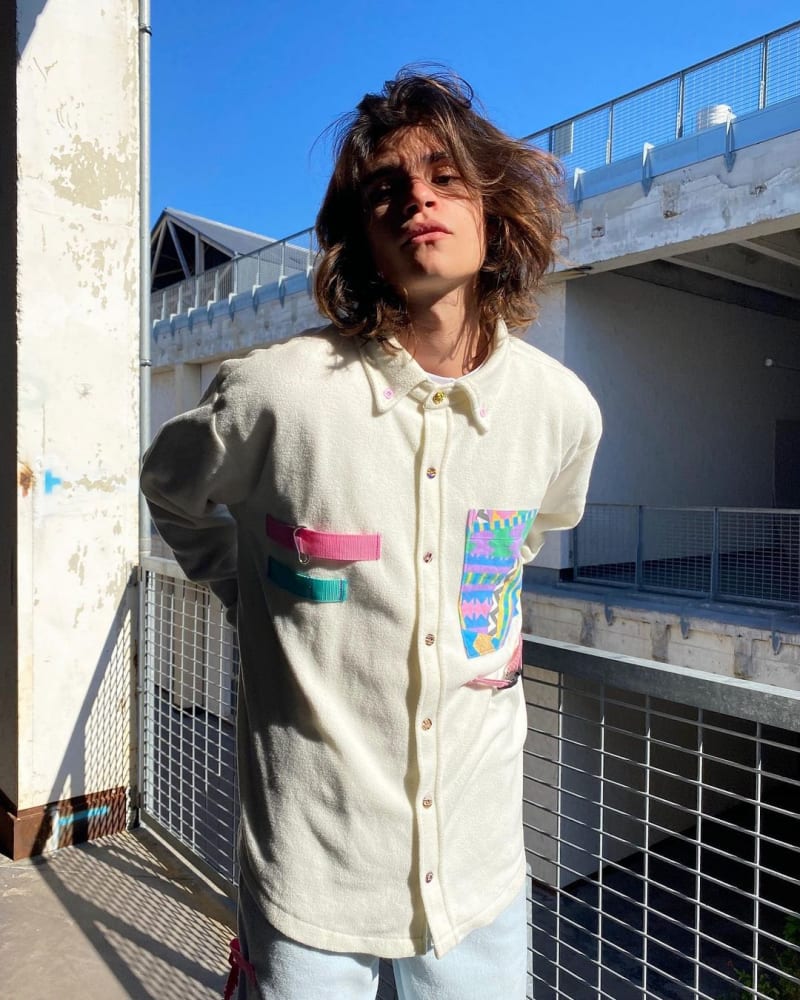 France
polère
Polère is an upcycling brand born in Montreal but made in France since 2020. It mostly uses upcycled fleece to make its collections with 80s / 90s influences. Everything is handcrafted in France.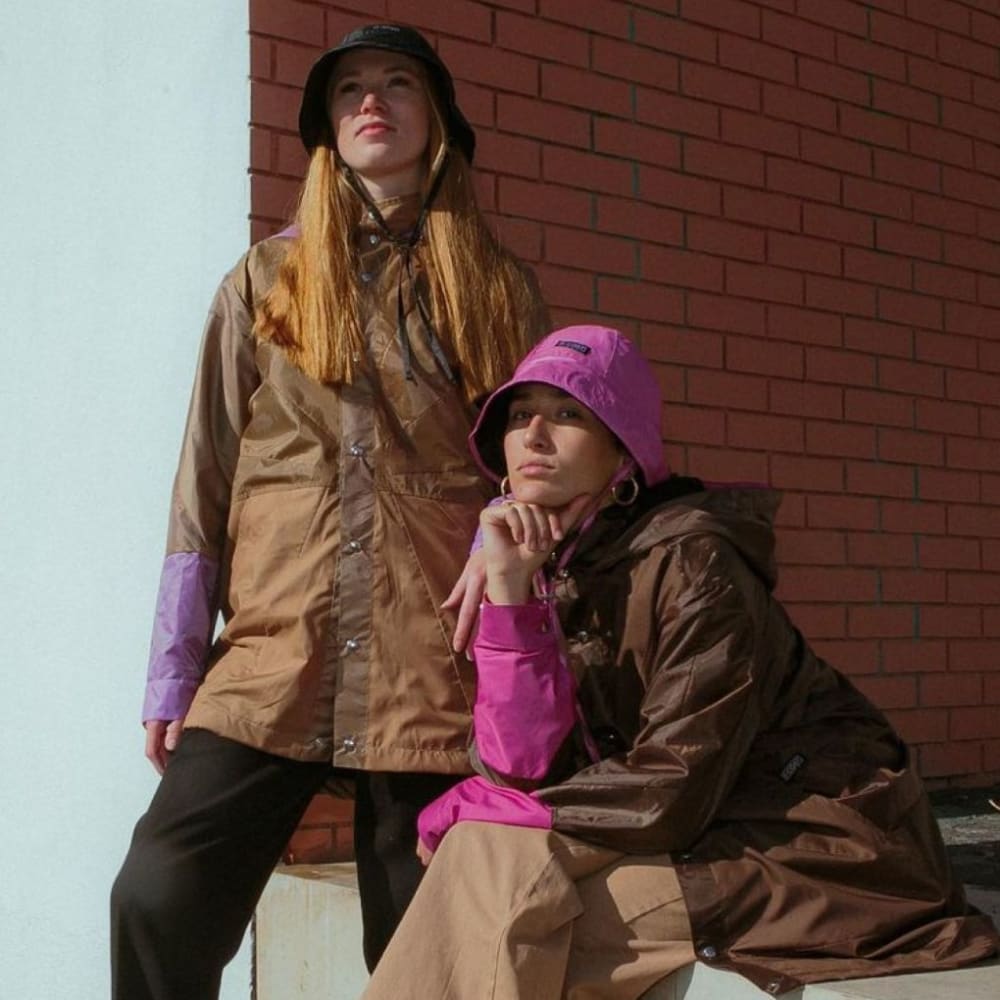 Portugal
R-Coat
R-Coat is a community-based fashion brand that reduces waste. They turn broken umbrellas – collected by their Umbrella Heroes – into jackets and accessories designed and handmade in Portugal for people who want to wear stylish garments while reducing their environmental footprint. Together, we contribute to a more sustainable, ethical and fair type of fashion.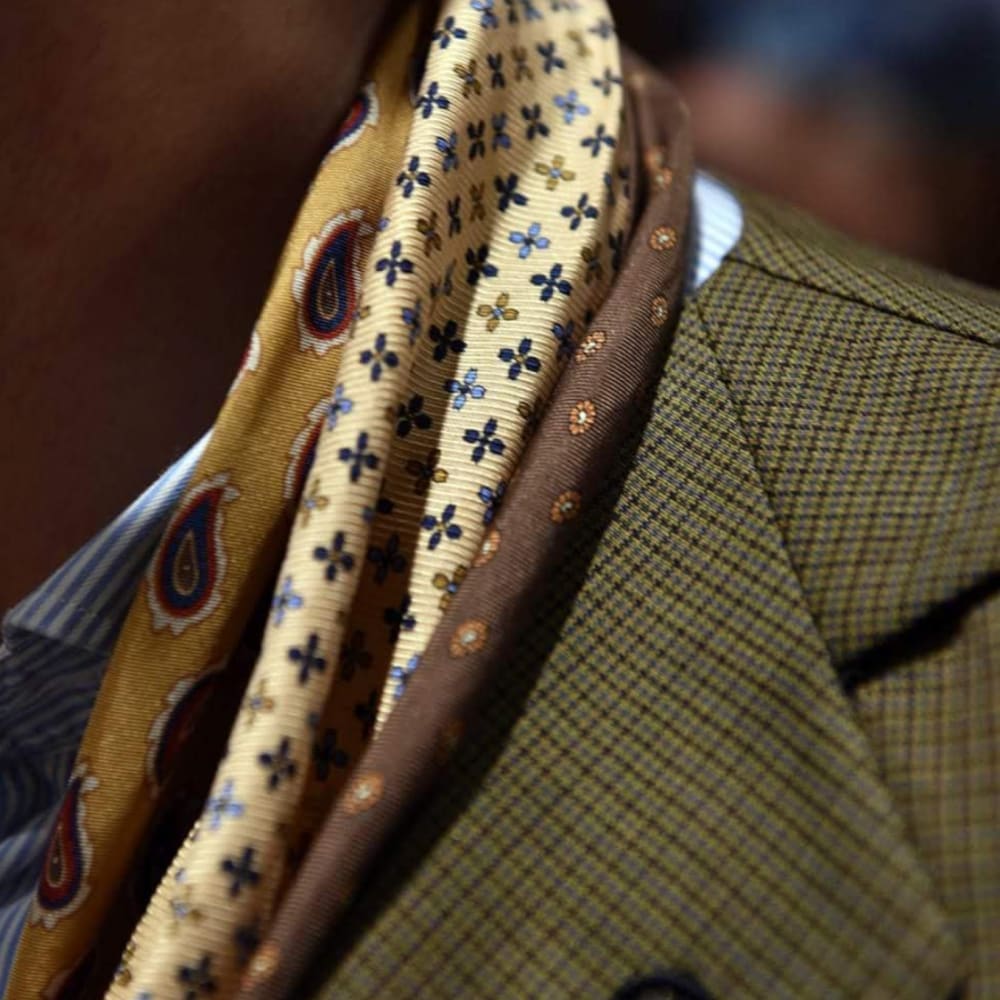 Italy
RAMOSALSO
Ramosalso is a an Italian atelier based in Venice. Everything, from conception to production, is handmade in their atelier. The gratification received from craftmanship and manual work is higly valued in Ramosalso works. The high quality materials used (like ties) are elaborated in a creative and atemporal role, making them shine of a deep classical beauty, just like a Venitian Carnival.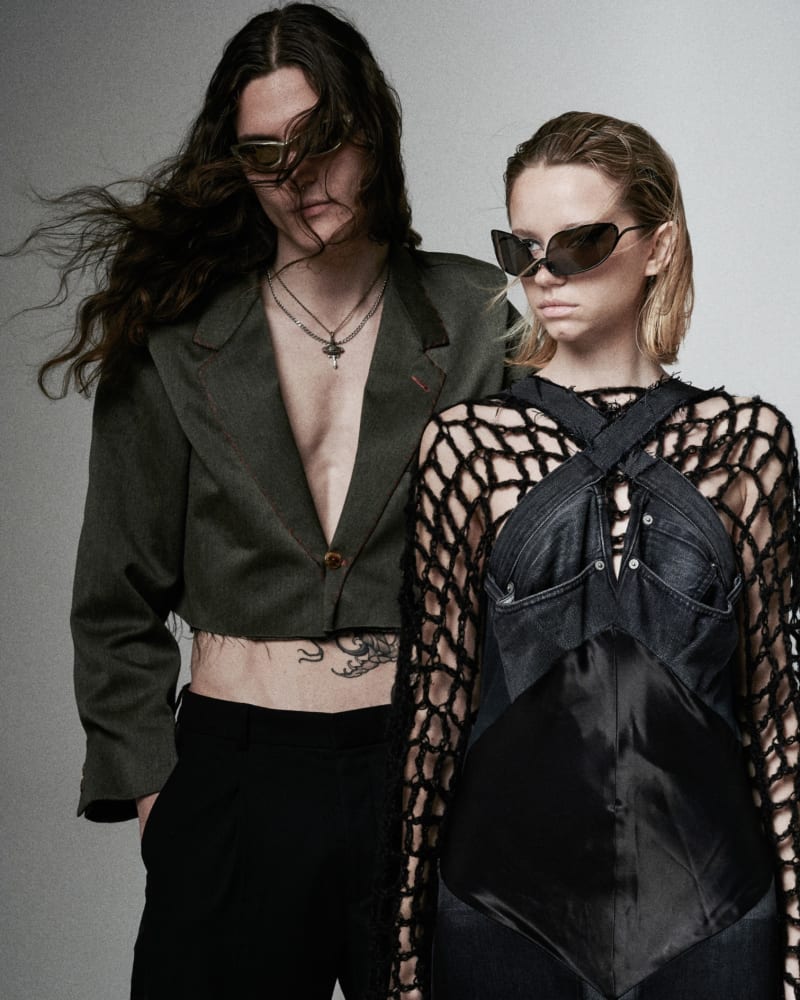 Italy
REAREA
REAREA talks about the future and necessity, it is a conscious dream. REAREA is a path that introduces a new modus operandi into the fashion industry, through the study of zero-waste pattern cutting and the reuse of existing garments. The "futurism of fashion" has begun, now, in an era faster than ever, the future of fashion is bound by the environmental factor and REAREA is a small avant-garde that reconnects together themes of the past, such as the tradition of not throwing anything away, with the concept of "hic et nunc" addressing a theme that will be central soon. Our being is constantly pushed by dynamism and progress, it stops only to admire the sublime and the authentic. REAREA is a space where opposites collide in which everything regenerates and takes on new life.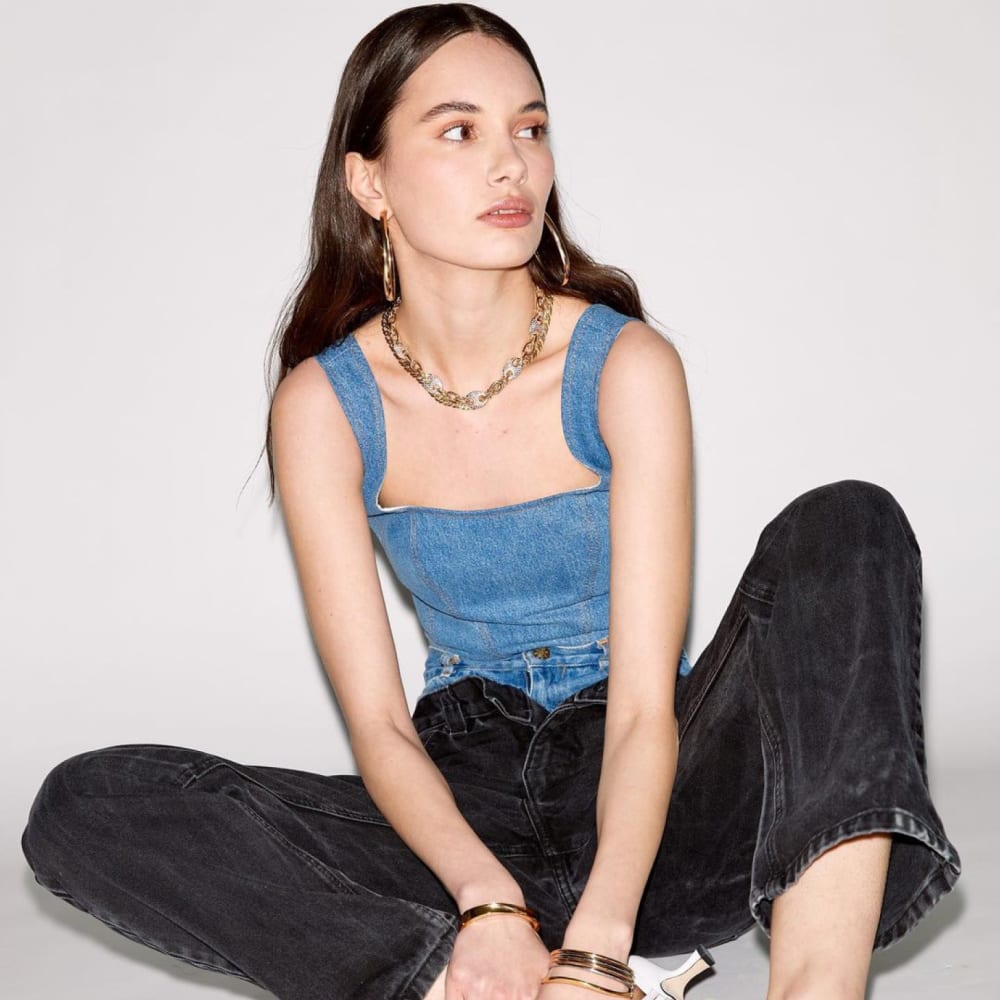 Romania
RECUPERER
Created in 2020 by the designer Silvia Cristescu, RÉCUPÉRER designs beautiful new clothing, mostly using post-consumer upcycled jeans and deadstock fabrics. After working in fashion as a Fashion Stylist for over 7 years, Silvia understood the necessity of producing and consuming fashion in a responsible way. RÉCUPÉRER aims to bring to the consumer fashionable, feminine clothing that is manufactured in a conscious way and that is designed to be worn and cherished for many more years from now on.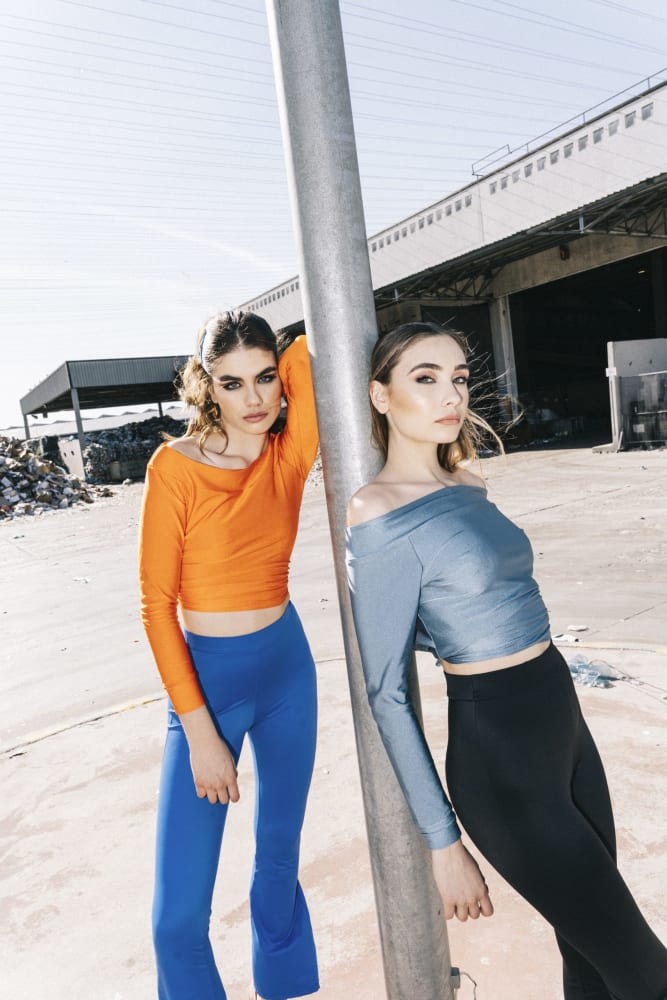 Italy
ReNata - futurewear
ReNata, Athleisure's Made in Italy brand, bases its philosophy on the continuous search for a perfect balance between Sustainability and Versatility. All the garments are "Reborn" from the recycling of plastic and other discarded materials; designed to enhance feminine shapes and curves, following essential and minimal lines.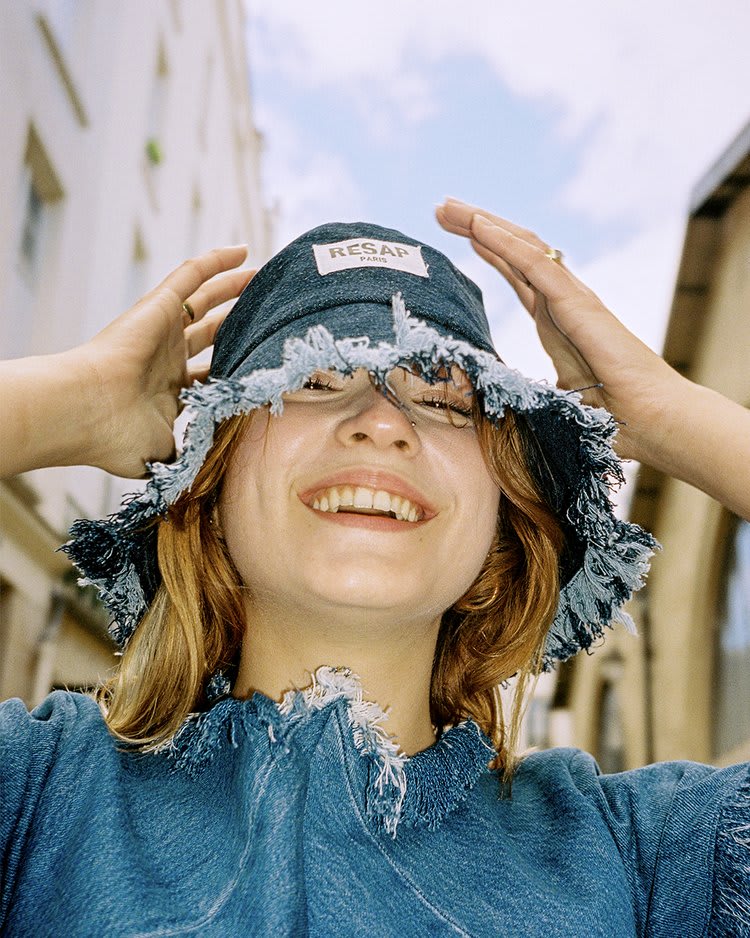 France
RESAP Paris
RESAP Paris is an upcycling house based in Paris, born in 2019. This young brand is rapidly becoming a reference in the young Parisian upcycling ecosystem with its active participation among inclusiveness and its light designs. It is specialized in the creative development of patchwork among different creations. All its products are available from in different sizes and can be made on-demand. All products are Made in Paris (with Love).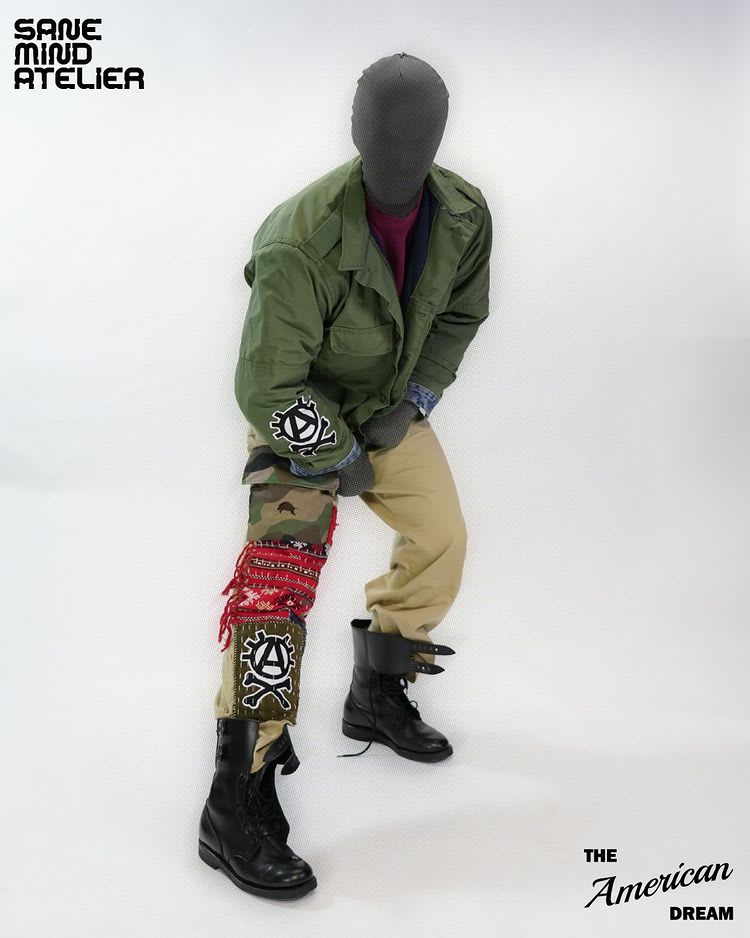 Belgium
Sane Mind Atelier
A Belgian brand that brings authenticity by creating handmade & deconstructed clothes. SMA plays with the typical Americana look to create interesting pieces that are meant to last. Its first collection 'The American Dream' it's a merciless portrait of the American Society, transmitted through the reflection of a broken mirror. All the imaginary symbols and idols connected to the US society are scattered on upcycling clothes. The first collection of this young designer, it's a fashionista's disenchanted portrait of the Post-Trumpian America.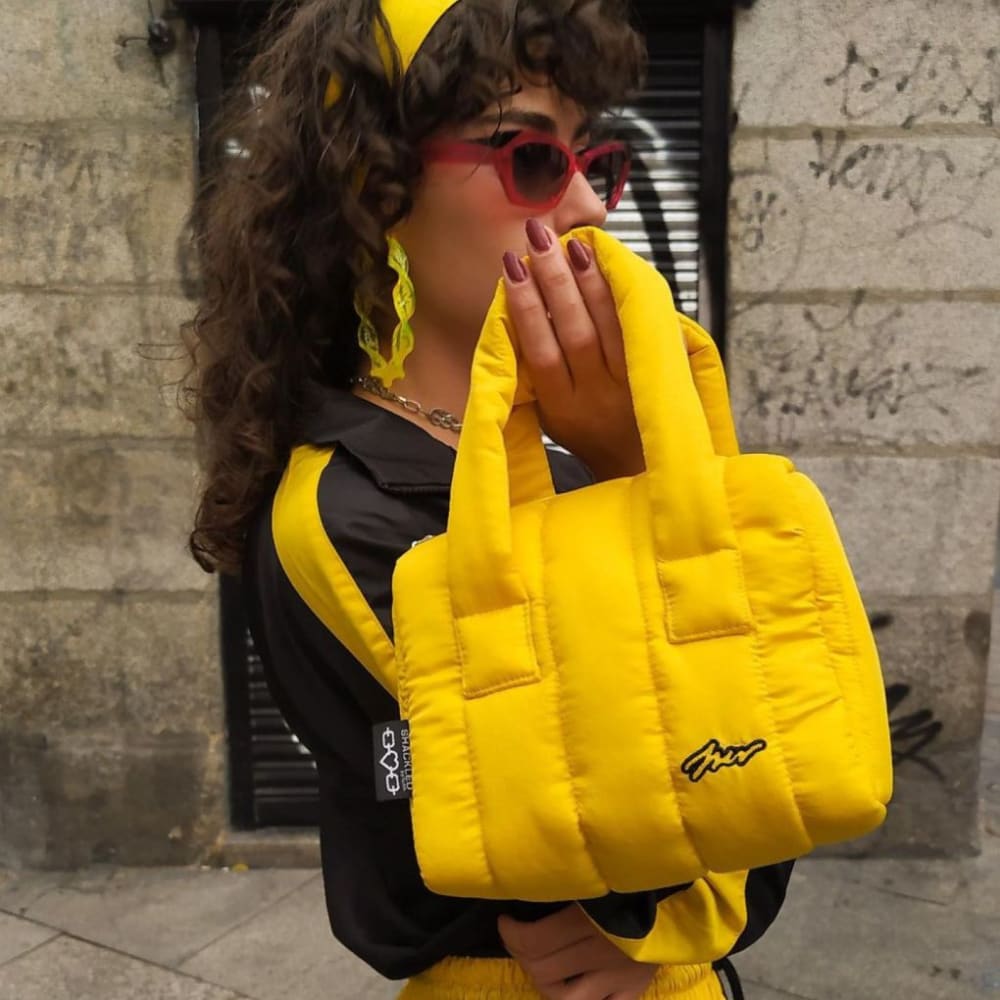 Spain
SHACKLED BY LUMN
Shackled by lumn is a spanish upcycling brand of clothes and accessories. Everything is handmade. It bets on the mixtture of crafts and trends to create modern products with artisan techniques, fleeing fast-fashion processes. In many cases these products are unique and unrepeatable, reworking high quality vintage streetwear clothes. Everything is zero waste, as upcycling techniques are used all along the value chain.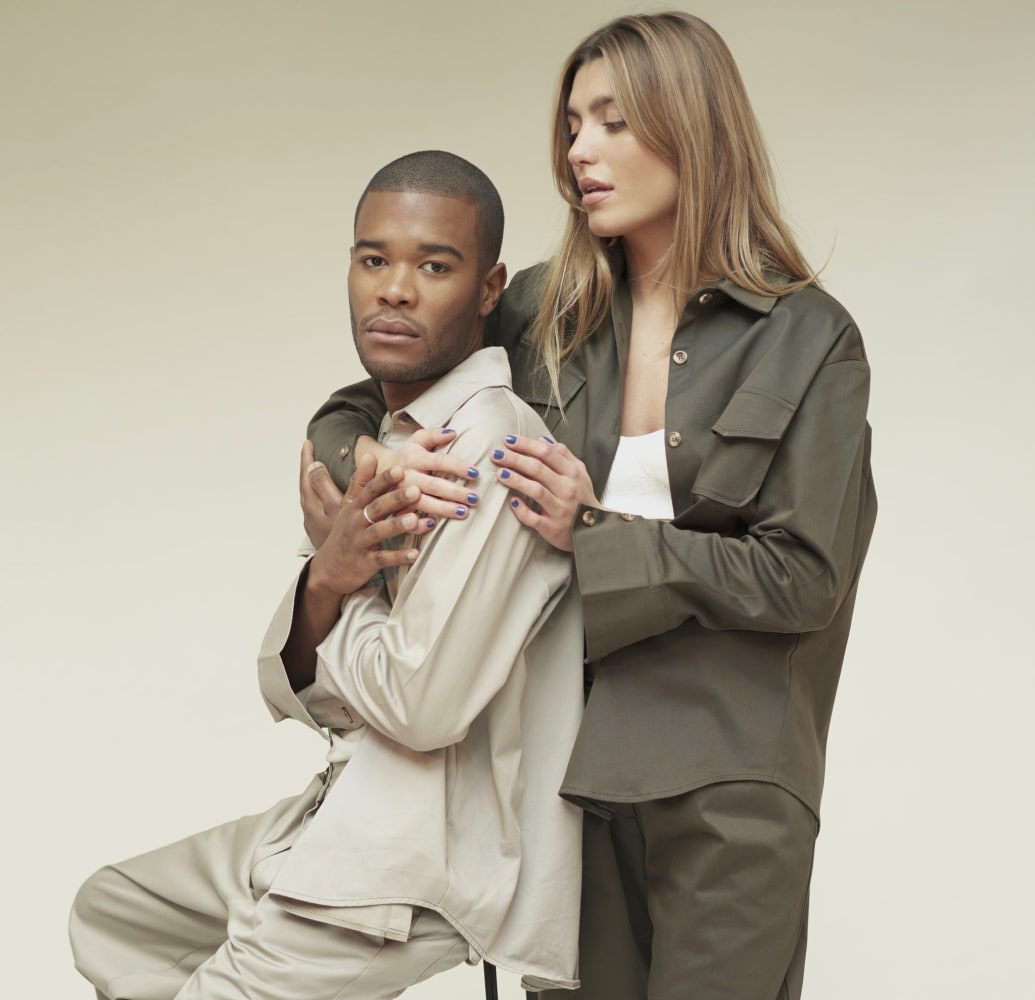 France
TABBATA PARIS
TABBATA is a Parisian brand born from the fusion between French Elegance and Korean Modernity. Its iconic ensemble, Anny, is strongly inspired by the "Hanbok", a traditional Korean garment, recognizable by its oversized straight cut and its minimalist, frozen look. The brand offers a collection produced from fabric scraps in order to limit its environmental impact. The business model is based on pre-ordering in order to avoid overproduction and limit losses.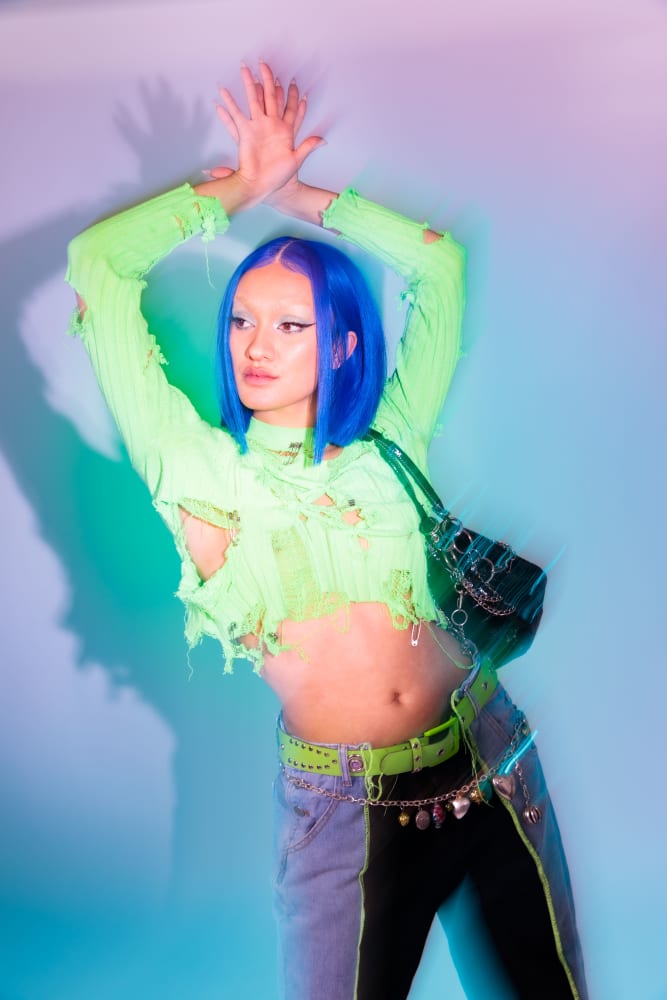 Germany
tHERAPY Recycle & Exorcise
THERAPY Recycle and Exorcise is a German-based and migrant-female run upcycling brand and project. It was s born in Berlin in 2012, and it is run by two sisters separated by the Atlantic Ocean and re-united by this passion, Paula and Mariángeles Aguirre. We are based in Berlin, Germany and Cordoba, Argentina. They self-portrait as constructive fashion critics, makers and educators. Re-thinking and re-making fashion are their main principles. Deeply roothed in the Berlin upcycling scene, their pieces have a strong clubwear vibe, that makes them must-have creations for techno parties and festival.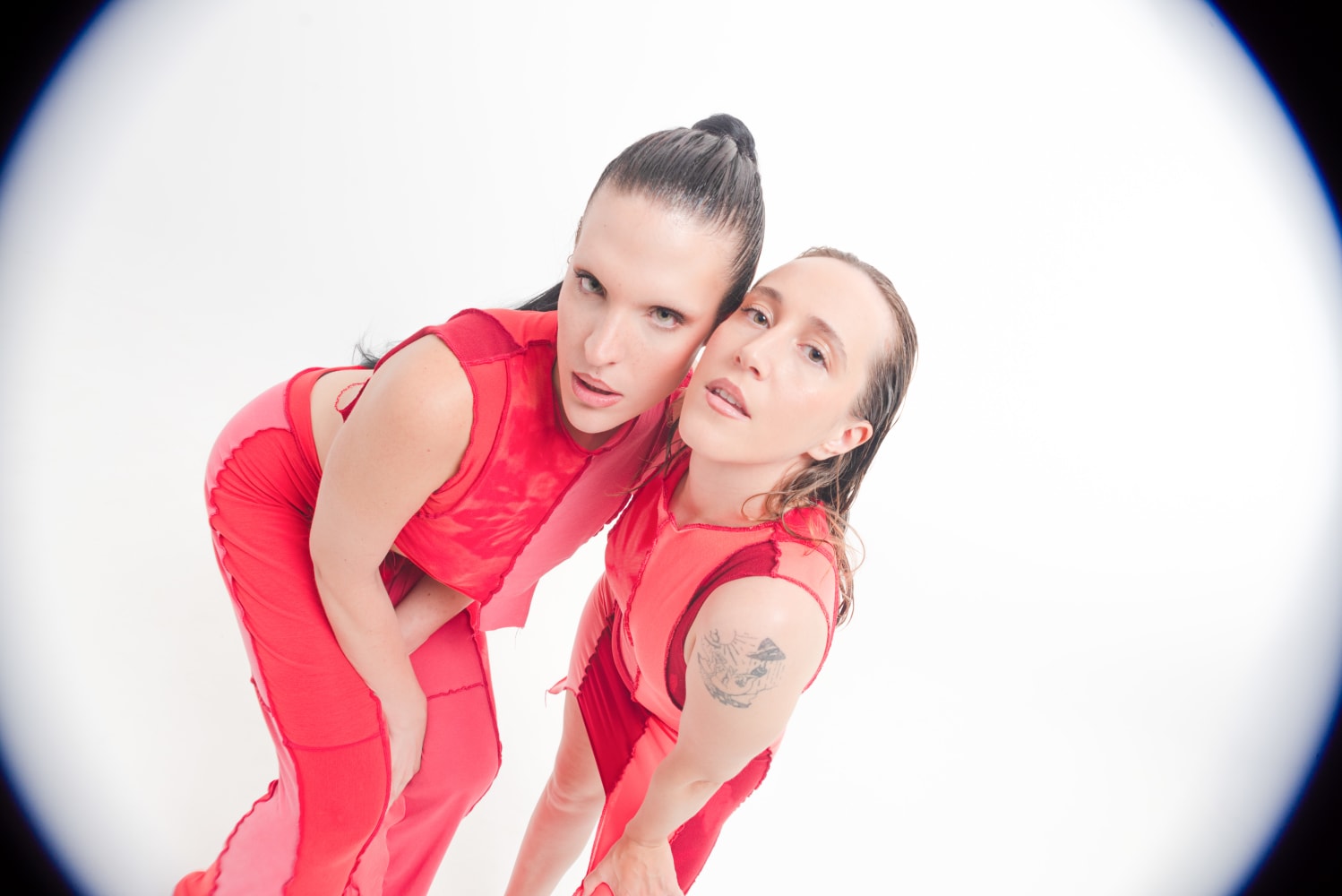 Spain
TQ Studio
Fashion is a universe of infinite possibilities, and TQ Studio believes that all of them could be reinvented from a more sustainable point of view. Functionality and practicality artistic expression Experimentation. TQ brings a new low waste philosophy to fashion production. Everything is handmade in Valencia.
Germany
UTI EXI
UTI EXI is a Berlin-based sustainable fashion label with focus on upcycling and reworking clothes. The name means 'use the existing' (lat. uti existentium) and stands for the company's mission: reduce, reuse, recycle! The one-of-a-kind-pieces are made from at least 95 % existing and reclaimed materials. Everything is designed and handmade in their studio in Berlin.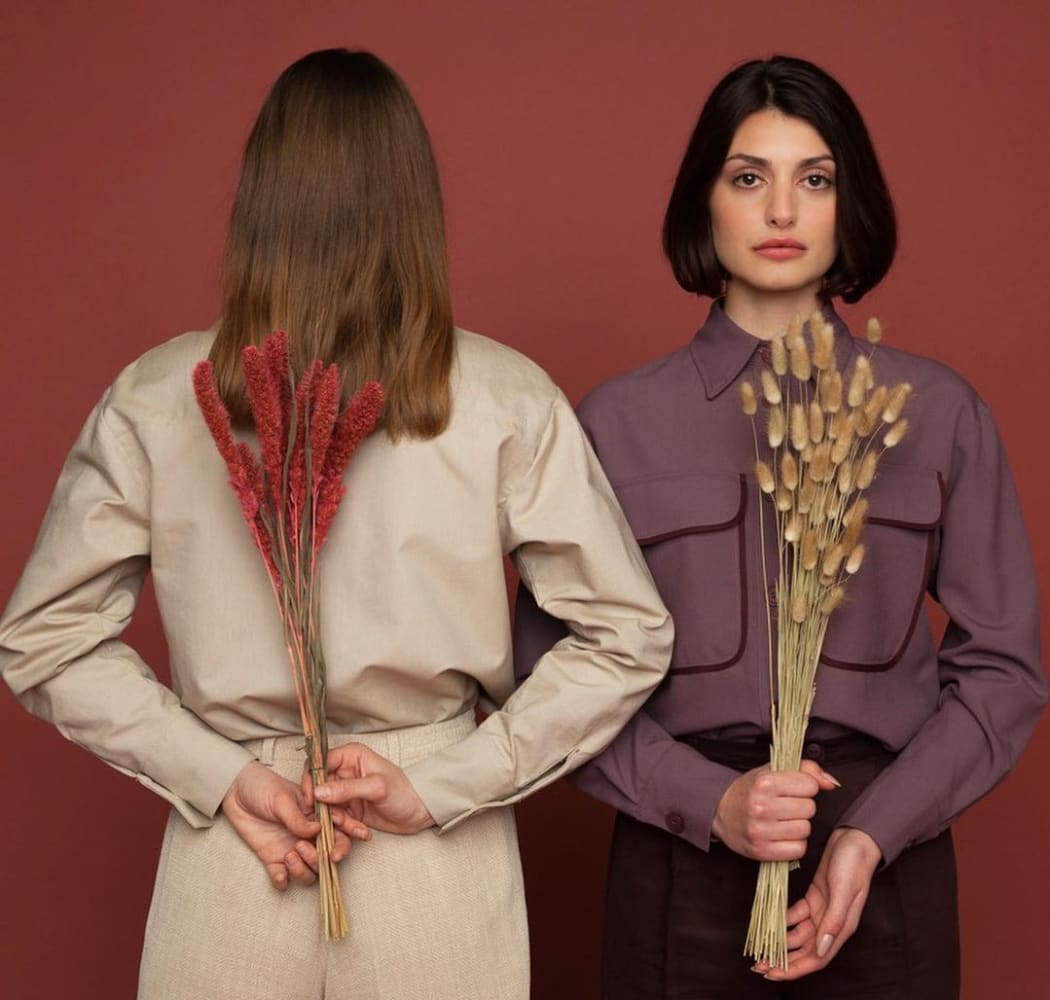 France
Vedette
Vedette's retro-inspired and elaborate designs are imagined and prototyped in Paris and manufactured in France in a transparent manner in human-sized factories. In order to limit the impact of production on the environment, 85% of the brand first collection is made from stocks of dormant fabrics from the great Parisian houses; textured cotton from Louis Vuitton, white Viscose from Céline, black silk from Givenchy, linen from Kenzo, printed silk from Vanessa Bruno...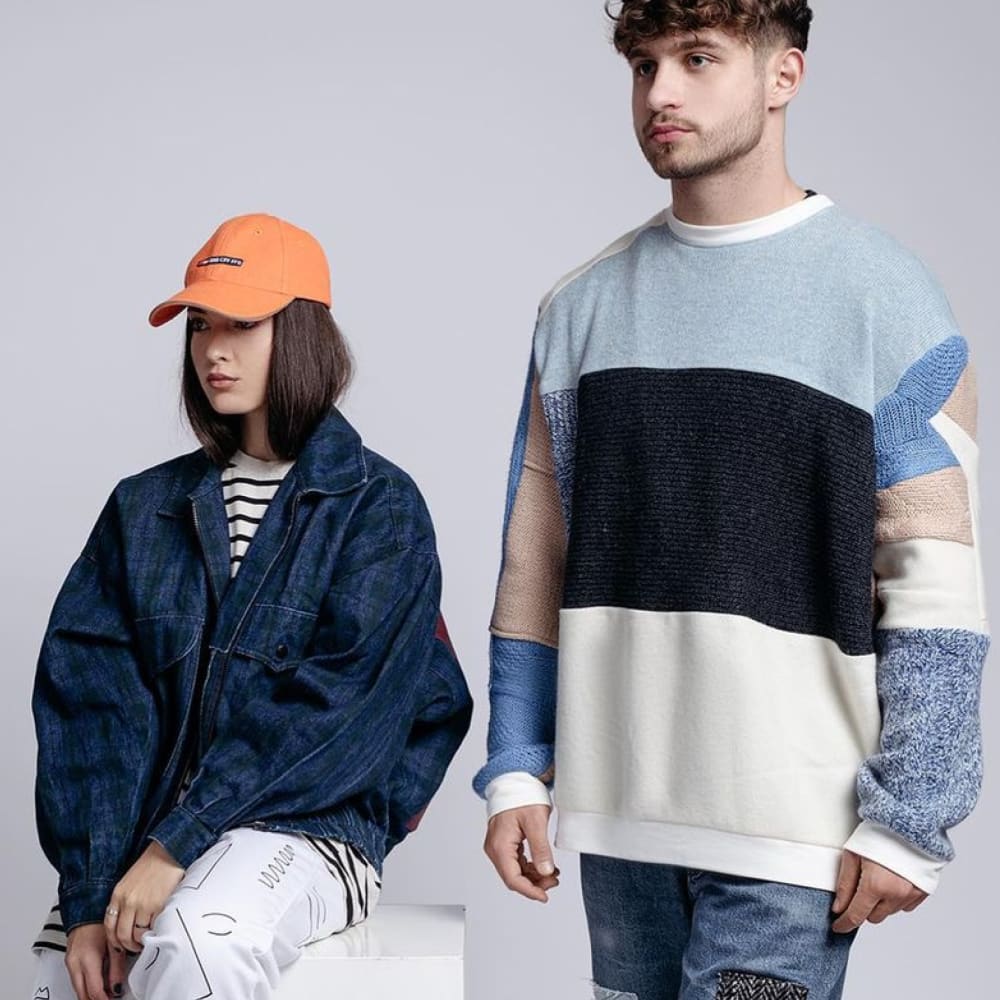 Romania
VELEMENTS
"Born Again Clothing". Velements is an upcycling minimalist brand from Romania. One of the most talented in the promising Eastern Europe Upcycling scene, this brand propose simple yet refined and qualitative upcycling designs
France
WIORI PARIS
WIORI PARIS is an upcycling brand created in Paris. Coming from the Parisian suburbs, all their designs present a strong streetwear influence. Perfect for every occasion, from casual to more formal ones.