New season, new beginnings. The arrival of spring brings with it the desire for change and rebirth. It's time to renew our wardrobe too! A season full of colours and eco-sustainability.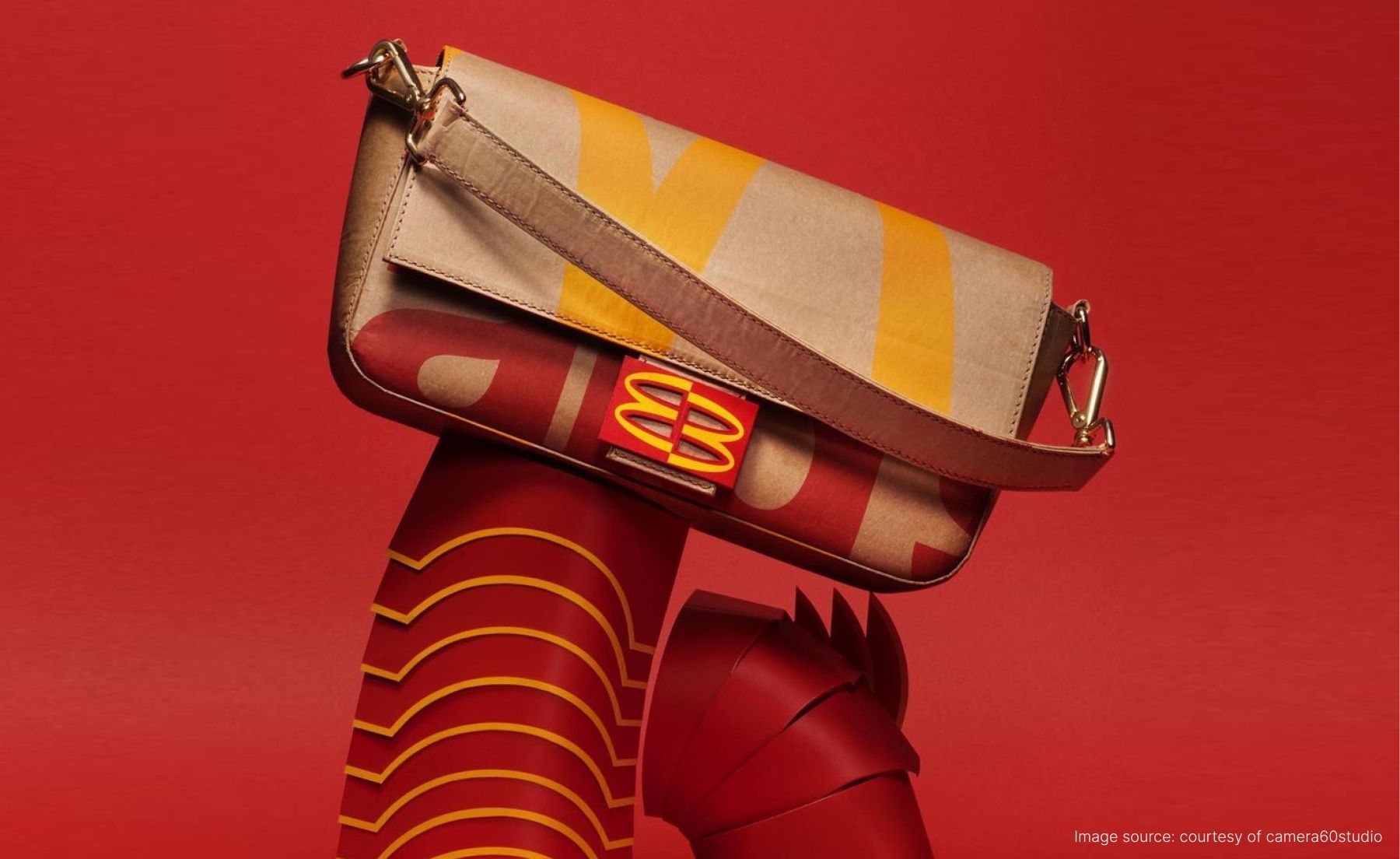 Trendy, green and zero impact items for a fresh spring style. The bag is the perfect accessory to give new energy to all your outfits, and for this spring-summer 2022 Revibe has chosen 5 must-have bags for you! From denim to bright colours: all you have to do is choose your favourite model!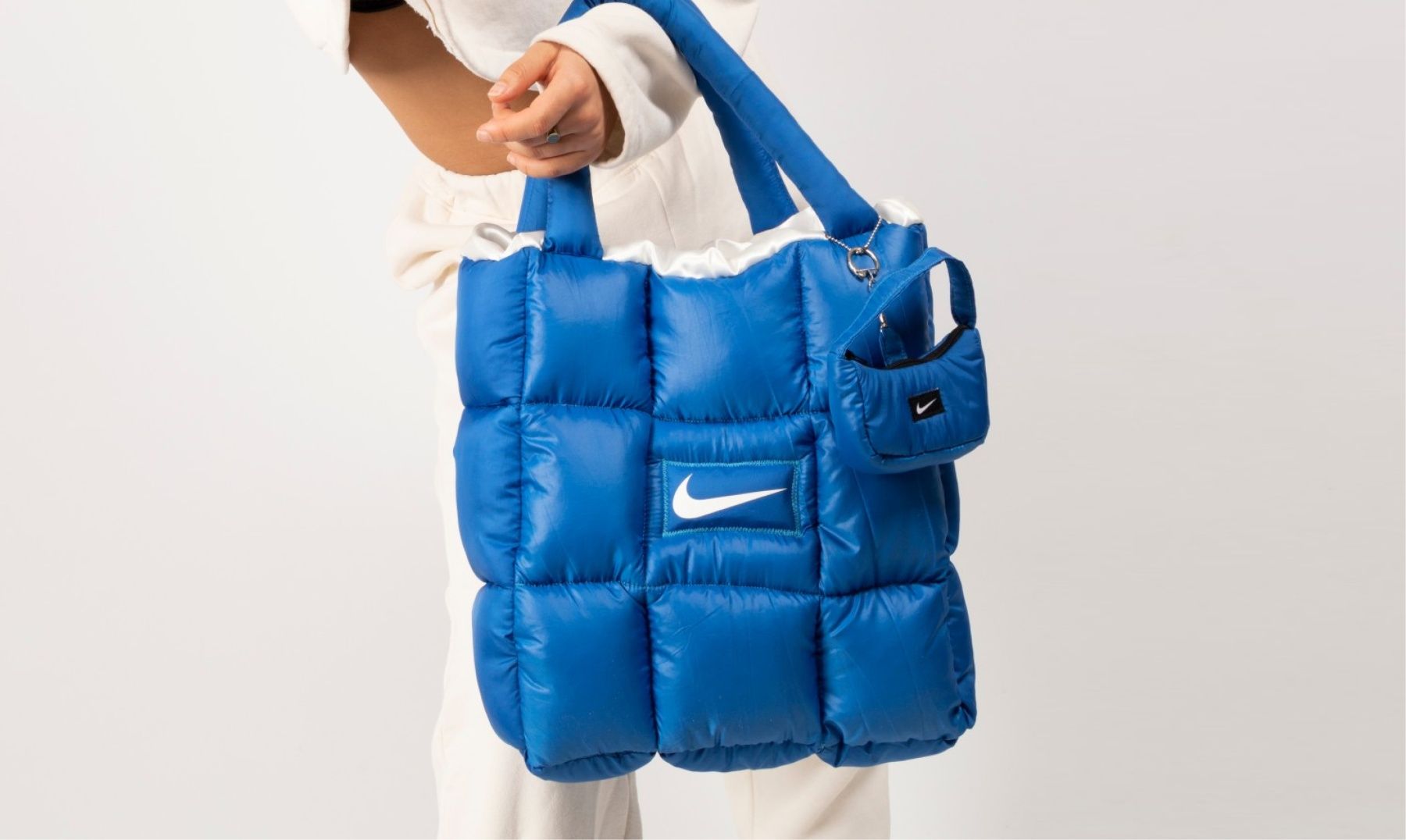 Soft, super-coloured and customisable: the Puffy bag is the right choice for a "sporty and chic" style. The designer, Saint Muze, reuses vintage t-shirts and streetwear sweatshirts to create colourful pillow bags perfect for the spring season. This gusseted bag is perfect for those who always carry everything and don't want to forget anything, as there is enough space for all your belongings. If you like the idea of choosing and customising your own puffy bag you can start customising hitting the link here.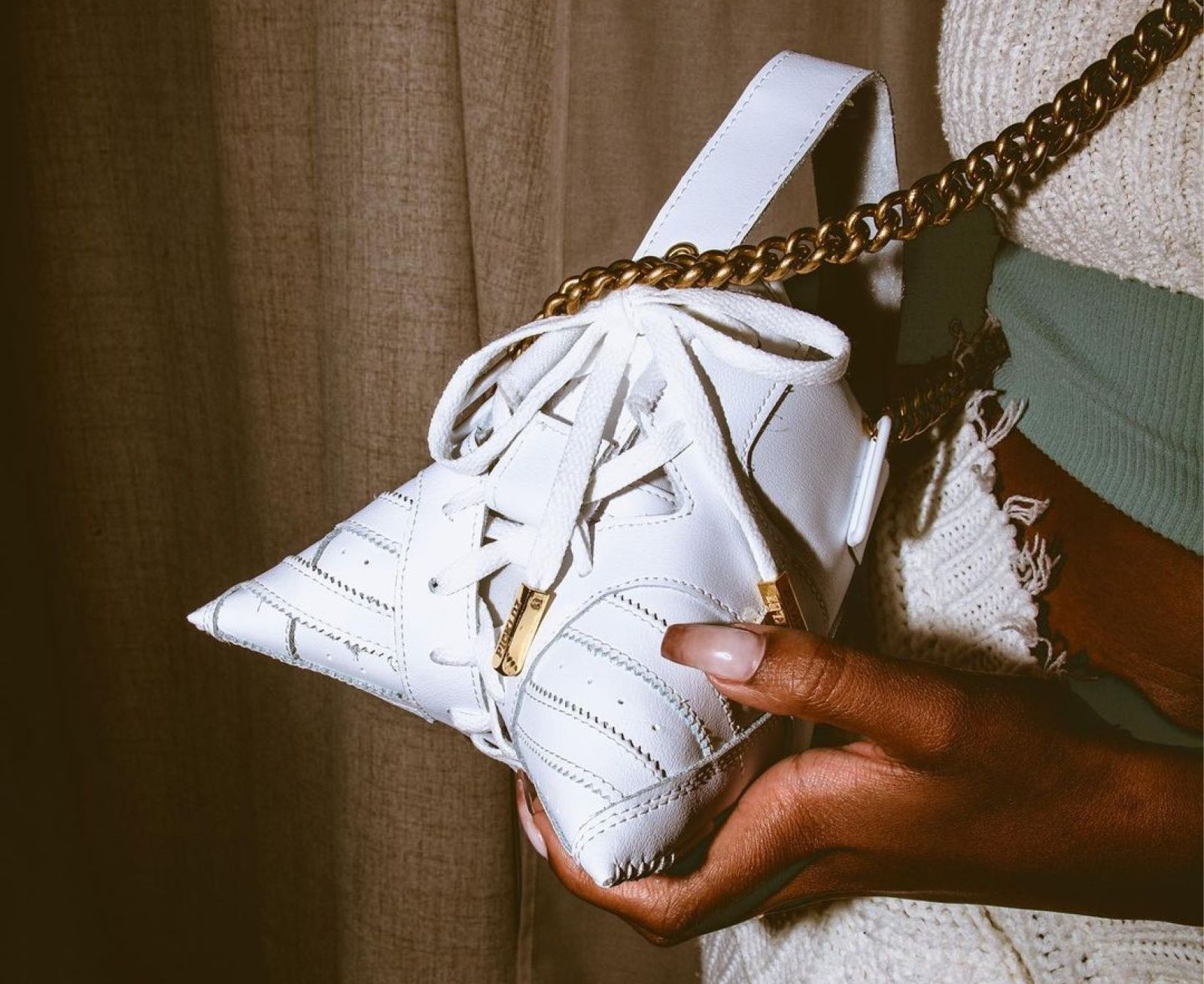 Your favourite trainers become the perfect accessory for your looks! The highly sought-after "Nike Dunk High Ambush Active" takes on a new life and becomes a trendy bag with a gold shoulder strap and details that make it perfect for day and evening outfits. If you're a trainer lover, A3 Studio's bags are just what you need! Your favourite shoes become a hype bag and, why not, a design object that completes your home decor!
LUXURY REWORKED BAG BY BABY REWORK PARIS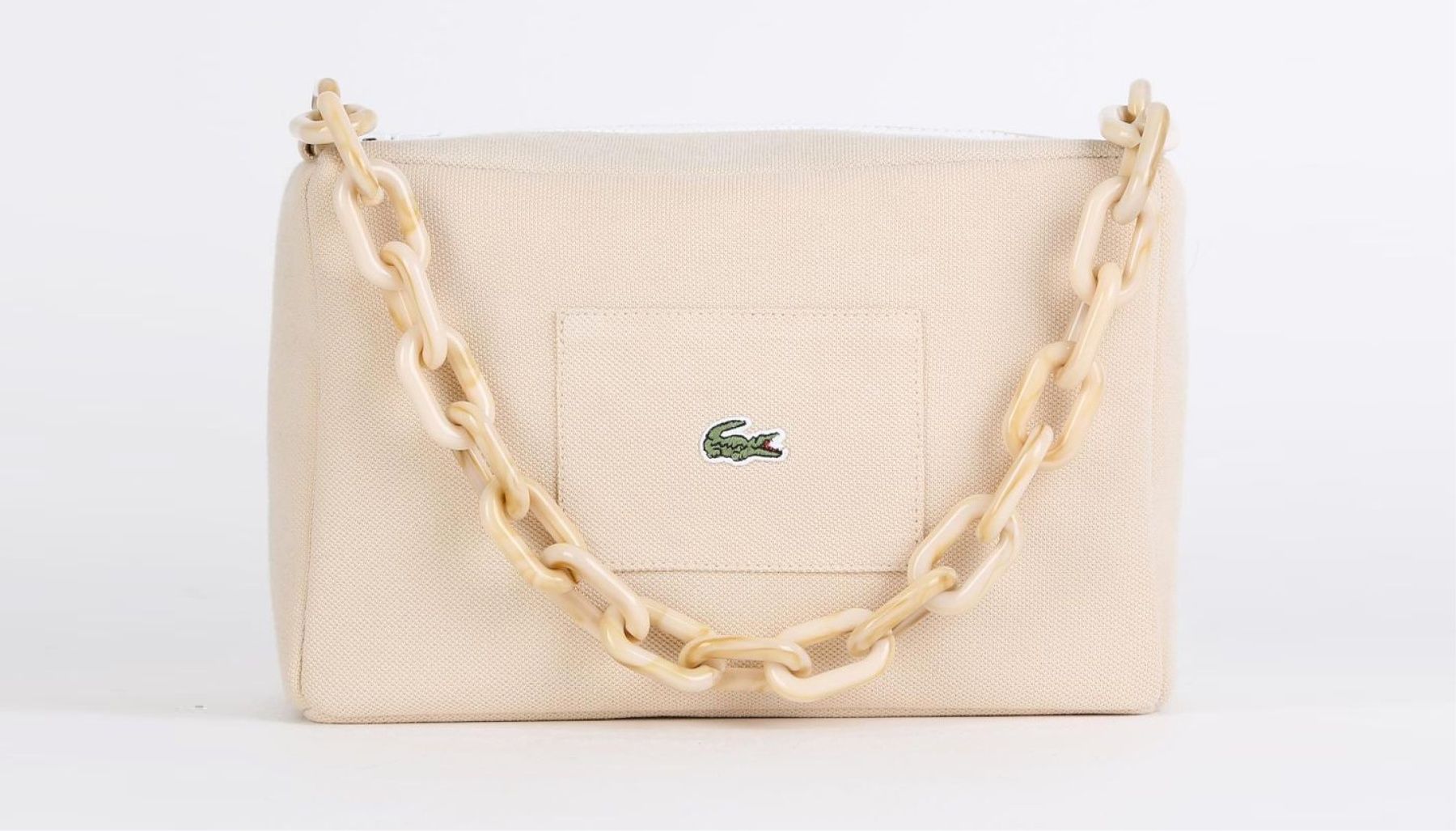 For luxury lovers who like to keep their most popular pieces, Revibe has come up with Baby Rework's upcycled bags. The brand uses old, worn-out clothes from luxury brands and reinvents their nature by turning them into fantastic, timeless accessories. One example is the Creamy Baby bag, made from a Lacoste polo shirt. Its light shades match and personalise your most sophisticated looks. The accessory is strictly ton sur ton: the bag, the chain and the shoulder strap.
DENIM BAG BY INFINIT DENIM
The denim bag is back in fashion, much loved by the younger generation. On the Revibe website there are various models: from the simple handbag to the trendy pouch created with jeans in different shades. Levis jeans become an iconic bag, the "Up Bag", made by Inifinit Denim, to show off with the most streetwear outfits.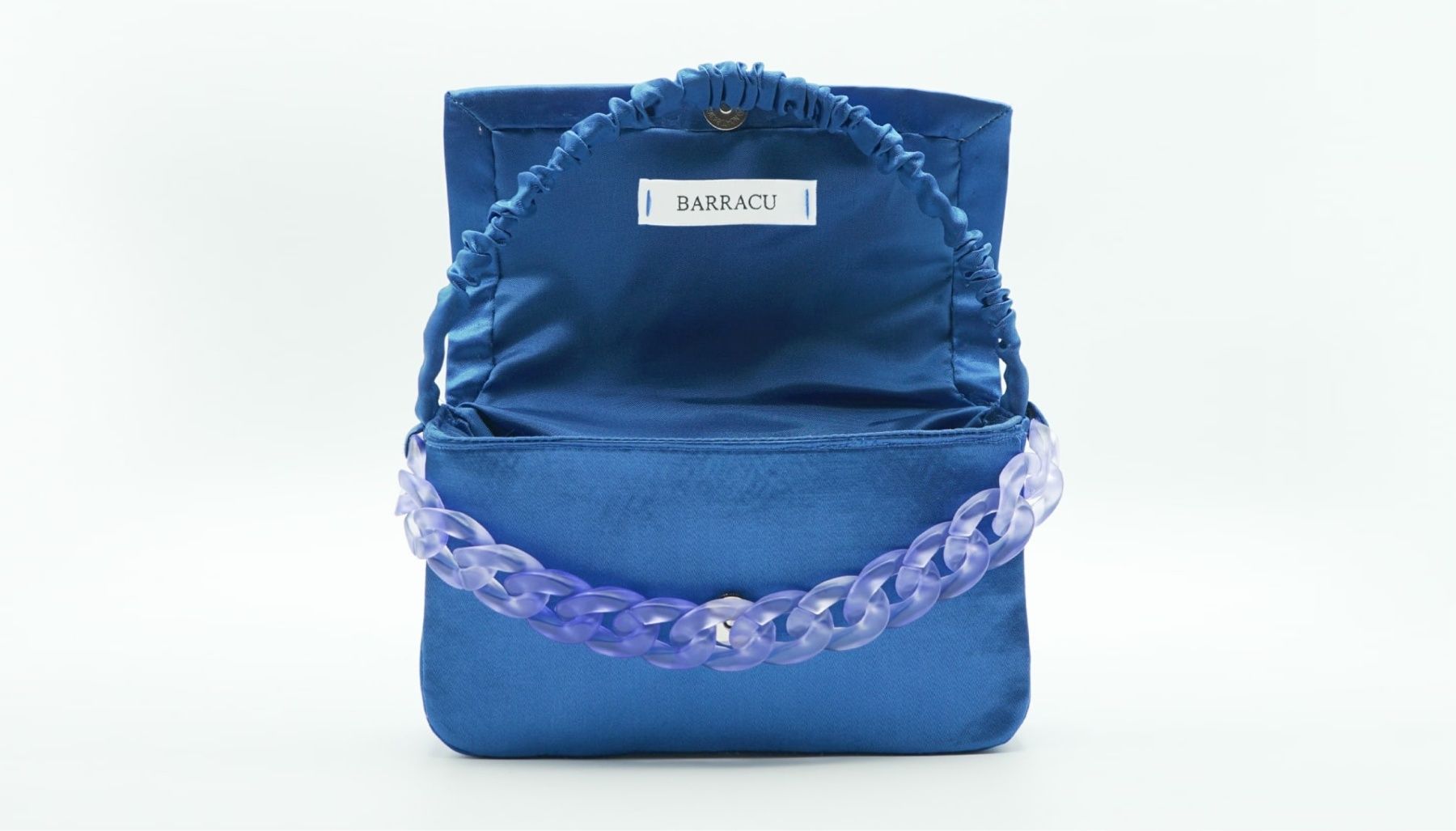 One of the colours of spring-summer 2022? Absolutely blue in all its nuances. The blue Electric Bag by Atelier Barracu recalls the waves of the sea in the wavy lines of the handle and in the blue colour of the bag. The brand, 100% made in Italy, is based on sustainability and offers unique, quality garments, often made with fabrics from private donations or last stock fabric.
These must-have bags will colour your wardrobe and personalize all your looks. Looks that become even more interesting thanks to the uniqueness of these items.
Which of these designs would you like to see in your closet? Leave a comment!