Revibe x Von Dutch
Upcycling Collection
Collaboration
Revibe presents a new upcycling collaboration with Von Dutch, the American iconic brand from 2000s. The collection was presented during Men's Fashion Week 2023 in Paris.
Positive Capsule Collection
For the launch of the new Von Dutch premium product line during Men's Fashion Week 2023, the REVIBE and Von Dutch created a fully upcycling collection with one common objective: create value from unsold inventory without producing new waste. This collaboration joins an impressive portfolio of collaboration for REVIBE, while it marks a first ever for the America player, who is starting top explore the activist side of their brand personality.
Inspired by Vivienne Westwood fashion activism, the Revibe x Von Dutch collection takes its roots in the brand's cultural heritage, with a focus on having a positive impact for people and the planet. It is composed of 81 T-shirts, all imagined and crafted from the Von Dutch Archive deadstock.
As the collection aims to send an optimistic message for the future, each T-shirt has been patched and printed with uplifting slogans that promote empathy, kindness and mindfulness - a nice reminder in these times of climate crisis.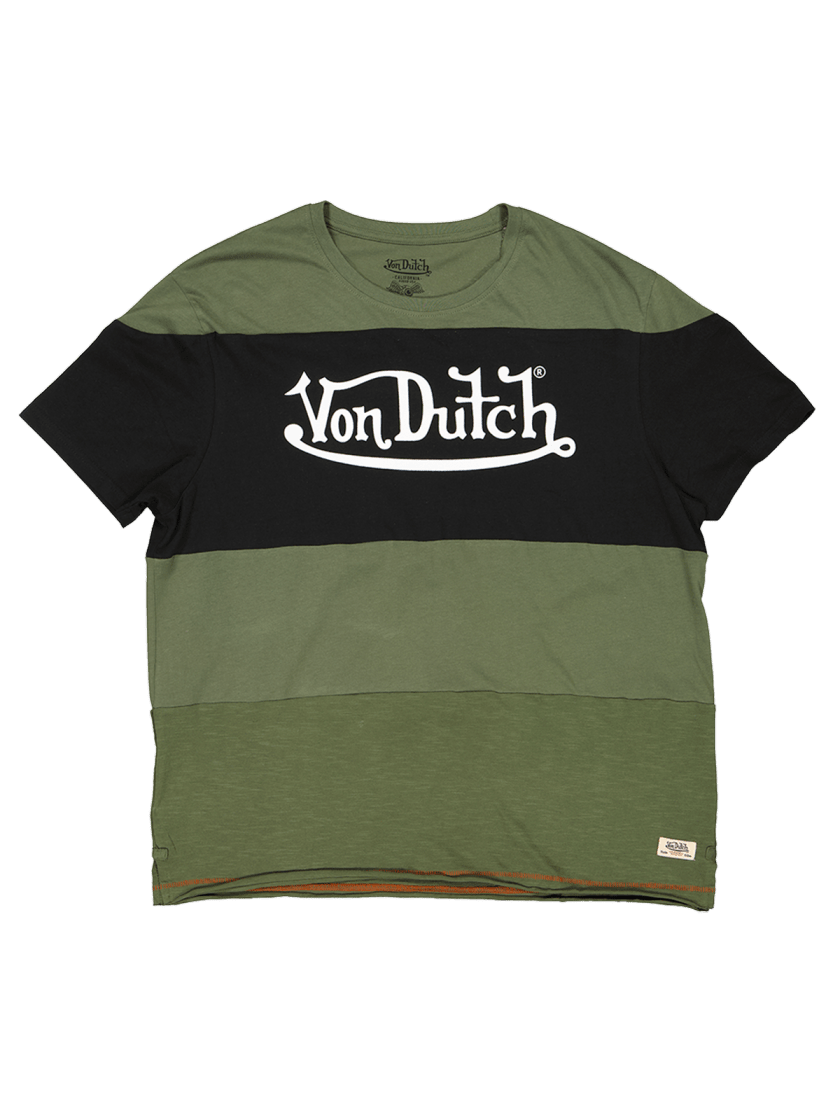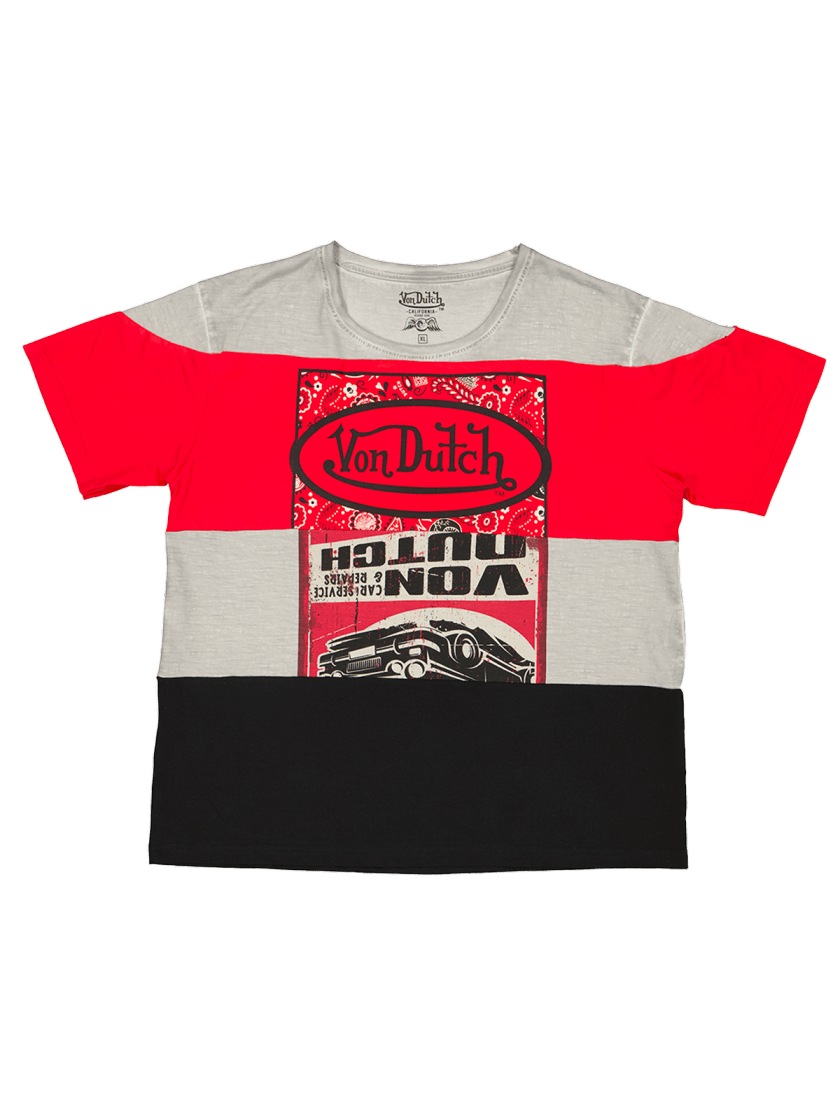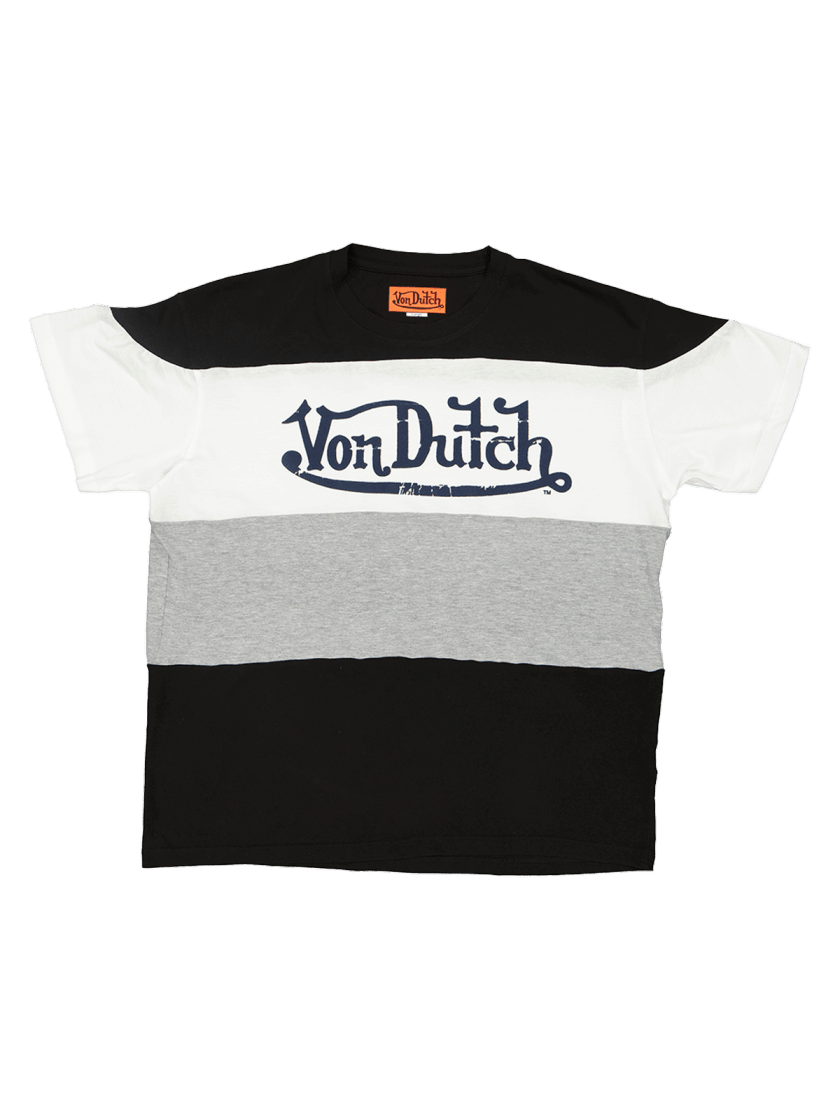 Happening in the midst of what could be called a true Y2K comeback, the idea for Von Dutch is to get on with a fashion that comes from the streets while bringing a touch of couture to it.
The brand's resolutely modern and irreverent creative attitude resonated with Revibe's thirst for change and the two brands created what can hopefully become a long-lasting bond. With this collaboration, Revibe and Von Dutch position themselves as real changemakers, and lay the first stone of what the future of fashion could look like.