Revibe x Eastpak
Upcycling Collection
Workshop
Collaboration
In occasion of Plug-Mi in Milan, the global lifestyle brand Eastpak has partnered with upcycling marketplace, Revibe, to upcycle leftovers fabrics from Eastpak's production facilities.
The Upcycling Capsule Collection
Eastpak called the best in class in upcycling, Revibe, to create an upcycling capsule collection made entirely with leftovers fabrics in their production facilities. Four of the best Italian designers of Revibe took the job, and created an upcycling capsule collection out of it.
Backpack #1: Traveling with Giglio Tigrato
Carlotta Orlando, founder of Giglio Tigrato, re-interpreted the iconic backpack through two pillars of her brand: the strong and wild spirit of the tiger, and the sense of responsibility conveyed through upcycling. The backpack was hand-painted and then embellished with hand-sewn patches.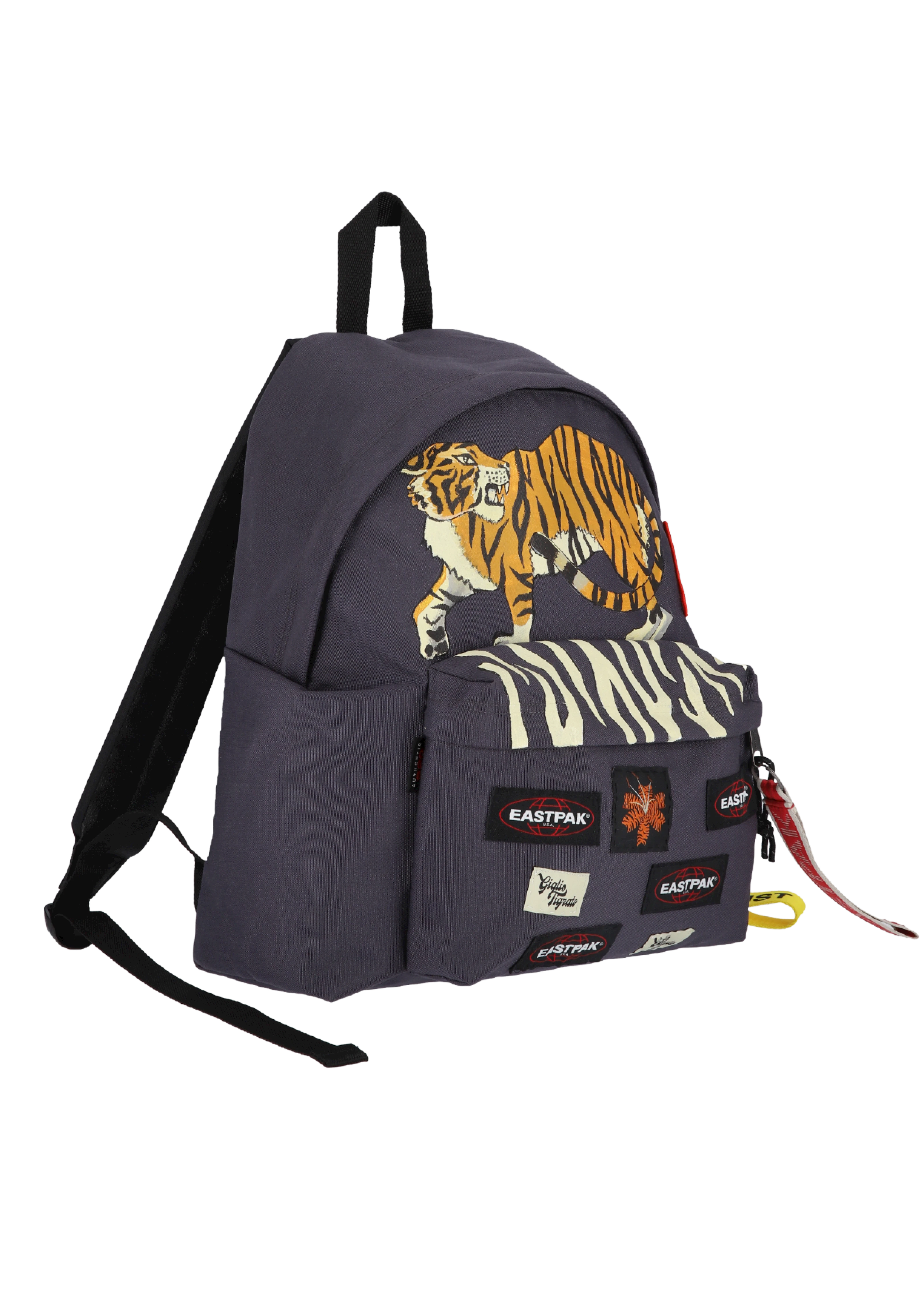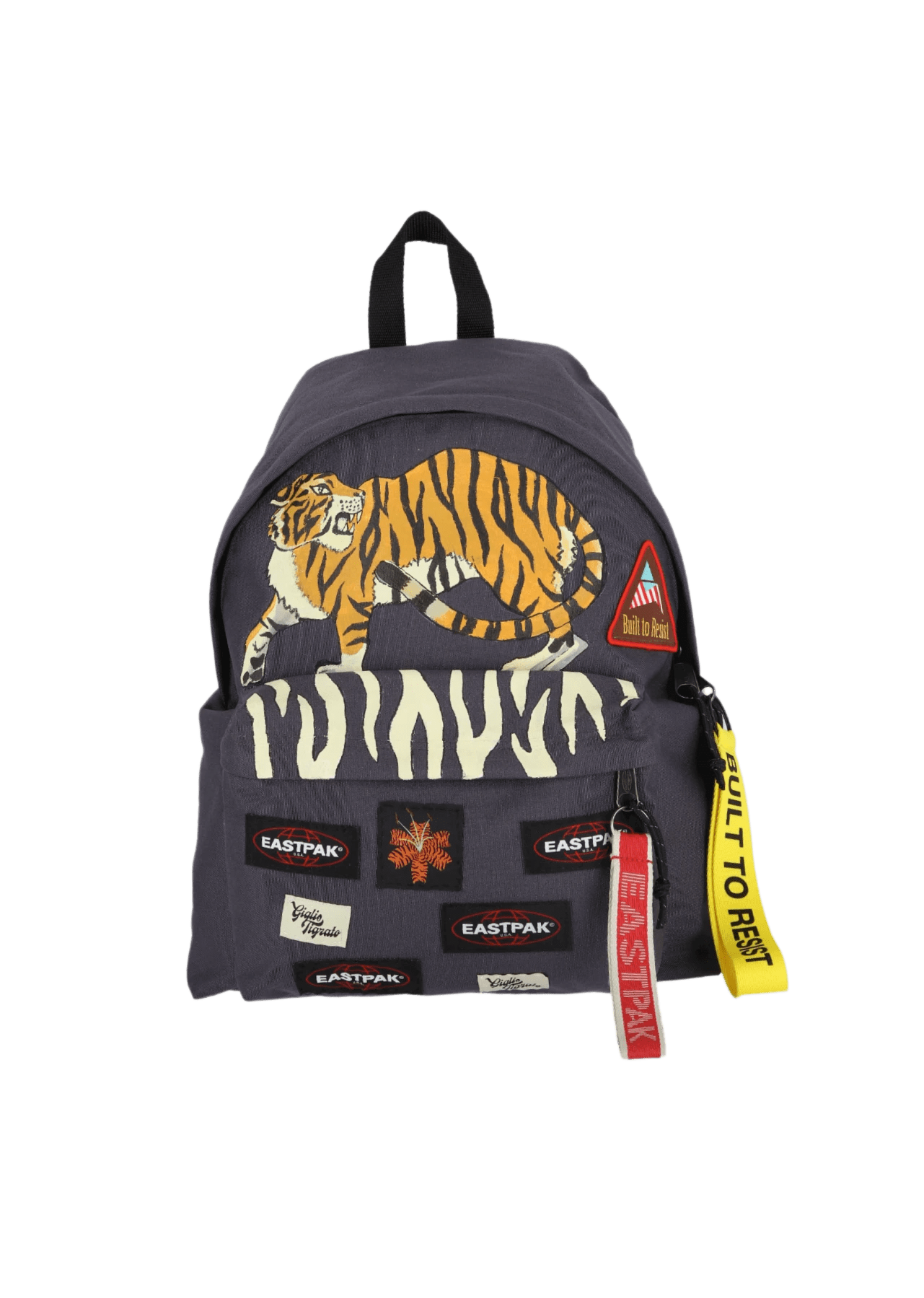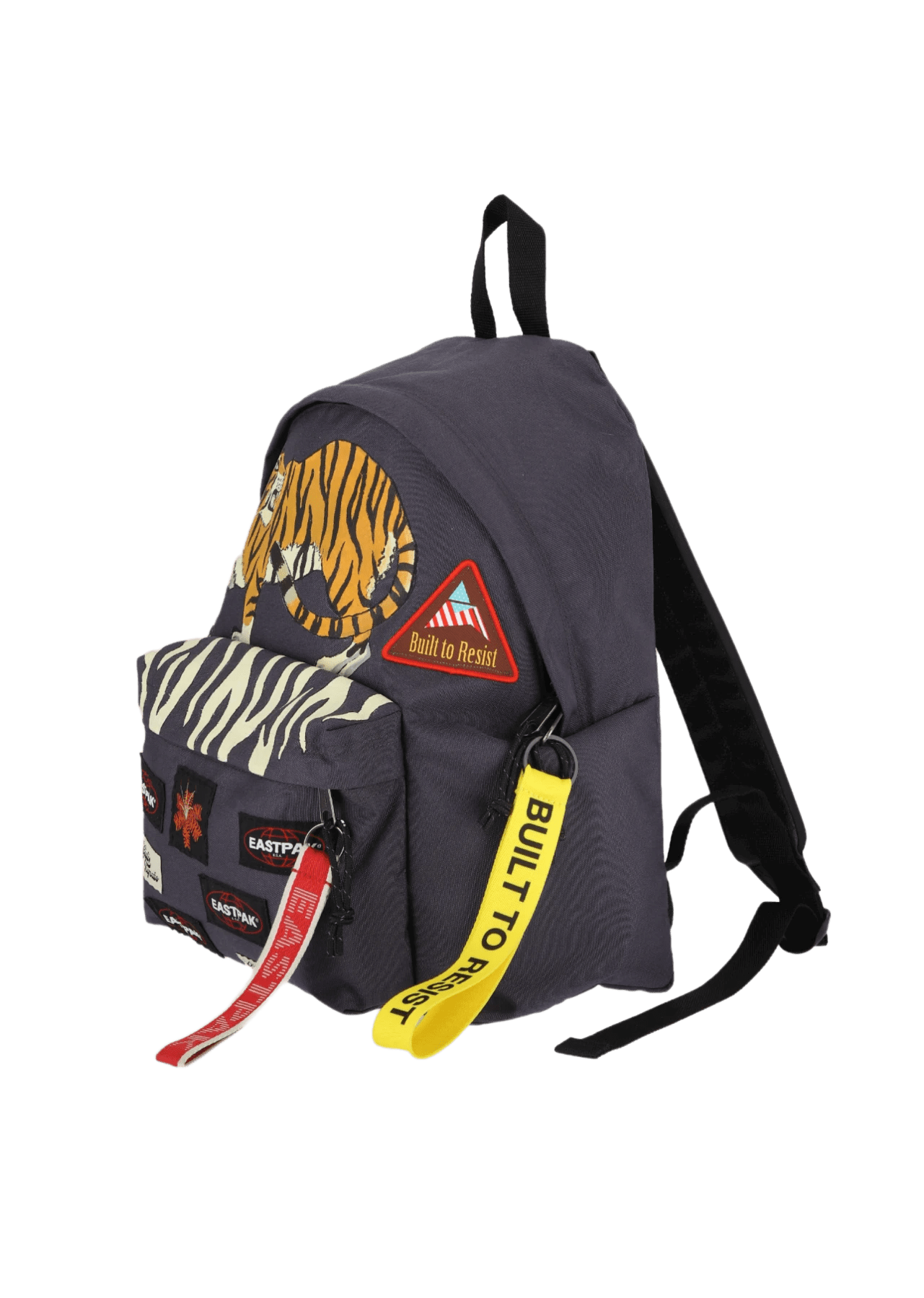 Backpack #2: Barracu's Elegance
Matteo Barracu reworked the backpack by combining various pieces of discarded fabric in an almost 'Baroque' pattern. All the patches were sewn with more than 300 hand-stitches creating a 'print' effect on the bag.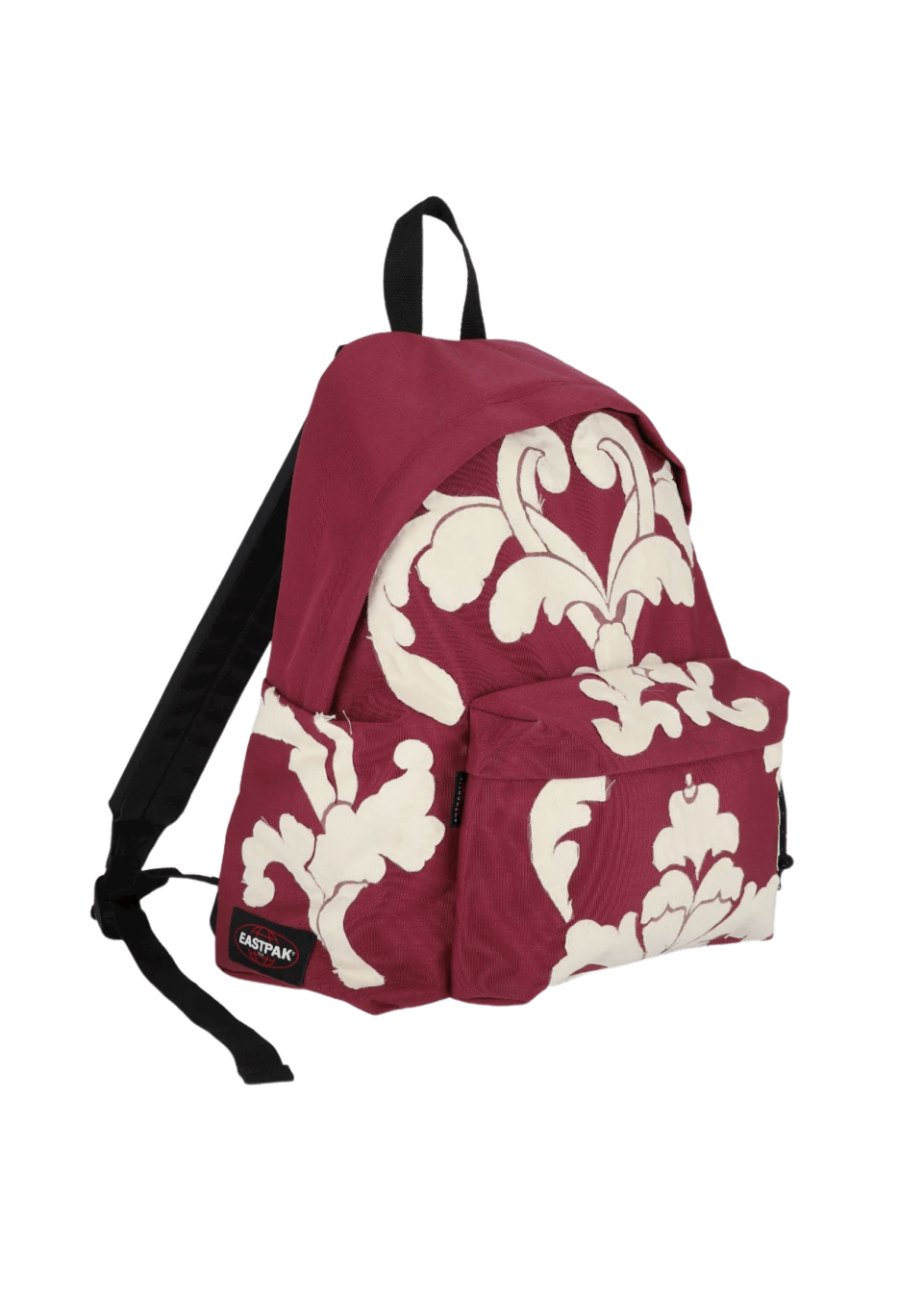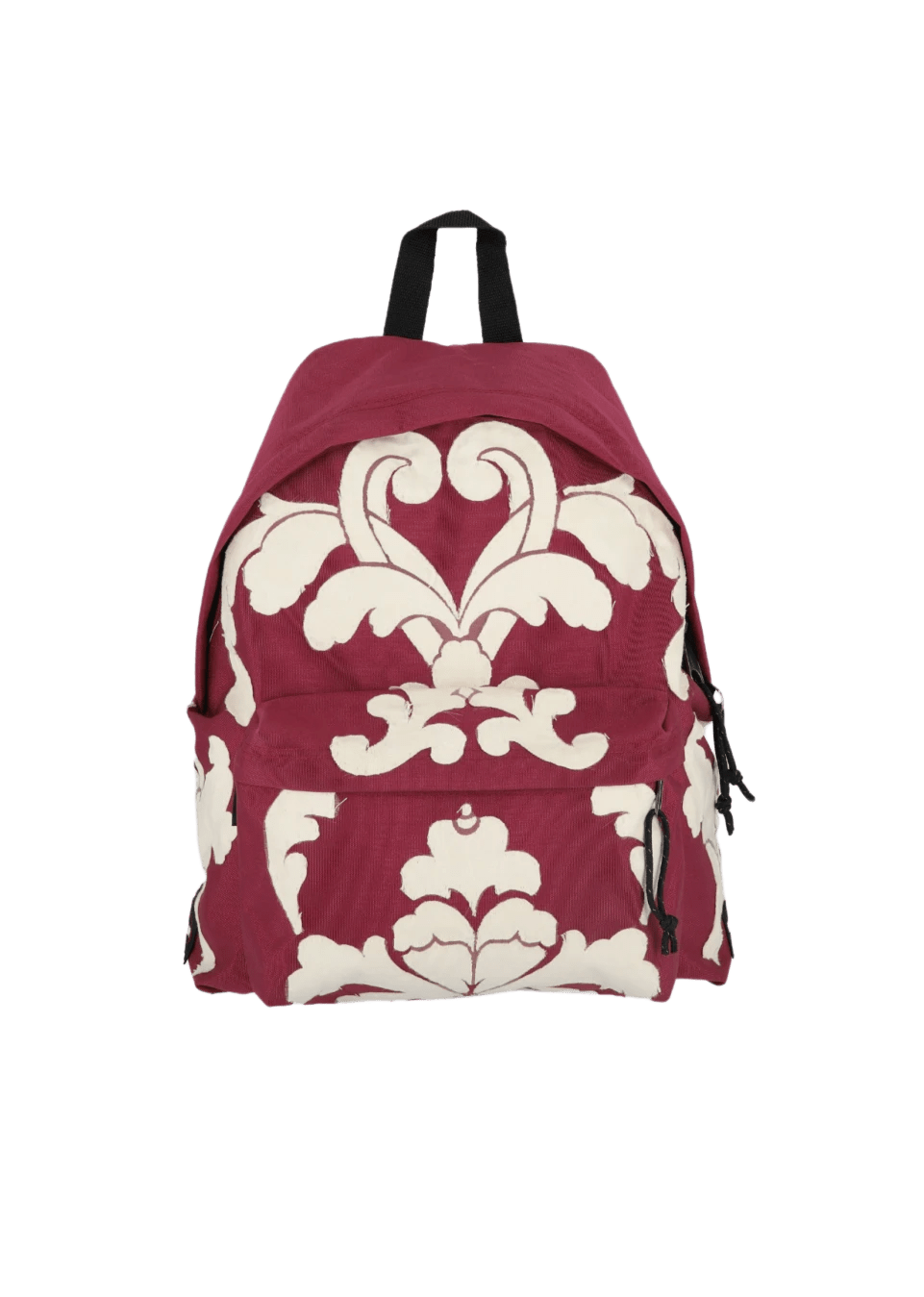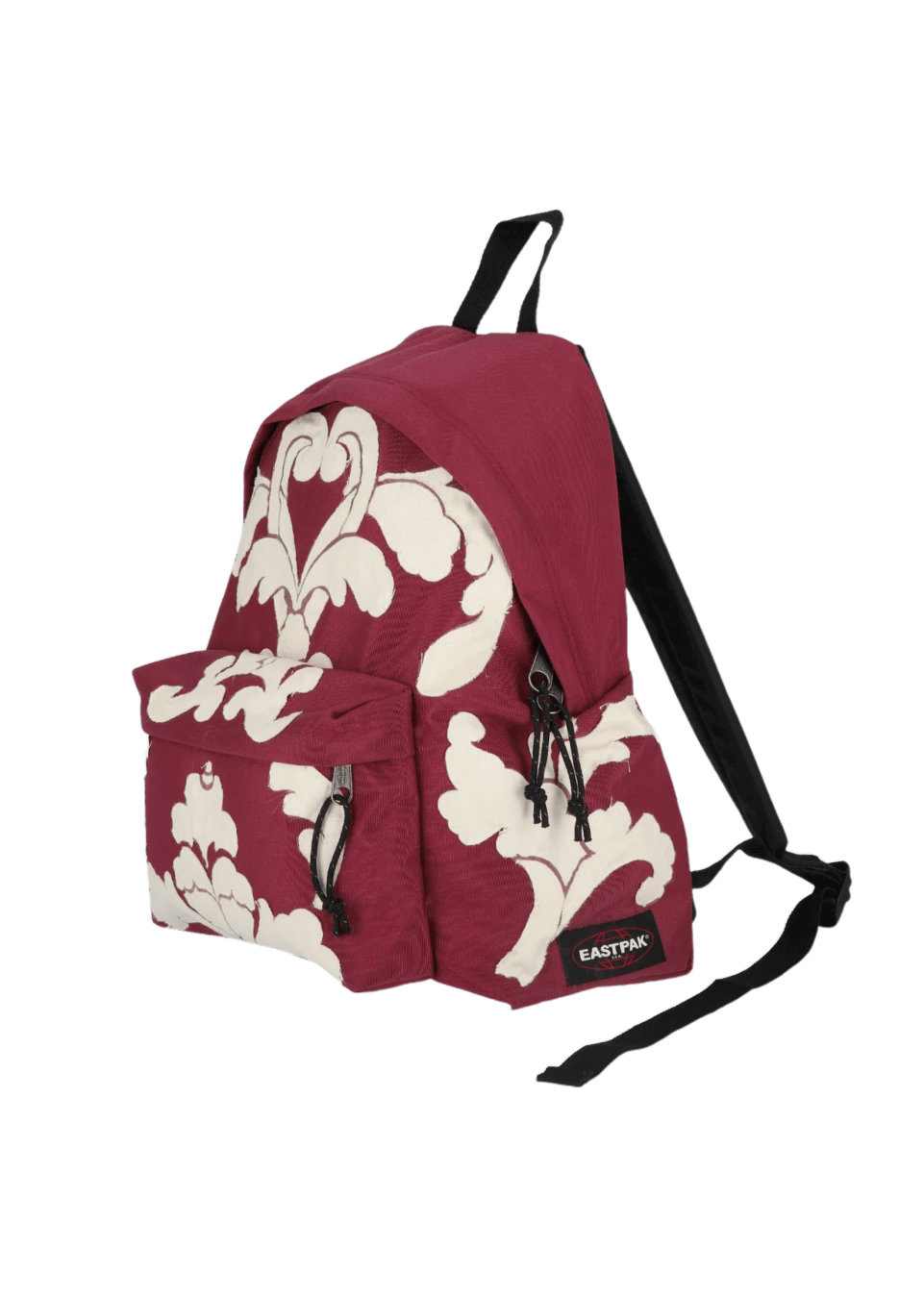 Backpack #3: NeedJPG Hikes
Luca Frassi, wanted to represent his childhood mountain landscape at sunset. The blue effect of the mountains in twilight was obtained by using old vintage denim in different shades, sewn together to form a single patch. The sky, with its hues, was achieved through a bleaching procedure of the backpack.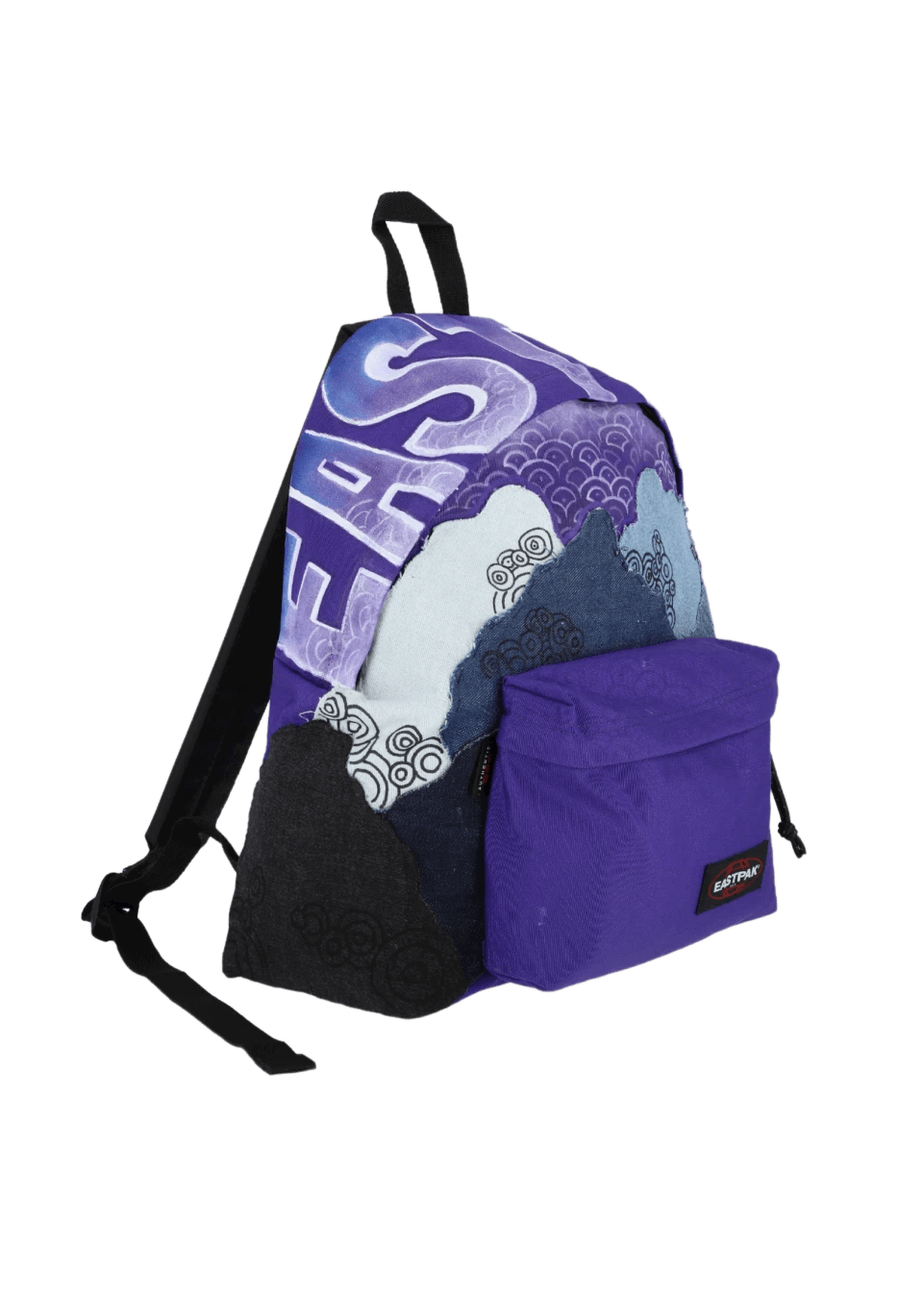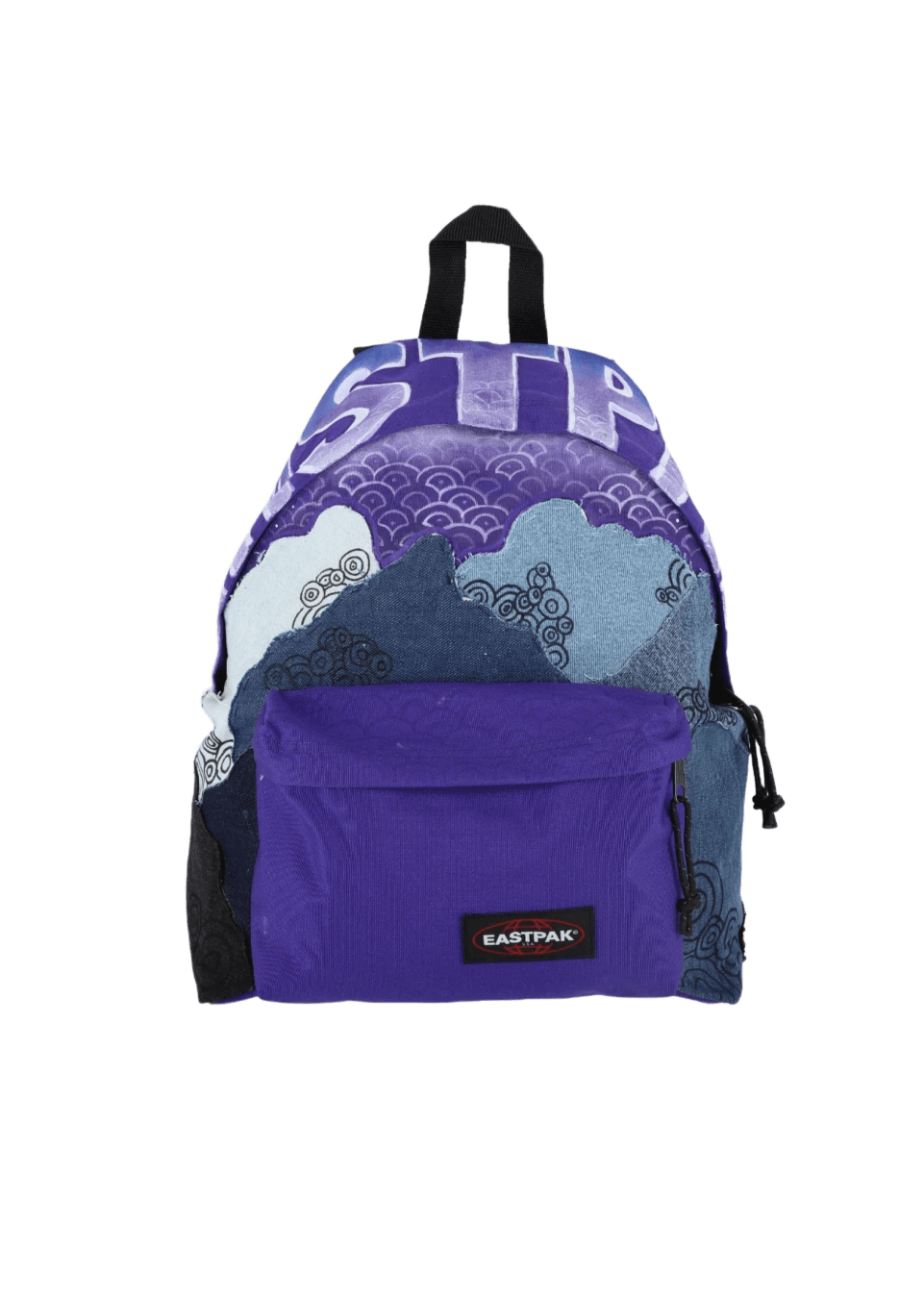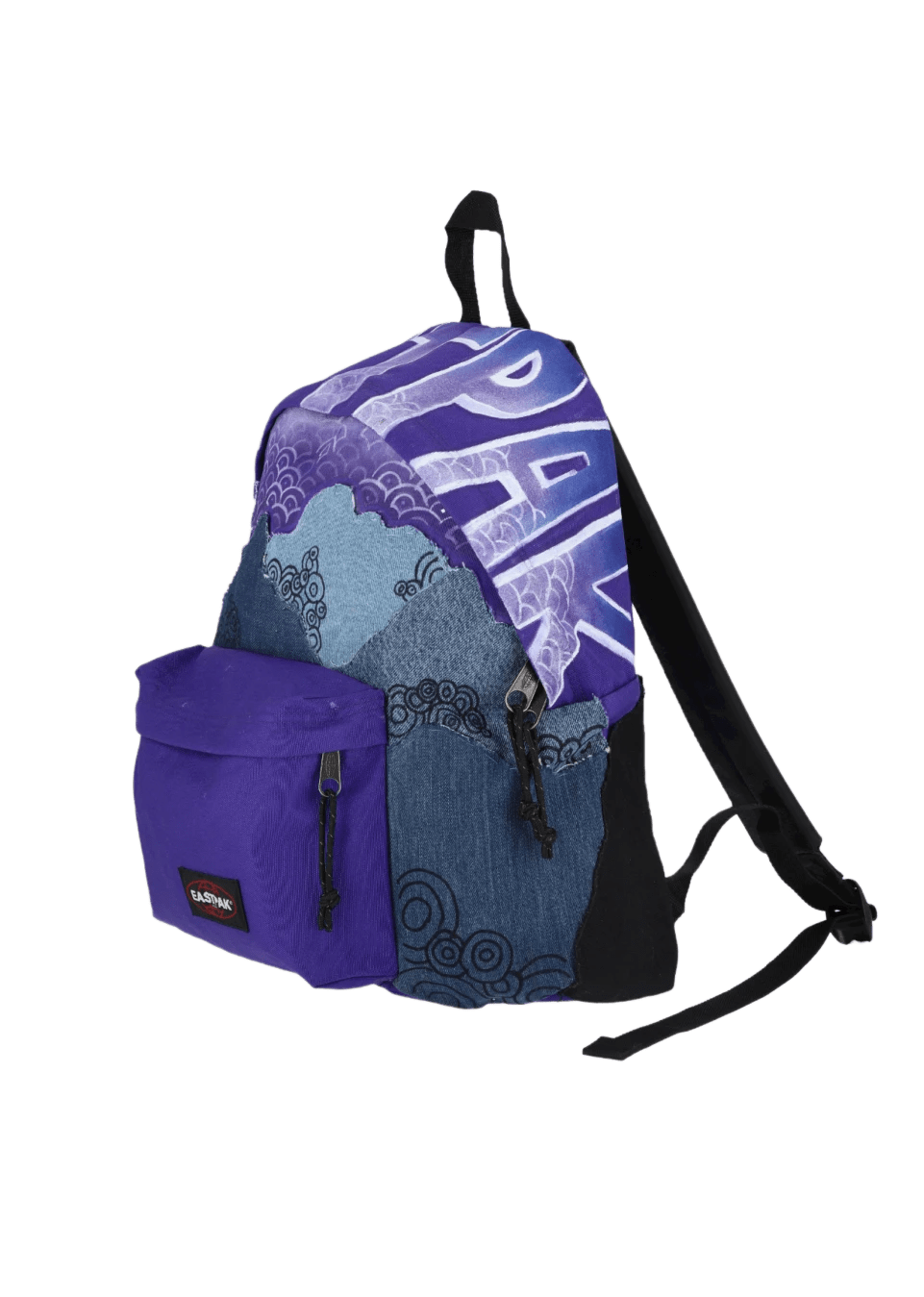 Backpack #4: N.P. Custom
Young designer Nicolò Puccini has reworked the Eastpak backpack by bringing together the concept of recovery and Italian craftsmanship. With a meticulous work of hand stitching, he managed to bring various recovered fabrics back to life, resulting in a backpack that is as simple as it is unique.