Welcome to STAIN ! You might be wondering 'What the hell is this website I landed on…' . Nothing mysterious: here, we're going to share stories of creators and designers trying to make fashion a more responsible and ethical industry.
But let's stop for a second and take a step back. For those of you who don't know us at all, we are Revibe, a platform that connects the best emerging upcycling brands with like-minded people across the globe. And Stain Magazine is our blog!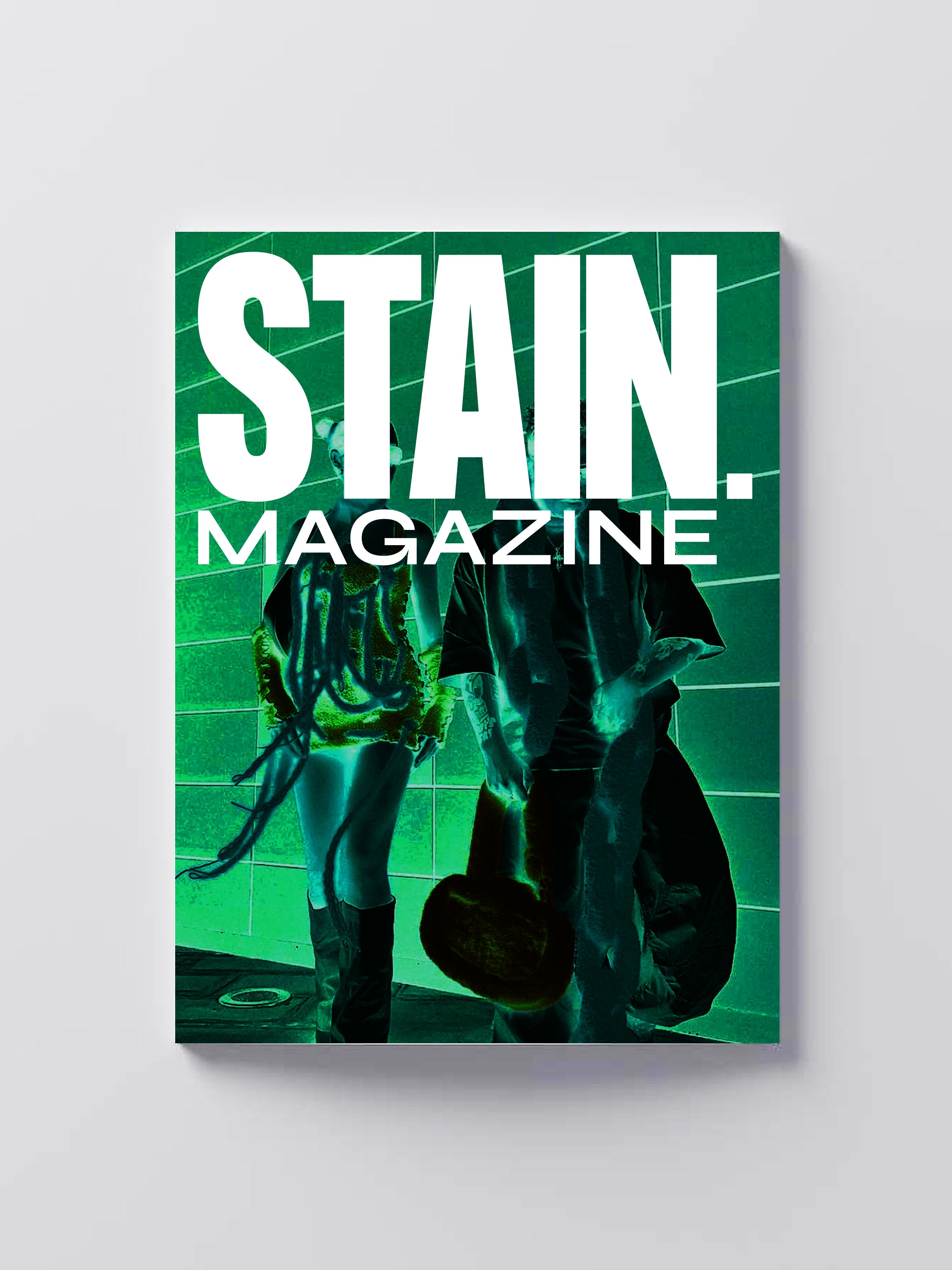 Usually, we like to stay on the other side, the one you're on, consuming these posts and learning new things. But after a year working on Revibe, we felt the need to share the opinions of all of you, professionals and consumers, who love this industry and can't wait to see it evolve.
The world is changing very fast; cultures, subcultures, people, are affected by new technologies, new needs, conflicts, synergies that keep emerging. And in this ever-changing ecosystem, many people out there in the world of fashion, design and visual arts deserve to be heard, and deserve to share their point of view on a creative industry that is being reformed.
If design defines our future, if music shapes space, words outline our reality.
Stain is our way to frame reality, to shred a light on the sustainable fashion market and its innovators. Revibe wasn't born to be a classic online boutique, but a social marketplace dedicated to the actors of change in fashion. Hence, our blog must be the one blurring the line between e-commerce and social networks, blending design, art, technology and much more.
But you may be wondering, why Stain? Honestly, it's a fair question.
A stain is a mark difficult to remove. It exists whether we like it or not and becomes part of reality from the moment it appears.
Well, we believe our blog embraces this definition: it is influenced by external matters – namely you. It is born to stay and to not be removed. It modifies reality, forever. On top of that, our designers are used to dealing with stains, enriching them, making them more visible, enhancing them so that they evolve from a defect to a point of embellishment. That's why Stain.
In this blog, you will discover the world of upcycling, sustainability, design exploring the inner workings of technologies, supply chains and the actors involved.
In this blog, you will discover the world of upcycling, sustainability and design.
We come from the most various fields, and we try to apply our interdisciplinary attitude and expertise towards what's good. Our team will be the curator of this magazine. We will publish interviews, tips, and news about our designers. For the rest of the content, we will rely on our network of contributors. Yes, this is not yet another SEO-oriented blog written by a well experienced marketing team. It's a collection of thoughts from people like you: fashion lovers, geeks, activists, designers: what we call "change-makers".
So before diving into the real articles, let's make things clear and set up a common ground of rules within this blog.
RULE #1
We are not journalists, and this is not a news journal. Stain is an open blog, a digital campfire, a forum where people gather around interests, beliefs and passions. It's community-based. We publish the points of view of the people around us, our contributors, even if we don't always agree, because diversity makes for amazing conversations.
RULE #2
Blog articles can be highly opinionated but must be factual. We will review each article's sources, but remember: most of the articles will be the narration of creators' experiences, and their opinions should be always celebrated even if they go against the reality of others.
RULE #3
Respect is KING. You'll be able to like, comment and share our articles. But remember, do not be offensive. It doesn't add anything to the conversation.
RULE #4
To become a contributor, just send us your article! We promote community engagement as the only form of real expression of cultures. We will try to give space to everybody. That's our scope.
RULE #5
Music should accompany us in every moment of life. Therefore, we will propose tracks to listen to while you read. They will help you focus, learn as well as meditate and recharge your positive energies.
Good. We set the rules. Now it's time to create cool content. Any ideas for the next article? We have one, and it will be out each monday of the week. Stay safe and see you soon!